 Caring for your skin is essential, not only for your overall appearance but for your general well being. When you don't feel comfortable in the skin you're in, you don't feel comfortable at all. This is a universal skin fact, no matter what age you are or stage of life you are at.
Every woman has their individual skin concerns but a very important element to most Irish women's beauty regime is to keep their skin looking and feeling youthful. If you are unsure as to which products suit your skin exactly then this trial with skin care experts Vichy may be just the thing to set that straight.
Vichy understand that the best way to care for your skin is to cleanse, transform and care and they are also well aware that one product or range does not suit all. That's why they have developed one skin care line that specifically targets hydration and three special anti-ageing skin care ranges to nurture specific skin types and to help every Irish woman reach her ideal skin - and that's where you come in. 
We know that our readers work hard to look their very best, that you love to try new things and it's true to say that you love to tell us your opinion!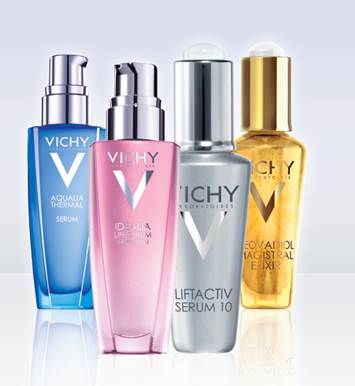 Are you an Aqualia 'Always on the Move' kind of gal whose skin craves hydration? Or are you looking for a routine that illuminates the skin and targets those first tell-tale signs of ageing with the Idealia range? Maybe you want to reduce the signs of ageing as they appear with LiftActiv or perhaps you are a Neovadiol woman looking for a routine that gives your skin more density and definition?
Feel like this is just the kind of thing you need to do? Of course you do! There's nothing better than knowing for sure which skin care routine is perfect for you. That's why we are searching for 50 wonderful women to join in and take the trial.                                                                        
Advertised
If you are selected to take part in the trial you will enjoy the full Vichy experience when you receive a cleanser, serum and moisturiser from the range we think would best suit you. Then, just let us know what you think by filling out a quick and easy survey. 
We are also calling for 20 plucky souls who are up for the challenge of sharing their thoughts on video. As well as receiving the trial pack, the 20 video participants will each snap up a special goodie bag.
And if that didn't entice you enough, a very special reward will be given out to one lucky participant. 
By applying to participate in this trial you agree to agree to our Terms and Conditions. 
Please take this short survey so we can determine which range would suit you the best! But hurry, with survey as good as this, we expect places to fill up quickly. And we'll contact those selected via email so keep an eye on your inbox.
Please note that if you are using an Ad Blocker you will not be able to see the survey which is located below.  If you can't see the survey, you can complete it by clicking here. 
Advertised
http://miriambeaut.polldaddy.com/s/vichy-skin-care-trial