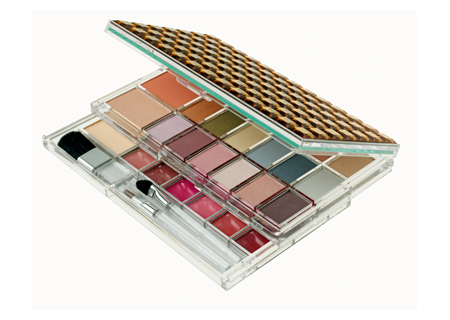 Blingin' looks with a stocking-filler price tag are making Marks and Spencer's jewel-embellished palette stand out from the competition for me this Christmas. At €14.50, it's got a decent complement of wearable eye, lip and cheek shades and would make a good Kris Kindle gift, or an affordable pressie for an auntie or neighbour.
But the best thing about it? It looks waaaaay more expensive than it is -  so you'll save cash, but still get all those lovely brownie points. Score!
Advertised
P.S. watch out later on on the blog, as we'll be giving away an amaaaaaazing M&S prize!