 After we celebrate our 30th birthday, many of us find that suddenly the bags under our eyes tend to become more regular visitors, little lines appear and never leave and some of the hair on our head decides to migrate to our chin.
We want our skin to be the best that it can be and there is an entire industry built on us buying lotions and potions to this end.
And there are newer and better technologies being introduced into the beauty industry to give us a helping hand.
One of the latest is micro needling and it's being touted as an alternative to Botox. It is an up and coming treatment on the market and while regular facials are most enjoyable, would this yield better results? Up until now, Botox has been possibly the only thing we have seen that yields longer lasting results but what's the alternative for those who are aren't interested in Botox? Can micro needling fill that gap?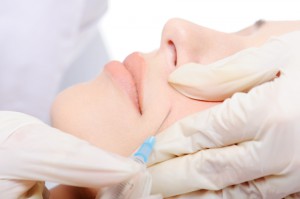 The procedure itself involves a pen-like device with 18 tiny needle-type endings. These "needles" puncture your skin,  stimulating your body's own reaction to healing. And a specially designed product is used in the process that's packed with anti-aging peptides and antioxidents, resulting in plumper, younger-looking skin.
Advertised
Basically, the procedure helps to stimulate new collagen and elastin.
What you do need to know about this procedure is that you will have some down time but only about a day. Your face will be slightly red and sensitive and what you put on your skin after is exceptionally important as your skin will be able to absorb up to 70% more product than usual. It is also essential to wear an SPF following the treatment as you will be a lot more prone to micro pigmentation.

It's a great treatment for acne scarring, photo aged skin, lines and wrinkles, melasma and pigmentation.
Advertised
The treatment can vary in price depending on the strength of the machine but should start at approx €99 per treatment. You will need approximately six sessions to see a dramatic difference however after one there will be a result. Clinics usually do packages of six or eight sessions at a reduced rate so shop around to see what's on offer.
Is this treatment on your wish list? What procedure do you swear by to help your skin look its best?