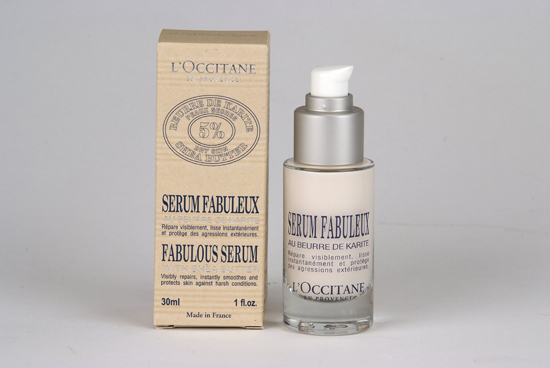 Oh, it's well-named alright: L'Occitane have just announced the launch of their new Fabulous Serum, €34.95, a skin-saviour that's a new addition to their Shea Butter line.
This baby contains 5% shea butter as well as hyaluronic acid, which we know from the post-in-which-lots-of-PR-people-commented is a VG thing for winter-ravaged hides. I haven't tried this myself yet, but something tells me I'd probably like it Quite a Bit.
Advertised
As always, becuase this is a serum, you'd use pre-moisturiser on a cleansed face. Two-to-three drops will be all you'll need to give skin an added boost during bitingly-cold weather.