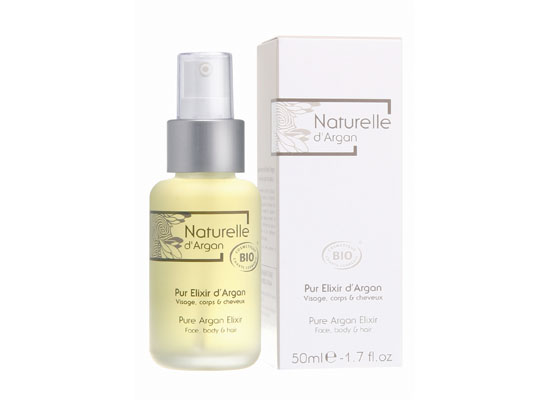 The post was kind to me last week and I was pretty pleased to check this baby out when it arrived for review. Pure Argan Elixir from the Naturelle d'Argan brand was probably always going to light my fire, considering how much I like facial moisturising oils.
I picked up a bottle of argan oil in Paris recently and have been happily using it, but this is actually far superior in texture - not to mention packaging - I really prefer an easy-to-use pump for this kind of product. Both Aveda and Liz Earle use argan oil in various of their products (the wonderful Superskin Concentrate being one) and it's produced primarily in Morocco, by women's co-operatives - Naturelle d'Argan are happily aiding and supporting this work.  It's an ingredient that's got a good beauty provenance and which is lauded for its nourishing and hydrating abilities.
Perfect for winter, At €19.95 it's a decent price for 50mls - you'll typically only use two-to-three squirts of it for your whole face. I'm using at night and while it's only been a few days, I'm liking it.  Fancy checking it out? The brand is now available at pharmacies nationwide and consists of a lot more than this little bottle of Moroccan gold - there are cleansers, body products and for those who don't like the thought of an oil, yer regular cream-based moisturisers.
Advertised
For a stockist near you, give 01 845 5632 a call.