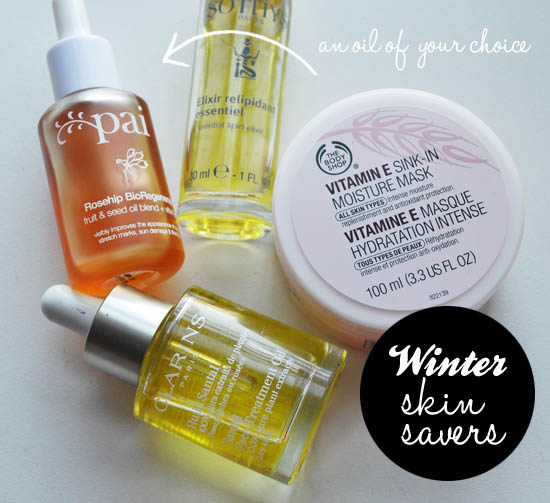 Oh I do look forward to writing a whole batch of new winter skin savers-style posts and I've already been practicing a few ideas on myself. This one involves a bit of a recipe but oh boy, does it deliver a shot of hydration back into a horrid hide.
My skin, like a lot of peoples', goes absolutely nuts round about this time. The sudden drop in temperature coupled with the central heating going on and moving from warm to cool environments plays havoc with skin. Breakouts are legion, as are lizard-like carapaces, tissued eyes and all manner of tight, uncomfortable and itchy skin sensations.
Given a tub of Body Shop Vitamin E Sink-in Moisture Mask, €19.99 for 100ml, recently, I've been putting it to extremely good use. A firm fave with models and makeup artists, this is one of those cult buys for a reason. With a light, cool gel-cream texture, it's suitable for all skin types. You don't actually expect it to do much but it's bloody fantastic - and I'm rarely swayed by masques.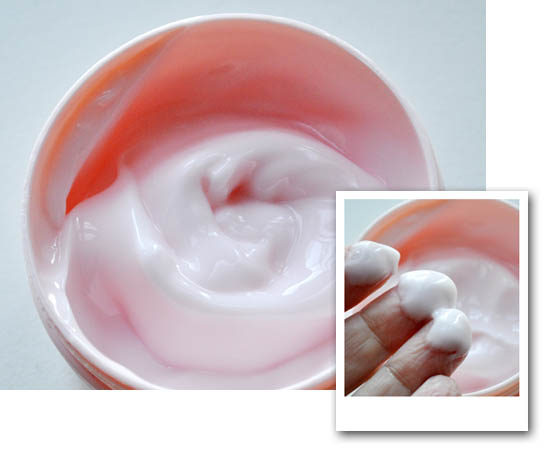 Used by makeup artist Christine Lucignano for example,  who praises it highly, this is often whipped out backstage to rejuvenate lack-lustre skin - well, you try being a clotheshorse who has to do an entire month of fashion weeks and see how your skin bears up - and if it can do battle there, it can help us mere mortals out too.
So, here's how I've been using this very versatile little pot of goo:
Advertised
AS A MASQUE
You can use it solo as it's intended. Cleanse skin, then apply a thin layer of product. Leave for 10 minutes and then tissue off. Et voila, soft, plump and hydrated skin.
AS A TURBOCHARGED TREATMENT
By far the way I prefer to use this is over night. I apply as above but after the 10 minutes are up I massage it in a little, and then apply two-to-three drops of facial oil on top - any will do, it's your personal preference though I've found Pai Rosehip BioRegenerate plays nicely - and hit the hay.  In the morning, honest to God, my skin looks amazing. I've been so stressed, over-worked and as a consequence knackered and not sleeping recently that it's had a hard toll on my skin - my eyes in particular are an area I am doing skin-battle with - and this really, really helps. Yay!
UNDER MAKEUP
Because this is light and not sticky or too 'masquey',  I'm liking it applied directly before makeup. Just a smidge on skin before foundation helps it glide and add a little extra dewy glow.
Advertised
At €19.99 it's not exactly a budget buy, but this is a blimmin' winter winner, I'm telling you.