 Those of us wanting to provide a little foundation insurance for day time or evening wear will be all too aware of the primers on the market, promising to provide a perfect canvas and to blur imperfections and fine lines.
Last week we touched on the issue of Budget versus Blow Out beauty products, with a look at concealers. This time round it's primers: will the underdog fare so well this time?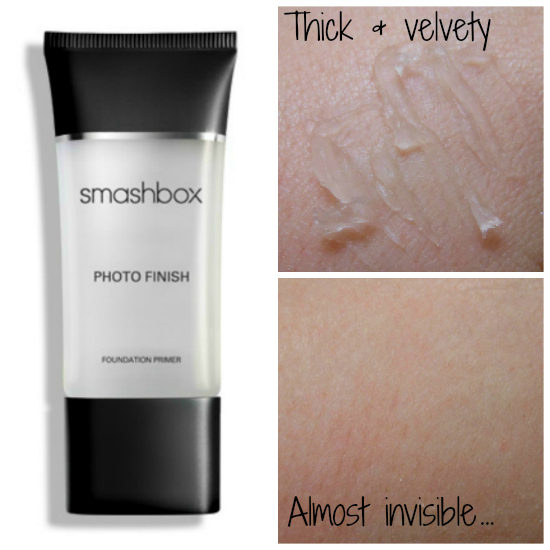 *Smashbox Photo Finish (€31.50)* has won countless awards and been lauded by make up artists, 'slebs and plebs alike as a go to product when it comes to priming. Paraben and oil free, it's rich velvety formulation is almost invisible on the skin and works well, regardless of your choice of foundation on top. I've found that you must work quickly once Photo Finish is applied to prevent it from 'balling' on the skin but, once in place, it works like a dream to pretty much keep everything where it needs to be for up to 10 hours.
The recent replacement of the pump bottle with a tube has gotten rid of my one bug bear with Photo Finish, it can now be used to the very last velvety drop. Photo Finish works consistently and for that I'd happily shell out again and again.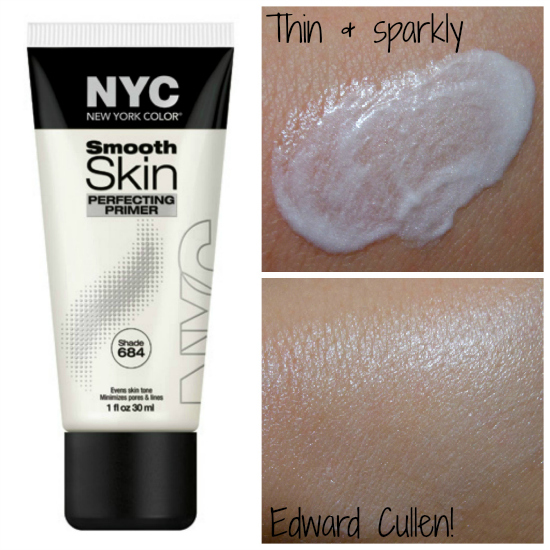 Advertised
NYC Smooth Skin Perfecting Primer *(€3.49) * is a new addition to the cheap as chips budget brand collection. The first comparison I'd have to make between these two primers is the ingredients. Like Smashbox, NYC contains vitamin E but it also contains 3 different parabens. As Emma explained to us, that's not necessarily a bad thing but it is something to note, should parabens concern you. The consistency here is thin and creamy and the sparkle really can't go unnoticed. Again, sparkle doesn't have to be a deal breaker but, for me, I end up looking like the Tin Man once I use anything with even a hint of shimmer. Not a good look. Because of the thin consistency, there's more product needed, ergo, more shimmer.
I didn't notice any increase in longevity using the Smooth Skin Perfecting Primer but truth be told I could only use it for one day, having caught sight of myself in the car mirror looking like a disco ball in the sunshine. As a highlighter, this is a great little purse friendly purchase but as a primer? Not so much.
So there we have it, when it comes to primers,  it really is worth paying a little bit (ok a lot) extra.
Do you use a primer in your make up routine? Have you a favourite brand? Let us know!