 SPONSORED POST
Has your neck ever been a completely different colour to your face? We know that no woman is immune to foundation fails and this is also true for Irish women. The search for the Beauty Holy Grail can be a hard one for us cailíní.
It's not because Irish ladies are the fairest of them all; it's the type of skin we tend to have, and the tone. We don't all have dry skin. Some of us even get a tan without having to go through complicated rituals with brown sauce in our boudoirs. The national issue is choosing a foundation that matches our skin tone, suits our skin type and one that doesn't do more harm than good.
Choosing a foundation is not as easy as hopping down to your local pharmacy and picking up any old foundation in a shade closest to the skin on your hand. It's a task you need to consider carefully, but once you find the perfect one, you'll never be happier. Never! The Beauty Hall in Brown Thomas or at BT2 is a good place to start, as they have representatives at each boutique who know their brand inside and out. However you need to know all of your needs inside and out before you do anything else.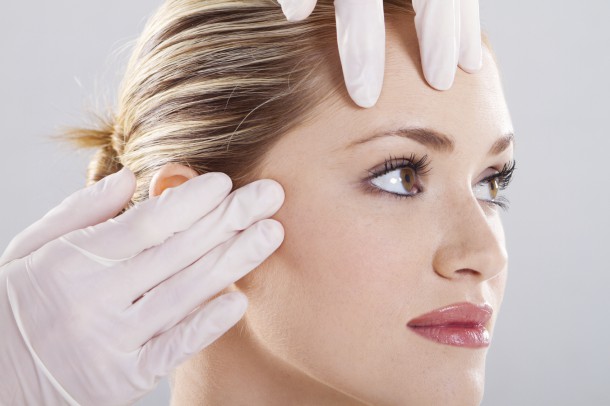 Like it or not, your skin type is more than likely not the same as it was when you were in your teens. Hell, it's probably changed over the past couple of years. There is absolutely no point in shelling out for a foundation that matches your skin tone but is designed for oily skin when yours is dry. It simply won't do want you want it to.
No matter what skin type you have, many women are being drawn to more natural makeup, like bareMinerals®, which can be found in the Beauty Hall in Brown Thomas and in BT2. Lots of us will know their Original SPF15 Foundation which has been around for over 20 years and is available in 20 shades. And it should be applied with the well-known 'swirl, tap, buff' technique for a naturally flawless glow.
But there are lots of other options in the bareMinerals family. Complexion Rescue, for example, was formulated to combine the best features of a BB, a CC and a tinted moisturiser. It hydrates skin and it also features SPF 30.
Many women have a fairly good idea of what their skin needs but if you're unsure, it's well worth getting a professional's advice.
Just because your pal and you frequently compare arms to argue who's a closer relative to Casper the Friendly Ghost, it doesn't mean that the lightest shade of one makeup brand's foundation will suit you both. Turn that arm over and inspect your veins. If the veins appear to be blue you are probably cool-toned and the foundation that will look most natural on you will have a rosy or blue base.
If your veins appear green, it's likely that you are warm-toned and your foundation should have a yellowish base.
Then again, you might be neutral. A quick way to check if you are is considering whether both gold and silver jewellery suits you (gold tends to suit warmer skin tones and silver cool tones, neutral can take both).
And bareMinerals bareSkin Pure Brightening Serum Foundation has one of the widest colour ranges around. With 20 shades to choose from, and with the added benefits of improving the appearance of dark spots and brightening the appearance of skin, there could well be a hue that suits you. Just make sure to apply using the bareMinerals patented Perfecting Face Brush, the UK's #1 Face Brush*, to ensure seamless and buildable coverage.
Advertised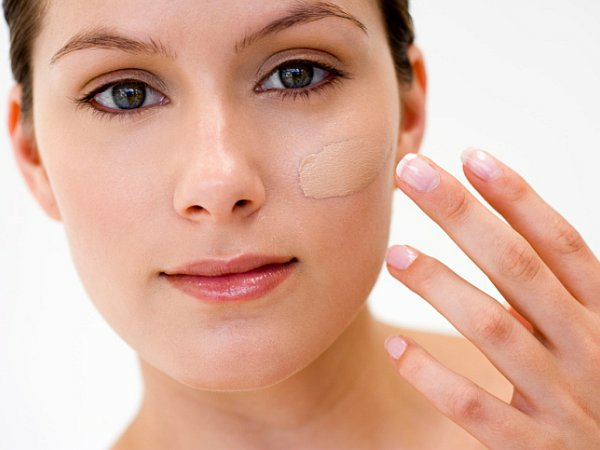 Those with oily skin would usually be advised to go for an oil-free foundation and it's often recommended that drier-skin types should opt for sheer liquid foundations that hydrate. We know by know, however, that it's not that simple as that. You might also want to target ageing skin, cover blemishes or tackle uneven skin tone.
Also, personal preference must account for something! Perhaps you rather powder foundations, or maybe something like a BB cream or even a tinted moisturiser is more your flute of prosecco?
And bareMinerals has six different foundations to choose from, which come in both liquid and powder form. Ask at the boutique in Brown Thomas to discover which one might suit you!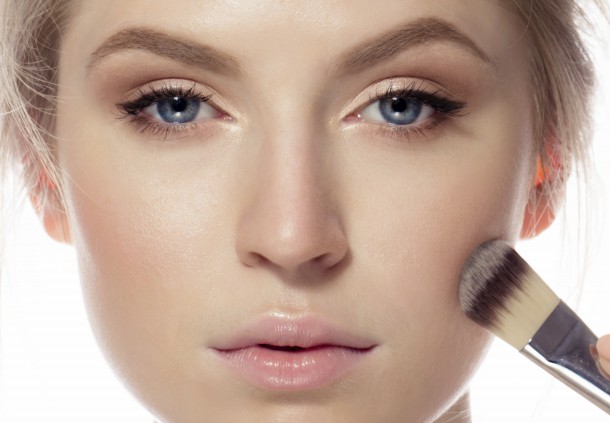 This part is almost totally down to personal preference. It all depends on the finish you desire, if there are areas you'd like to focus on and how comfortable you are with blending. Of course if you'd like to do it all with the tools your were born with, well go ahead and get your digits dirty! There are, however, some foundations, that come with their own special brush.
Each bareMinerals foundation has its own brush, including the new Seamless Buffing Brush that was designed to work with the Blemish Remedy foundation but it would work well with other loose powders. You can pick 'em up at your closest Brown Thomas store.
You won't be forced to use it of course, but it's got to come with it for a good reason and that's well worth keeping in consideration.
Our advice is to think about these factors. Maybe jot down a few notes. Your perfect foundation is out there and you will find it!
Brought to you by bareMinerals®
Great skin runs in our family.
With 6 foundations to choose from, bareMinerals® has you (and your complexion) covered.
Visit the bareMinerals boutique at BT2 Grafton Street, BT2 Blanchardstown or any Brown Thomas store and receive a customised deluxe foundation sample in your shade. See more online at BrownThomas.com. 
Advertised
*The NPD Group, Face Applicators FY 2014. Value and Unit sales for twelve months ending 31st December 2014.