 YSL released the Touche Eclat Le Cushion Monogram Edition - fancy packaging, same great product
As someone who is constantly looking for the perfect foundation, it can be disheartening time and time again. No matter what comes on the market, it's either too oily, too drying or just doesn't match my skin tone – WHY?! Over and over, I consistently look for a foundation that I can wear to work each day, one that doesn't look or feel heavy but covers all the right angles and gives a nice glow.
Not fussy at all.
However, after a week of testing the redesigned Touche Eclat family, I'm happy to report – I think I've found 'the one'. But it wasn't instant, and I can assure you of that.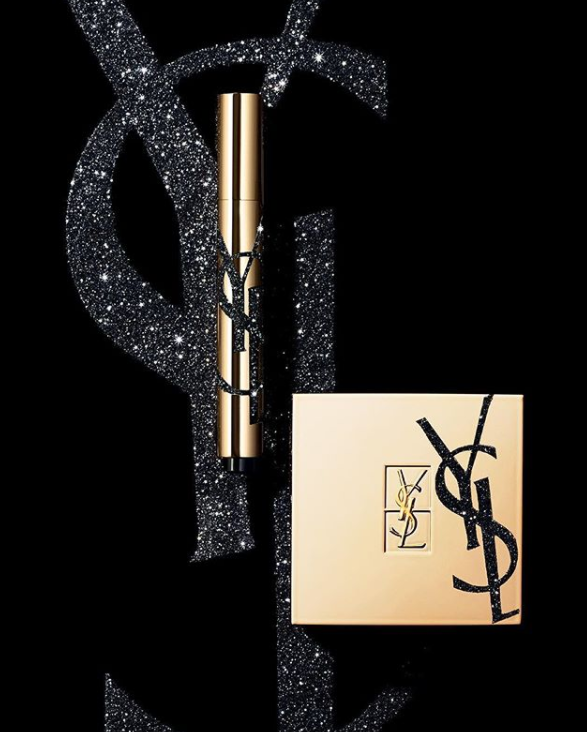 Touche Eclat Le Cushion Monogram Edition €52
Advertised
When applying the foundation, it seemed nothing was appearing on my skin – I could feel the cold press of the cream on my face but it took me a few moments to realise it was gliding on. Seriously; it's THAT smooth.
The Touche Eclat Le Cushion Monogram Edition is dubbed to be the secret accomplice to glowing skin and it does exactly what it's supposed to do. After an hour of hitting up Storm Emma, I have never had so many compliments on my skin; it was radiant! Moreover, it lasted and was far from heavy. I honestly barely noticed I was wearing make-up at all.
The only downside to the foundation is that coverage wise it wouldn't be the best. However, it's compact and easy to slip in your handbag so you're never without. It's pretty pricey for a foundation that is best for 'no make up' days, but it's perfect for if you want to make the transition from heavy to a lighter coverage foundation.
We're all over this for sure.
The YSL Touche Eclat Le Cushion, Monogram Edition is €52 and available now in stores nationwide.