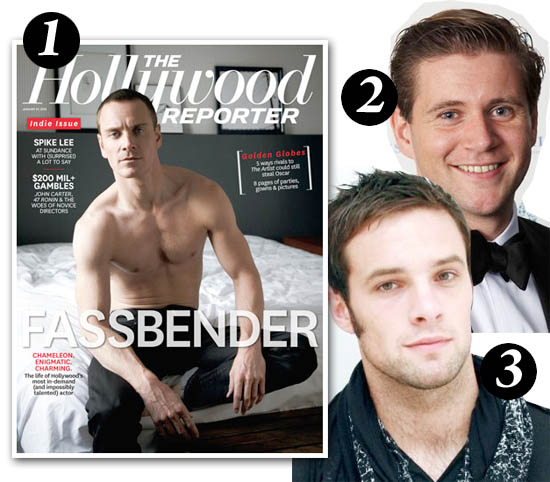 50 Fine Things 2012 is coming soon (it's now in its FOURTH year!) and this time around, we think things might be in for a bit of a shakeup. Traditionally taking place during rugby season, our men with odd shaped balls have always placed highly in the rankings. But this year has seen a bit of a turn up for Fine Looking Irishmen as lots of them have had stellar years both home and abroad (*Fassbender* cough *Fassbender*), so we're predicting some movement in the higher echelons of the chart as well as good few new entries to inject some new ... blood into the proceedings.
Here are a few of my predictions for the 2012 chart:
Previously placed at 10 in 2011, Fassbender has had a hell of a year since. We're fierce fond of him in his home nation - he's been placed in FFT since 2010 -  but now the world knows of him (and his mickey) too. We think this boy will have a very high place in 2012's list
Allen Leech played bold chauffeur Branson in Downton (which seemed literally stuffed with Irish actors). Will he make the cut for the first time thanks to his posh girl stealing ways? And more to the point, will Bates make the grade too? Only time will tell
Bressie. Ah Bressie. Now known to many thanks to his presenting on The Voice, we predict a strong showing for the ex-Blizzards singer this year - he was in at #5 in 2009.  And he's aware of Beaut.ie's appreciation, apparently. Ray and Mairead disgraced him live on air on Today FM last week by reading out our 'Bressie is a ride'-style tweets. Scarlet
Advertised
And of course, since Dara O'Briain mentions the whole shebang in his stage show (#17 in 2011) we're keeping fingers crossed he'll do well again this year. Sure what can we say? We like a funny fella!
Who else do you think will make the cut in the 2012 Fifty Fine Things listing? To the comments!