 With so many yoga mats out there, it can be difficult to figure out which are worth investing in. We asked the cream of Ireland's professional yoga instructors which brands they recommend and why.
Yoga has become a regular staple for so many of us, and this has only accelerated the past year with an abundance of online yoga classes. This means that investing in a good brand of mat is crucial to get the best out of your time. It will also increase your chances of sticking to a regular practice, because, let's face it, regularly getting on the mat can be a struggle.
It can be so easy to buy the cheapest yoga mats, but you'll soon realise it needs to last years, rather than months. The poorer quality the yoga mat, the quicker you will see holes appearing in it and before long you'll be on the lookout for a replacement. Poor quality yoga mats also make the practice much harder, throwing you off balance and giving you poor grip. Yoga can be hard enough without the challenge of a cheap mat beneath you.
There is an overwhelming amount of choice out there. To narrow things down, we chatted to some big names in the Irish yoga scene to find out what mat they swear by and why.
Recommended by LucyBloom | Instagram @lucybloomyoga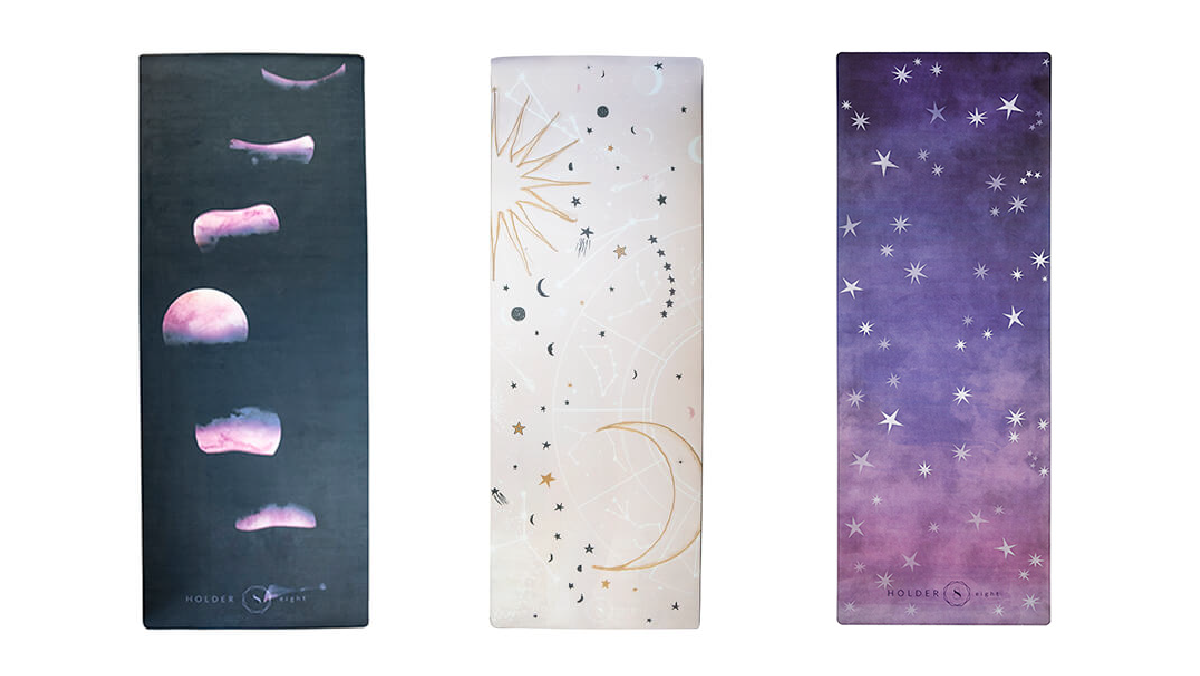 Dublin based yoga teacher, LucyBloom recommends the mats by HOLDEReight and after browsing their collection, we most definitely agree. Lucy uses a HOLDEREight mat every day and it permanently sits on her living room floor - you can't get a better recommendation than that!
Why we love them
If you're after a gorgeous design that's not going to break the bank, their range will suit you perfectly. Each mat features beautifully illustrated motifs or patterns. We particularly love HOLDEReight's dreamy celestial mats scattered with moons and stars. All the yoga mats are made with naturally biodegradable rubber and you will also be supporting an Irish business. They have a wider yoga collection that includes water bottles and yoga mat spray too, so do check them out.
 

View this post on Instagram

 
Recommended by Clara of Clarity Yoga | Instagram @_clarityoga_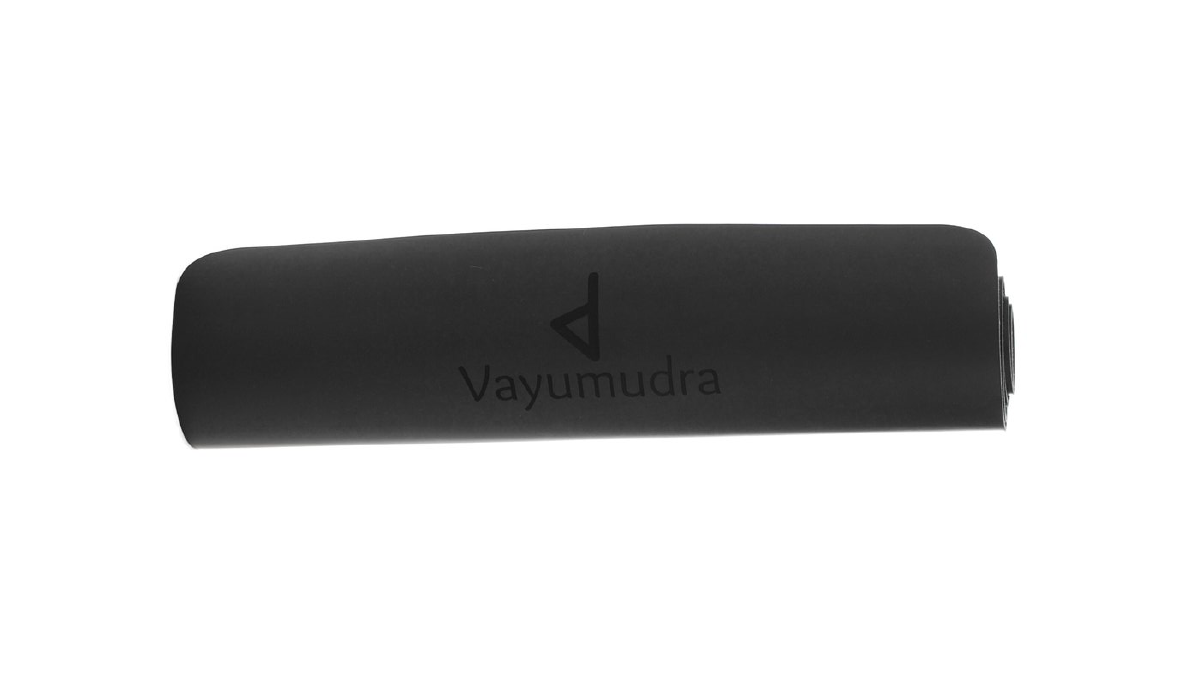 Yoga teacher, Clara of Clarity Yoga swears by the Vayumudra mat. It specialises in a non-slip surface that makes it perfect for wet or dry yoga. Clara currently uses this mat as it's the perfect depth, and the sticky surface helps her achieve her impressive poses. Definitely check out her poses on Instagram, awe-inspiring to say the least.
Why we love it
We love that Vayumudra is a sustainable brand. Their products are all made from recycled materials and other sustainable fabrics so they are perfect for the eco-conscious. This yoga mat ticks a lot of boxes for its sustainability and the pricepoint. They also do a whole range of leggings and other yoga-friendly gear.
Advertised
 

View this post on Instagram

 
3. The Sleek and Supportive: Lululemon Mats (€58-€78)
Recommended by Maura Rath | Instagram @yogawithmaura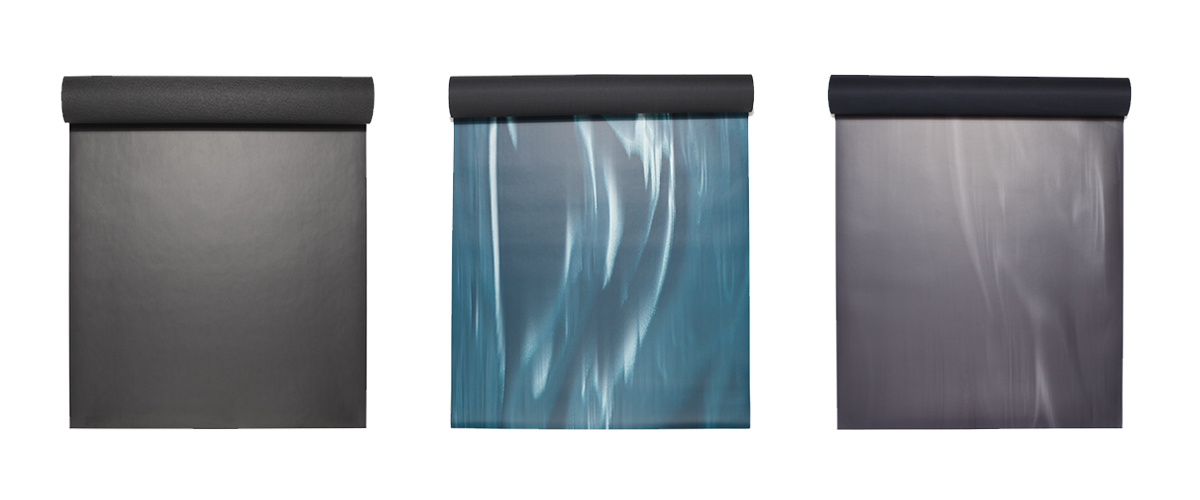 If you're into fitness, chances are you'll have heard of Lulelemon already. They have a vast collection of everything from fitness clothes to socks. But yoga instructor Maura Rath says it's their yoga mats that are really something special. She says that she loves practising on the 5mm one as it has good grip and provides careful knee and wrist support.
Why we love them
If you find that your knees often get uncomfortable when putting pressure on them on the mat, this is the brand to go for. The yoga mats are also reversible and come in a subtle yet sleek design. If you're conscious about the brands you support, Lululemon are a fantastic choice. They have a social impact programme that revolves around inclusivity and bringing people together through movement. This means they have donated thousands of yoga mats to people and programmes who need them, and have teamed up with hundreds of non-profit partners.
4. The Stylish Splash-Out: Liforme Mats (€135-€180)
Recommended by Kate McQuillan | Instagram @katemcquillan_yoga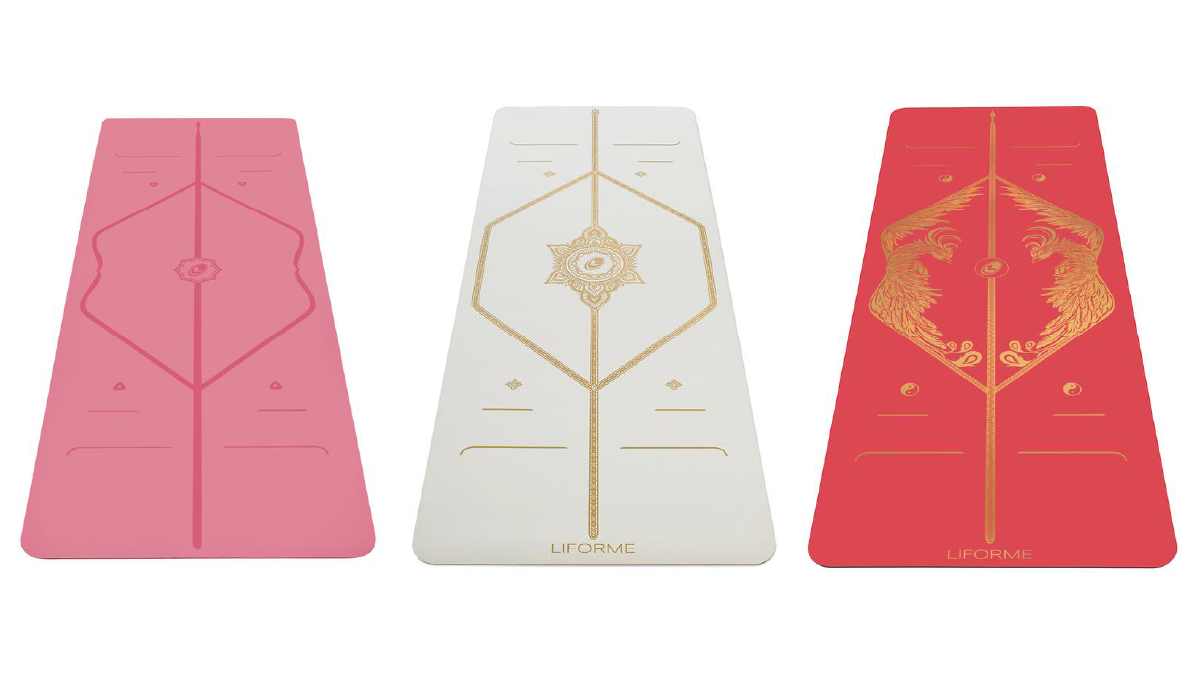 Yoga Hub instructor, Kate McQuillan recommends Liforme yoga mats for their excellent quality, depth and grip. Clara from Clarity Yoga also recommended these mats for the same reasons. If you are serious about your practice and want to make an investment, these are the mats for you.
Why we love them
These are great choice if you're looking for a premium yoga mat. There's a wide variety of colours and designs to choose from and the mats feature intelligent guides to prompt your alignment when necessary. These will give you something to focus on when trying to hold certain poses and also give you an added guide for the shapes of your poses. We particularly love the special edition mats, these feature an embellished version of the AlignForMe system printed in metallic gold with durable, non-toxic, eco-friendly ink. While the price is on the higher end, if you know you will get the use out of it, it's worth it.
5. The Statement Piece: Flowstate Mats (€145)
Recommended by Niamh Deans | Instagram @ndyogadays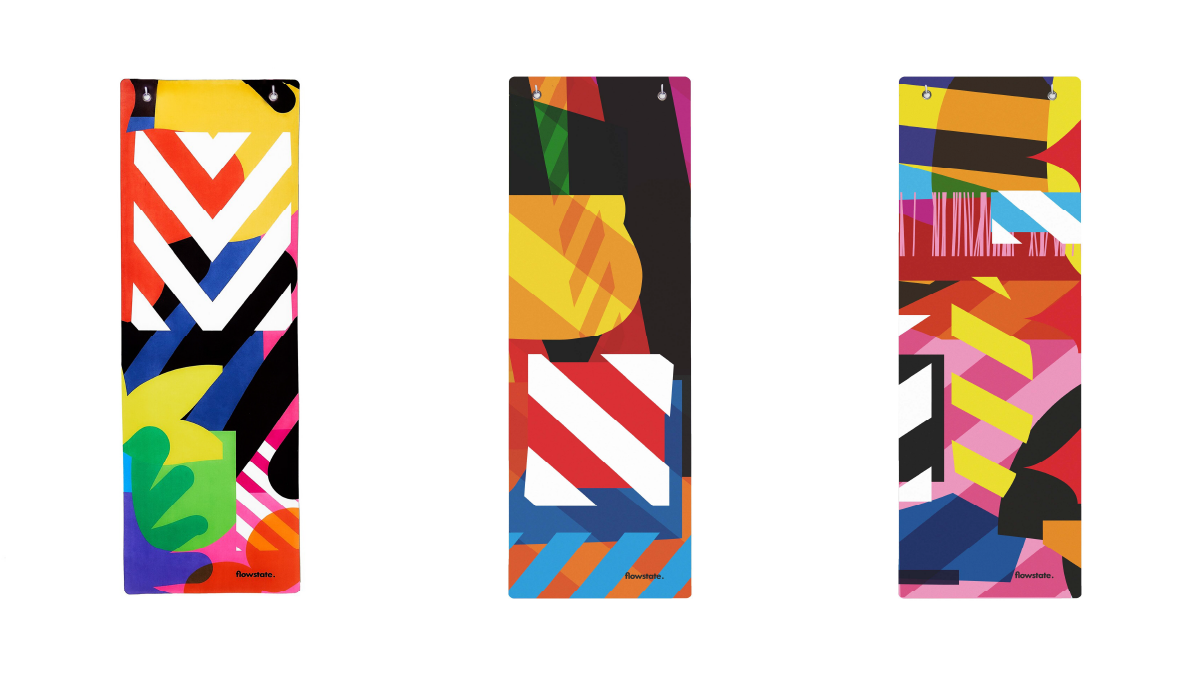 Yoga instructor Niamh Deans recommends Flowstate mats. If you are familiar with the Irish yoga scene, you might have seen the Flowstate mats appearing on your Instagram feed or in your local class. Niamh uses this mat and loves that it's non-slip and heavy-duty. If you want to see her in action with the mat, check out the yoga and brunch experience we held with Niamh and Waterwipes in 2019.
Why we love them
We love that Flowstate are an Irish company that have taken an integrated approach to art, movement and lifestyle. The artwork, designed by Irish artist Maser features punchy designs in eye-popping colour combinations. The mats are designed to bring colour into your practice as well as your home. Our favourite feature is that the mats are produced with a built in hanging feature allowing the mat to double up as your personal piece of wall art.
 

View this post on Instagram

 
6. The Ultimate Eco-Warrior: Jade Mats (€40-€140)
Recommended by Clara of Clarity Yoga and LucyBloom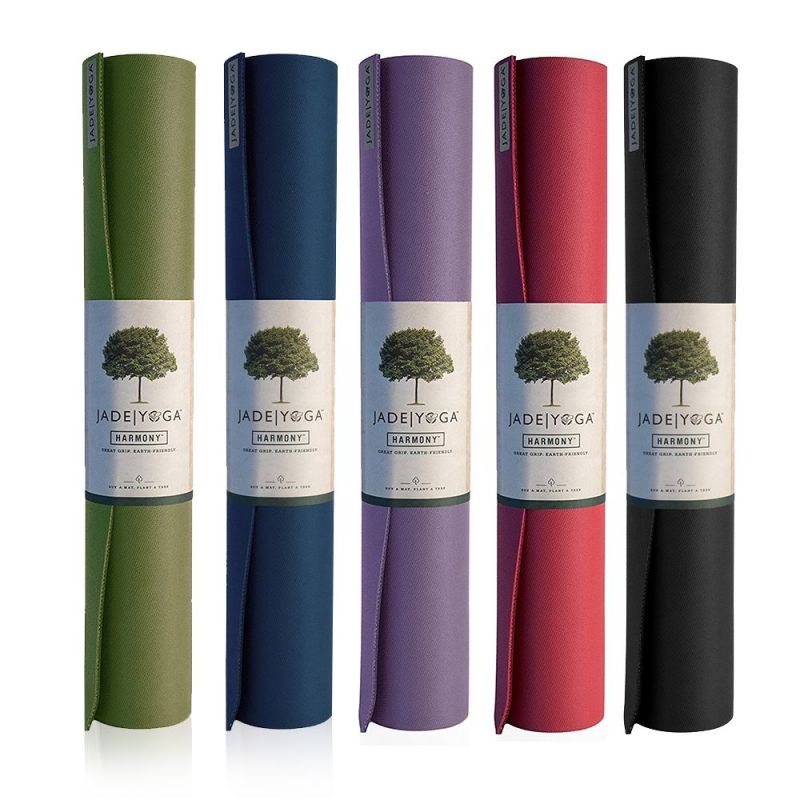 Advertised
Most of the yoga mats on this list are made from eco-friendly materials which is great to see. But if you want to support a company that puts the environment at the forefront, then go for a Jade mat. They are an American company but ship to Ireland, and have been recommended by both Clara and LucyBloom.
Why we love them
The mats are made from natural rubber tapped from rubber trees, which is a renewable resource. Also, for every mat sold they will plant a tree - how amazing is that? Browse through an array of cute colours and thicknesses to suit you. Just be aware that if you're into a super sweaty workout practice, this might not be the best mat. Clara mentions that it does lose grip when she sweats a lot.
 

View this post on Instagram

 
Top photo: Courtesy of Flowstate
Want more stories like this?
5 At-Home Health And Wellness Tips From Yoga Teacher Lia Carr
These Are The Ways Yoga Has Enhanced My Life