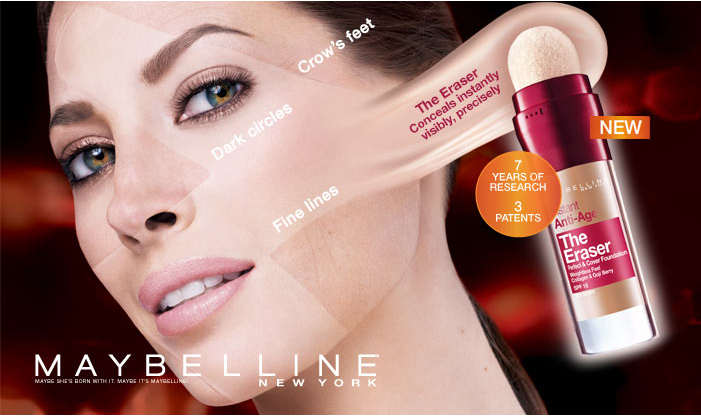 It's not the first time we've seen cosmetic campaigns in serious hot water because of false claims - false eyelashes in mascara adverts, extensions in hair promos and such: but this time overuse of Photoshop feels the flack.
The Guardian broke the story yesterday that  Lancome Teint Miracle and Maybelline Eraser foundation ads have been pulled because they're just too airbrushed.  Julia Roberts and Christy Turlington are the respective airbrushees, both among the most beautiful women in the world, but the images of them in these adverts have been deemed to be totally unrealistic.
The complaint to the British Advertising Standards Authority by Jo Swinson MP  was upheld and the ASA ruled that both ads "breached the advertising standards code for exaggeration and being misleading and banned them from future publication".  L'Oreal (the parent company of Lancome and Maybelline) seriously got up the ASA's nose when it refused to show the original un-airbrushed images of the two models to them. Instead they submitted pictures of the two on the red carpet to prove they were "naturally beautiful"
Oh come on L'Oreal.  This is what's called seriously taking the piss and if you're going to respond like this you got what you deserved.
Advertised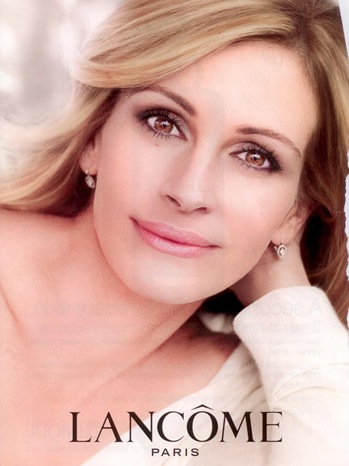 The Lancome advert was shot by Mario Testino (megabucks) and Julia Roberts signed a 15 millon dollar deal to be the face of the brand.  She's fabulous looking yes - but she sure as hell don't look like that image that appears in the ad.
What do you think of the decision to ban the ads?  Sick of the unrealistic images portrayed by the big cosmetic companies, or reckon it's just what they do to sell product and don't take any notice?
Thoughts please!