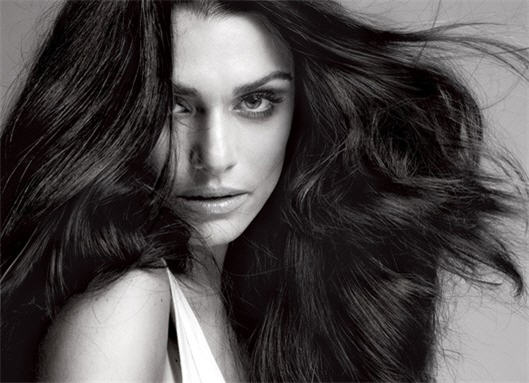 Does this look like Rachel Weisz to you?  
By now many of you will have seen that the L'Oreal group got yet another ad campaign pulled for ridiculous overuse of Photoshop. This time it was the turn of the very beautiful Rachel Weisz, a woman so gorgeous that she's the friggin new bride of Daniel Craig.  Not that I'm measuring her worth in terms of attractiveness to men ... but it does kind of say something.
The lucky cow.
Anyway safe to say Rachel Weisz is pretty gorgeous, so it was unsurprising that she was chosen to be the face of one of L'Oreal Paris' products, Revitalift Repair 10.  Massive poster campaign, wall-to-wall magazine and TV advertising, blown up shots of her face and the product were set to appear everywhere.
But there was one problem.
The image used looked nothing like Rachel Weisz.  When I saw it I had to check very carefully to decide who on earth it was supposed to be.  It's so heavily Photoshopped it could be ANY dark haired model.  Her features are completely blanded out - it's ridiculous looking, especially the mouth - why pay all that money for a celebrity when you're just going to make her look virtually unrecognisable?
Advertised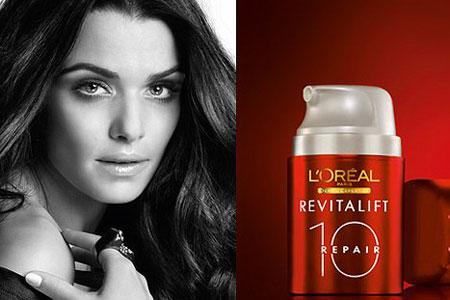 So when the ad was banned in the UK, just like ones featuring Julia Roberts and Christy Turlington, it was a very big deal indeed and made huge headlines all over the world - in newspapers, on news websites, on blogs, on celebrity news outlets - everywhere. You couldn't miss it.  Read: Airbrushed much? Lancome, Maybelline ads pulled
You couldn't buy publicity like it in fact.
That's right - you couldn't buy it.  The banning of the ad has meant that once again L'Oreal Paris and their ad campaign and the product gained coverage and  headlines on front pages and in editorial the likes of which they would never have been able to secure otherwise.  Instead of being just another product launch, this became news.
You know what they say: there's no such thing as bad publicity.
L'Oreal's card was well and truly marked with the banning of the previous campaigns, so they must have known there was a strong possibility of it happening again.  The question we must ask ourselves is: did they do it on purpose?
Advertised
What do you think?  Agree?  Disagree?  Or are you just so sick and tired of Photoshopping that at this stage, you couldn't care less?