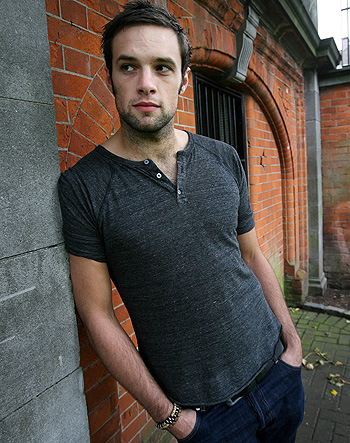 Idly flicking channels yesterday evening, I paused at the new RTE version of The Voice.  Another singing competition with a twist - the judges can't see the singers, they have to judge the contestants on their voice alone.
Which is a bit disingenuous really.  Lots of really big stars can't sing that well - it's all about performance and the look and sometimes the voice comes quite far down the scale of importance.  The Simon Cowell machine has been churning them out for years on the back of X Factor and American Idol successes and we're all getting a little tired of those overprocessed acts aren't we?
The Voice franchise has decided that it will address this issue and the Irish version sees four judges sitting with their backs to the hopeful warbling their lungs out.
One of those judges is Niall Breslin, better known as Bressie, former frontman of The Blizzards and now going it alone as a solo artist.  He's an ex Leinster rugby player with the body to prove it.
And forgive me ladies but his absolute fineness has escaped me in its full glory until now.  Don't get me wrong: I knew that The Blizzards had a very handsome lead singer - but I did not realise what you were all going on about until I saw it last night.  The man is bleedin gorgeous.
Advertised
If there was two judges interested in the same singer and one of them was Bressie I was practically shouting at the telly "Pick Bressie! Pick Bressie!" (which happened of course.  THEY could see HIM).  And when Bressie picked one particular lady she nearly died of excitement, rushing off stage to confide in Kathryn Thomas "Oh jaysus he's gorgeous!"
Oh Bressie (happy sigh).  My number one vote in Fifty Fine Things this year is going to you - because much to my horror I've just looked back over the 2011 results and seen that you didn't make it in.  Surely some mistake?  Maybe someone with better eyes than me can spot you in the lists?
Though my number one might have to go to Fassbender (read more thoughts about HIM here).  Just as well we get ten votes each eh?
Start thinking about who you'll vote for -who's doing it for you this year?
image via independent.ie