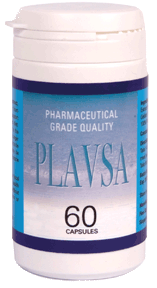 Who would have thought it eh? A complete and utter solution to weight loss has been discovered! Perusing a copy of the Sunday World magazine a couple of weeks ago I noticed a very interesting full page advertisement.
A reknowned Swedish scientist Dr Snuffleupaguss (or something) has invented a pill based on marine biology, given it a scientific sounding name (putting an x or a v in the name always makes it more credible I think don't you?) and rustled up some enthusiastic testimonials. Which sounded very exciting indeed. Jessica Jones tells us that she:
Lost three stone in four weeks
Didn't eat less or change type of food eaten
Felt no hunger
Suffered no side effects
Looks years younger
Oh it sounded great. But why oh why was this miracle hidden away in the back of a newspaper. Surely this should be making front page headlines all over the world? To my horror the said Sunday supplement went out in the recycling bin that night - was the discovery lost to me forever? Oh no!
Advertised
To my relief I was very pleased to discover that Michael Nugent at That's Ireland had spotted the whole miracle of Plavsa before me - read what he thought of it.
Oh well. Another day, another diet pill...