 The fabulous four-star Ferrycarrig Hotel is located along the beautiful River Slaney in Wexford.
Just an hour and a half's drive from Dublin, you have no excuse not to escape to this haven of luxury in the Irish countryside.
Stay
When we arrived to our room, we were blown away by the view of the River Slaney just outside our window, and by the size and comfort of the room itself. We stayed in a Superior Balcony room, which truly lived up to its name – our room was warm and cosy while also providing lots of space and breathing room. I freshened up before dinner in our "rainwater" shower which was so relaxing, I genuinely never wanted to get out!
While the hotel is one of Ireland's leading family-friendly hotels, they also have a floor of adult-only guestrooms for those who want to get away from it all.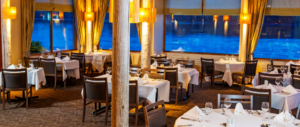 Eat
When we went down to dinner in the award-winning Reeds Restaurant, we were treated to excellent service by the staff who made sure our meal was extra special. We were seated in a cosy corner by the window from which we could see the River Slaney stretched out in front of us.
Advertised
The meal was exceptional – it definitely had that warm country feel while also having the elegance of a multi-award-winning restaurant. We were also given the option to choose from the wine or bar menu, where they have an array of cocktails, spirits, and craft beers. There really is something for everyone here.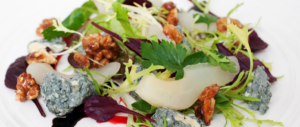 Refresh
The next morning, we went down to breakfast and again were seated next to the window, giving us a breath-taking view of the river in the morning time. The breakfast was self-service and had everything imaginable – from a pancake station to fresh banana bread to a full Irish available at your fingertips. It was all I could do to stop myself having it all! (Can we make having two breakfasts a thing when the menu is that good?)
We left the Ferrycarrig Hotel feeling refreshed and revitalized, ready to face the week ahead. I will definitely be back for another stay when I'm in need of some relaxation (and excellent grub)!
Thank you to the Ferrycarrig Hotel for inviting us along for a one night stay and dinner in your beautiful hotel. To learn more, visit www.ferrycarrighotel.ie.
Advertised