 When we were invited to stay in Knockranny House Hotel and Spa to try their Bamboo Massage, we jumped at the chance. A weekend in Westport in the middle of summer? Bliss.
Knockranny House Hotel and Spa is located just outside Westport town. We arrived on an unfortunately rainy day - after the summer we've been having! - but it didn't matter. We had been at a wedding the day and night before (and that morning, if I'm being honest) and were in need of some serious TLC.
The place is vast. The reception gives an idea of the size of the place. It's a huge space with plenty of sitting areas and lovely staff at the desk. It took a while to get to our room because of the hotel's maze-like plan, but we made it - and we got used to the layout in no time. The room was also massive. Sitting room area, extremely comfy bed, nice big getting-ready area and two doors to the bathroom - yes, we were going to be comfy here.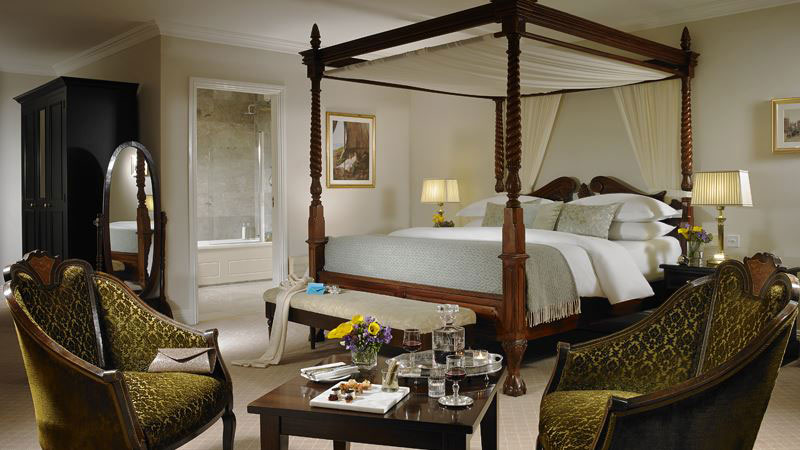 Relaxing and Eating
We headed straight to the Spa Salveo, and despite there being a good many guests staying, we had it to ourselves. It has got four rooms of sauna and steam rooms and plenty of little nooks and crannies. Our broken bodies and minds were happy there, especially when we discovered the massaging water jets in the pool itself.
That evening, we had dinner in the really lovely restaurant, La Fougère, which is overseen by head chef Seamus Commons. Our table had an incredible view looking over Croagh Patrick, the staff were brilliant, and the food was absolutely delicious. Very good wine list, too. Before that, we watched some World Cup match or other in the bar which is spacious, also serves food, but - more importantly - has an impressive cocktail list. The Espresso Martini was divine.

Advertised
The Bamboo Massage
I had my Bamboo Massage the next morning, prompting my second sleep. It was so, so relaxing, I couldn't help but close my eyes and drift away. The Bamboo sticks are used instead of hands and have a lovely rolling pin feel. My therapist asked what strength I would like and any areas I needed work on and I let her go at it as hard as she could. And it was wonderful. I could feel the stress drift away.
The relaxation room was as peaceful as you would expect, with plenty of magazines for the bored-easily types like moi. I had another go in the Thermal Suite which was very pleasant again.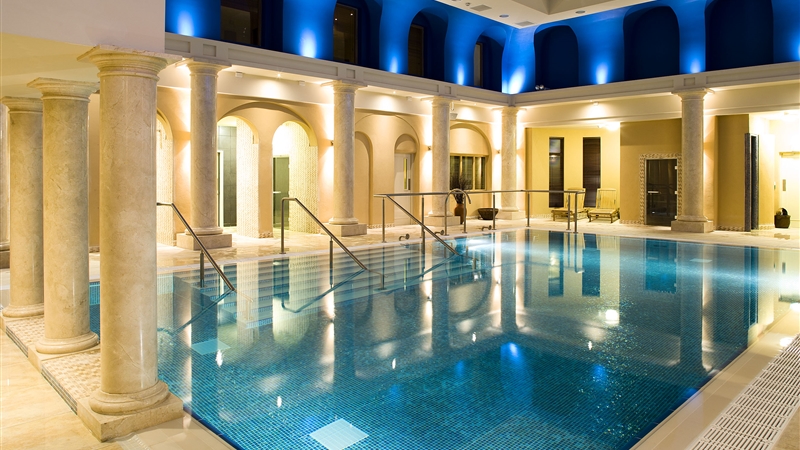 The Atmosphere
We took the twenty-minute stroll into charming Westport that afternoon and even though it was full of tourists, we managed to get a cosy spot in the famous Matt Molloy's pub for a very good pint of Guinness.
After our wander, we retreated back to the hotel and read the books we found in the library in our room (yes) in the bright conservatory overlooking Croagh Patrick with glasses of the truly delicious Mescan beer which is brewed in Westport and named after Saint Patrick's pal.
Advertised
Knockranny Hotel and Spa is a family-friendly hotel and there were a lot of families there. If you're a couple or with a group of people without kids, don't worry; there's enough space in the place to avoid them - and they can't go to the spa. If you bring your family with you, the kids will be alright. Loads of space to run around in the hotel and the gorgeous gardens, and you're in the perfect base for jaunts to the seaside, the town and the surrounding areas.
Rooms start at €69 per person sharing, and keep an eye out on Knockranny's website for offers.