 Recently we chatted to Michelle Hunt, foodie and  blogger at Peachy Palate, about her journey to health, happiness and HTML. You can check her very personal story and learn how her blog evolved here. 
Recently she shared her top ten meal planning and prepping tips with us (you can check them out here). Today she is giving a peek into her pantry and telling us about the cupboard staples that she swears by for healthy, quick and delicious meals.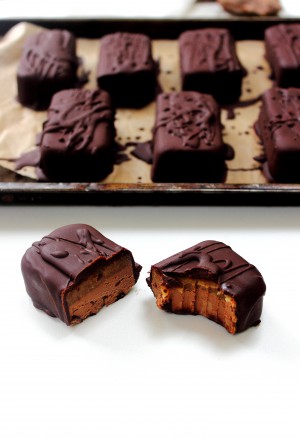 Time and time again I come across people that think following a grain free eating style like I do means simply eat eggs, bacon, chicken and steak...all things meat, high protein, with ample low carb veggie sides.
I follow a grain free diet and the question I get asked the most is do I find it difficult to stick to it. And honestly, it's not an issue for me. I eat food I love that's packed with flavour, and that not only excites my tastes buds but has delicious scents to entice, nutrients to satisfy and plates that for the most part are a feast for the eyes. Now I say most, not always, because we all know sometimes the funniest looking concoctions taste the best.
In order to create paleo friendly favourites, pizza bases, breads, raw treats, pancakes and savoury dishes that pack a punch with minimal effort,  it requires a little forethought (check out the article linked in the intro above about my top ten planing tips), as well as ensuring I have all the necessary staples on hand.
Here are the ten items that I always have in my pantry:
All things coconut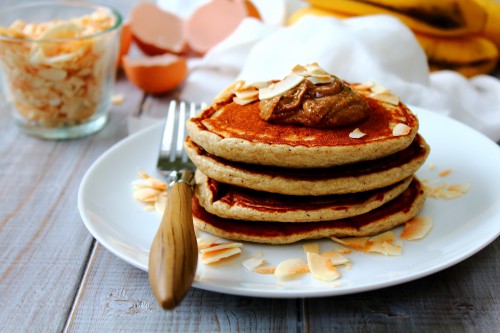 Clearly I'm trying to get away with listing more than one item here but there are just far too many coconut based products I literally couldn't go a day without using..
I use full fat coconut milk for sauces, smoothies, raw desserts and for it forms a super thick rich cream once refrigerated overnight!
And coconut oil is amy staple for EVERYTHING, from the perfect baked sweet potato chips  to utilising its solidifying properties to form the base my high fat fudge!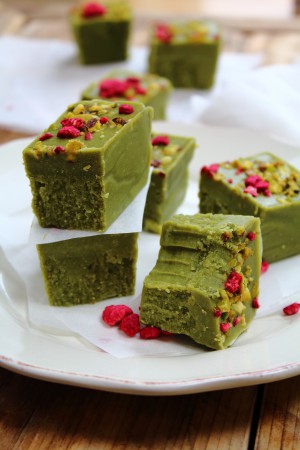 Not forgetting coconut flour (my go-to grain free flour) as it's the perfect binder, pancake maker as well as making one incredibly beautiful light airy sponge cake.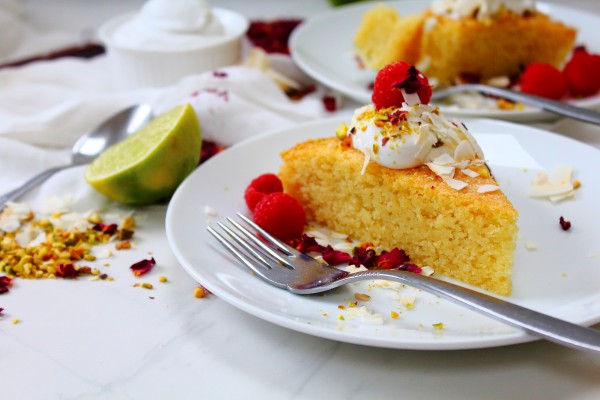 Coconut Aminos, Himalayan Rock Salt & Frank's Hot Sauce...my seasonings of choice
Coconut aminos is the slightly sweeter, less salty alternative to soy sauce or tamari. Grain and soy free, a few dashes livens up a sauce, spruces up vegetables and of course it's a must when it comes to the ultimate stir fry or takeout recreation.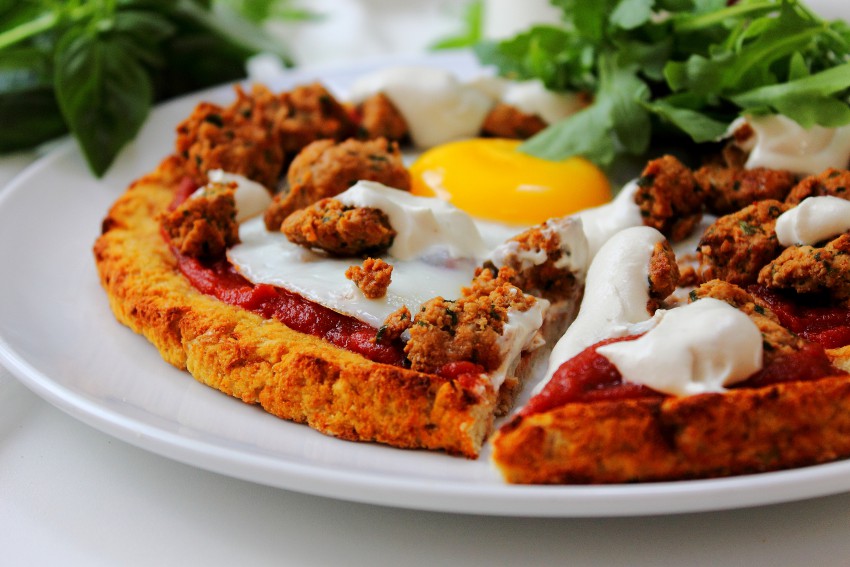 Himalayan Rock Salt gets added to pretty much all things savoury in my house, supporting my adrenals in the morning with a generous sprinkle in my lemon water and giving me that punchy kick atop my favourite homemade chocolate nut butter cups.
Frank's Hot Sauce is one of the only, if not the only, bottled sauces I buy; wings and eggs, done and done!
High quality super clean Whey Protein Powder
A relatively new addition to my cupboard as I wasn't sure if my stomach could handle it...thankfully it is meaning I'm loading up on some extra good quality protein post workout and whipping up some fantastic clean healthy homemade protein bars on pretty much a weekly basis!
Pulsin 100% Whey Protein Isolate, from grass fed, antibiotic, and hormone free cows is where it's at for me.
Stevia, Raw Honey, Vanilla Powder/Extract & Dates
Stevia erylite is a god send, a staple for the likes of that grain free cake) and the perfect sugar free sweetener for getting a quick fix without the roller coaster ride.
Raw local honey is my real deal sugar of choice, both for flavour and nutrients sake, vanilla powder or pure extract bestowing natural sweetness and of course Medjool dates are a blissful sweet sticky raw dessert must have, natures candy.
Advertised
Psyllium Husk
A grain free bread that doesn't taste like cardboard, light in texture, perfect for toasting, doughy and delicious? Check out psyllium flakes for the perfect dipping bread.
And ere's my favourite grain free sandwich bread recipe that I return to time and time again!
Nut Butters, Nuts & Seeds
More than just a simple snack, nut butters, nuts and seeds form the basis of some awesome "nutola", no bake power bars and all things raw treat.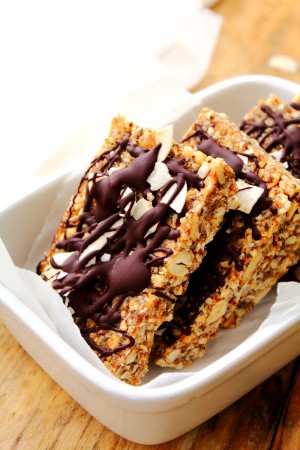 I love making my own homemade creations...vanilla, almond, cashew, coconut and straight up hazelnut being my two firm favourites...with the exception of chocolate pecan which is saved for when I'm feeling flush!
All things cacao
I love chocolate, but I'm not your average candy bar sort of girl. I like to whip up my own, sometimes sugar free, in the form of cups or something a little more hunky and indulgent like my homemade paleo friendly mars bars.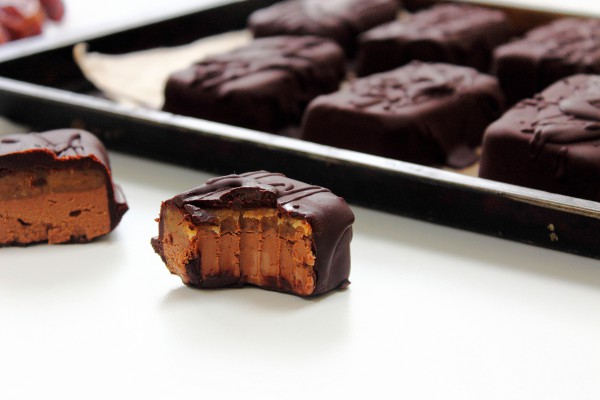 Cacao powder, butter, paste, and nibs for sprinkling make up my collection, those that are ALWAYS within arms reach for when I fancy some time in the kitchen!
Canned fish
When I don't feel like cooking, know I'll be on the move, short on time, need a snack on the go or simply want to whip up some more budget friendly fish cakes or homemade fish fingers, canned fish is a must!
I love wild pink and red salmon, sardines, tuna, and my all time favourite, mackerel. I opt for extra virgin olive oil, steamed or in brine depending on what's available.
Raw Apple Cider Vinegar
My go to thirst quencher, raw apple cider vinegar, a good couple of tablespoons in a tall glass of chilled sparkling water. As someone who only has the occasional coffee and herbal tea (fennel, chicory and cardamom after dinner), water can get a little boring.
Not only does the apple cider vinegar give my water that natural punchy flavour, it aids digestion, has helped improve my skin, and is a key ingredient when it comes to homemade salad dressing and my go to barbecue sauce.
Ghee...aside from Whey protein the only dairy I eat
Who doesn't love that true butter flavour? Ghee/clarified butter, homemade with grassfed Irish butter, allows me to have my buttery goodness, milk solids removed.
Rich, creamy deliciousness reserved for eggs, scrambled and of course the perfect hollandaise over poached, it's also the perfect cookie and fudge authentic flavour and texture enhancer.
What are the staples that are in your food cupboard? Are there any of these ten that you would like to learn more about? To the comments!
Advertised