 TAKE heart readers. The next time you or a relative are stuck on a hospital trolley or have to wait months on end for an out-patients appointment you can be assured the HSE has the real issue of the day under control.
While you're waiting on said trolley or in said corridor, your eyes won't be offended by the sight of a female employee's bosoms. Or by the sight of her nail polish. Or her tight sweater.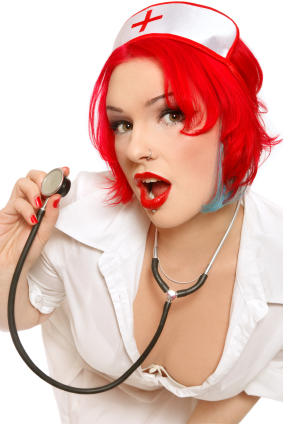 In a ten page draft dress-code document issued to staff in the Mid-West the HSE is proposing to discipline and even dismiss female employees who do not abide by the dress-code and who wear things like:
Halter-neck tops
Skin tight clothing
Mini-skirts
Garments which reveal excess cleavage or a bare midriff.
Advertised
What's excess cleavage I wonder - is it measured in inches? Do you get more inches if you're a B cup as opposed to a D cup? Will somebody be coming around with a ruler?
The HSE also wants to ban artificial nails, nail jewellery and even the humble nail polish. Whatever about boobs in the workplace, surely a simple file and paint couldn't be seen as offensive to anybody?
I get that it might not be appropriate for a nurse or doctor taking part in a complicated surgery to be wearing false nails or nail jewels which could contaminate a sterile area or compromise her work - but surely Mary from Accounts' gel nails don't stop her doing her job?
It's interesting to note that the dress code doesn't seem to apply much to men - will they be allowed to wear sleeveless tank tops to show off their guns? How about fake tan or male piercings? If Tallafornia taught us nothing else, it taught us that men can flash as much flesh as the ladies.
Hospital staff unions have given their response to the HSE - they consider this over the top at a time of such cutbacks in the health service - and are awaiting a reply before anything is agreed or set in stone.
Advertised
What do you think - over the top, or a sensible measure?