 The time has arrived. We are cutting the red ribbon and declaring Beaut.ie's Santa Grotto open!
Come on in, right this way.
Take a seat by our crackling fire, let me pour you a cup of tea from our Christmas teapot and put your hand into the USA biscuit tin there (but don't you dare go into the second layer or The Mammy will be after you).
Christmas FM is back on the airwaves since yesterday and this weekend heralds the beginning of December. So we've decided that we need our very own virtual grotto, complete with a bearded man (you know how we love them) in a red suit, sugared cinnamon candles flickering in the half-light and snowflakes floating and flurrying past the window.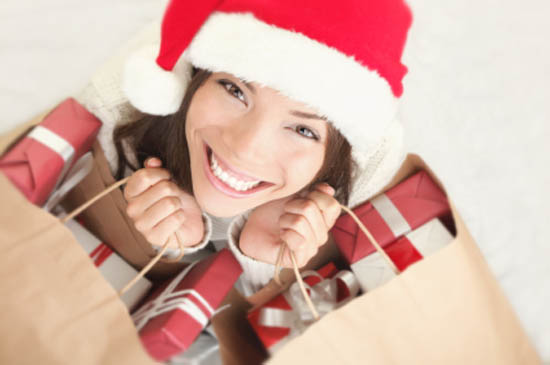 Advertised
Bring your mulled wine and mince pie, sit down on Santa's knee and tell us all what you are hoping to find under the tree at Christmas.
We'll be making our own lists over the coming weeks and sharing them with you. We'll be revealing our most wished for skincare gifts, the fashion we most want to unwrap and we'll be discussing stocking fillers to suit all budgets and tastes!
But today, we want you to whisper in Santa's furry ear what it is that you are wishing for. Is it the Naked 3 palette (you can now pre order on Look Fantastic with a release date of Dec 21st)? Or do you long for some new sparkly jewellery to wear out on St. Stephen's night? Maybe your perfume is down to its last drop and a gift set would make you smile under your paper hat?
Whether you've been naughty or nice, tell us what's on your wish list!