 While Sex and the City was a hit on TV when it aired from 1998 to 2004, its success on the big screen has been far more complicated.
In spite of receiving mixed reviews, the first Sex and the City film made over $400m in the box office. The sequel, released in 2010, was heavily criticised for its negative depiction of Middle Eastern culture, and particularly for its portrayal of Muslim women.
In a conversation at Vulture Festival in, none other than the series' setting, New York City on Sunday, the actress spoke out on the latter film.
"I understand, I actually get it," she told host Adam Moss, New York Magazine's editor-in-chief. "I can see where we fell short on that movie, and I'm perfectly happy to say that publicly."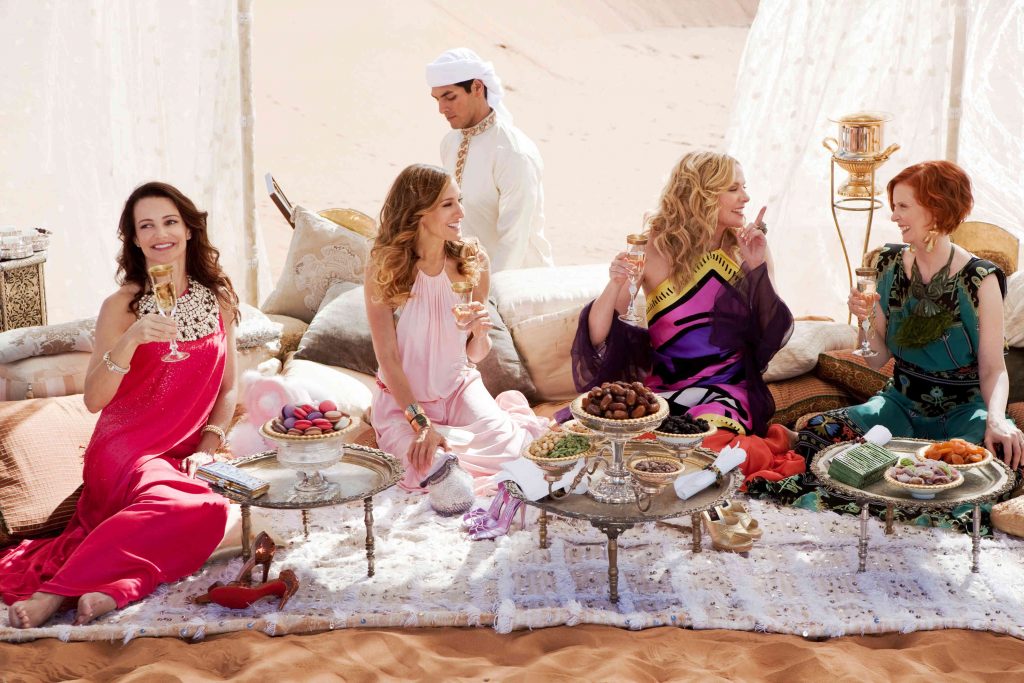 However, Parker was also determined to not totally demonise the movie, adding: "I will say, I also understand how much friggin' money it made" – the movie made $294.6m in the BO.
Advertised
The actress, who also produced the two films and now stars in the HBO series, Divorce, also said: "The experience of making the movie was supreme. We were in Morocco . . . for almost two months." She described production as a "meaningful time" for the cast, who essentially lived together throughout filming. "I found [Morocco] to be haunting, beautiful, unforgettable. Like no place I've ever been," Parker continued.
Despite the criticism the film ultimately received, Parker "wouldn't change a thing" about the experience of filming it, and said she "personally loved witnessing" the culture of Morocco: "We were there, calendar-wise, at some important times for Muslims."
As for a third movie, which has been heavily rumoured for a while now, she answered that she doesn't know if there's a script yet, answering, reportedly, with a 'sly smile.'