 The lovely Catherine from Boutique Bake has been sharing her delicious baking recipes with us in her Sweet Saturday series (you can check out more Boutique Bake recipes here).
We're edging into autumn and this is the perfect recipe for a weekend treat.
Where there's a whisk, there's a way.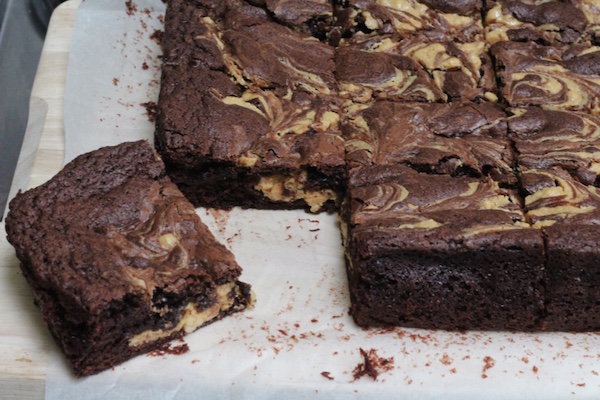 This recipe combines two of my absolute favourite flavours to bake with, peanut butter and chocolate!
The lovely swirls are achieved by layering peanut butter in-between the brownie layers, then using a knife to pull the mixtures together. It's very simple, but looks and tastes really great.
So let's get started on these peanut butter swirl brownies, here's everything you need to get baking:
Ingredients:
1 x Boutique Bake Brownie Mix
150g melted bitter
3 eggs
200g peanut butter
And if you can't find our brownie mix in a shop near you, here is an alternative brownie recipe that you can use:
400g caster sugar
225g butter, melted
60g cocoa powder
4 eggs
225g self- raising flour
1/2 teaspoon salt
Method: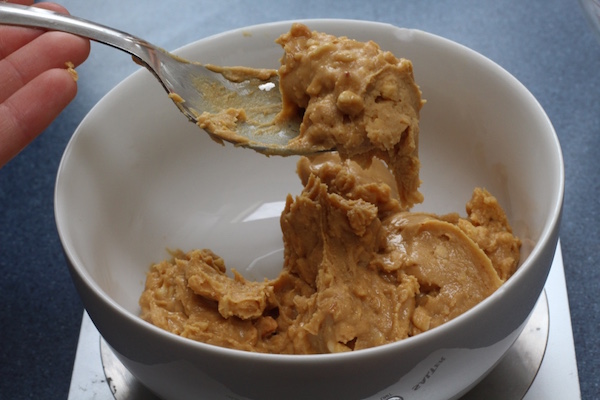 1. Preheat your oven to 180 C / 160 Fan.
Advertised
2. Mix our brownie mix with 3 eggs and 150g of melted butter (or if using alternative recipe mix together all required ingredients) until well combined.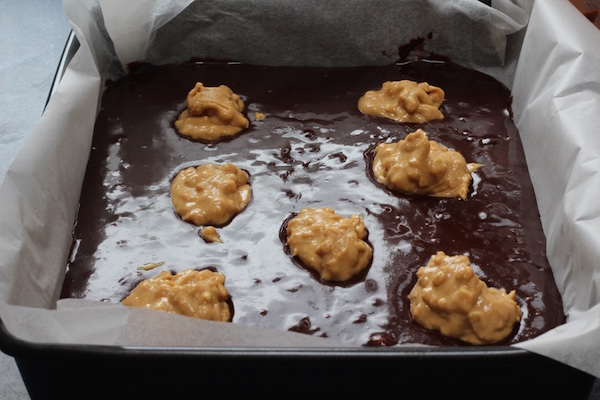 3. Spoon half your mixture into a greased/lined square tin (10 x 7inch approx.).
4. Next, melt your peanut butter in the microwave for approx. 30 seconds, just to loosen it up a but
5. Place approx. 6 teaspoonful's of peanut butter equally spaced out across the brownie layer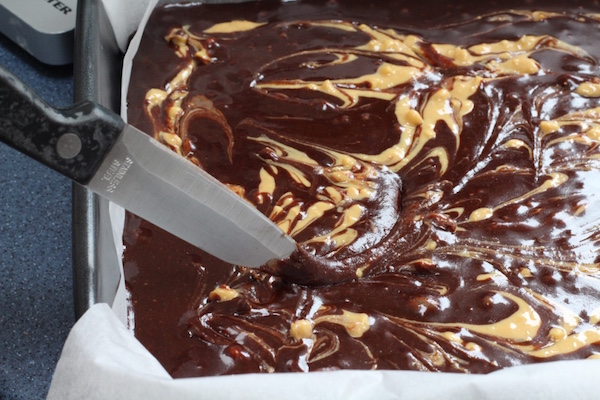 6. Pour over the remaining brownie mixture, and place the remaining peanut butter in little dollops across the top
7. Using a sharp knife pull the peanut butter into the brownie layer, in sharp swirling motions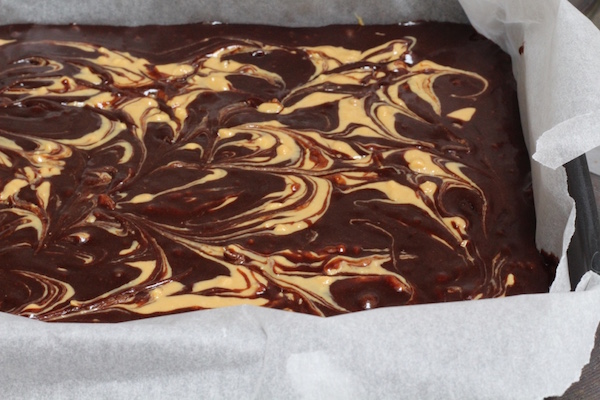 8. Keep working the knife through the mixture until you have a lovely swirly pattern!
9. Bake for 20 - 25 mins depending on how gooey you like your brownies!
Boutique Bake's Top Tip: If you want your brownies nice and gooey, make sure to take your brownies out of the oven when there is still a bit of a wobble in the centre and the edge parts are just beginning to cook!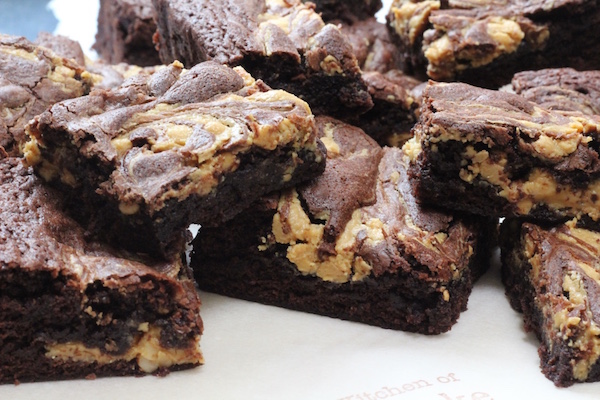 For a video tutorial showing exactly how to make my Peanut Butter Swirl Brownies, check out the video below:
And just a reminder to keep any eye out for our Boutique Bake competition that is currently running to celebrate all things baking and the 'Great British Bake Off'.
Advertised
If you'd like to read more from Boutique Bake, why not check out the website www.boutiquebake.ie? And if you are a social media fan, you can like on Facebook, find Catherine on the twitter machine (or Instagram) by searching @boutique_bake or even on Pinterest. 
Catherine is also on YouTube if you want to check out some baking videos!