 The lovely Catherine from Boutique Bake has been sharing their delicious baking recipes with us in her Sweet Saturday series (you can check out more Boutique Bake recipes here).
And today we are going to help you use up the 15 bananas that are sitting in your fruit bowl and looking like they are on their last legs.
Remember, where there's a whisk, there's a way.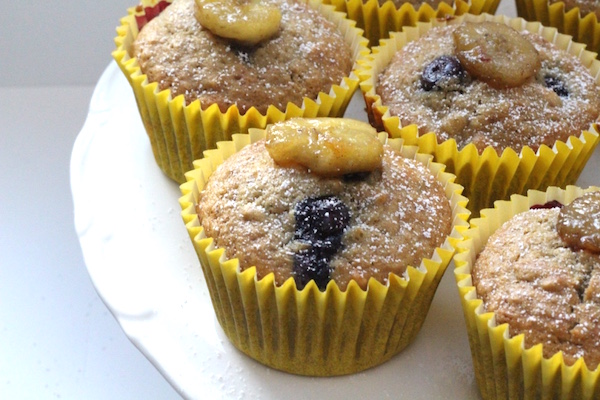 These are the perfect breakfast treat or snack to have during the day with a lovely cup of tea! The oats and banana make these really satisfying and give a great energy boost, while the little pockets of blueberry burst with flavour and add a lovely sharp contrast.
You can add in raspberries or strawberries instead of blueberries if you prefer, and play around with different combinations.
And the best part is you don't need to use an electric mixer, so they're hassle free.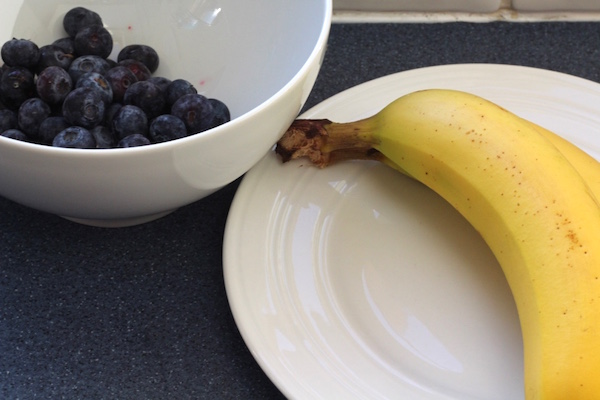 Ingredients:
200g self-raising flour
1 tsp. baking powder
100g light brown sugar
50g porridge oats
2 medium bananas (the riper the better!)
75g coconut oil (melted)
125ml low fat milk
2 eggs
150g blueberries
Method:
Advertised
Heat your oven to 180C/fan 160C/gas
Line a 12-hole muffin tin with paper muffin cases.
Pour all the dry ingredients into a large bowl and mix well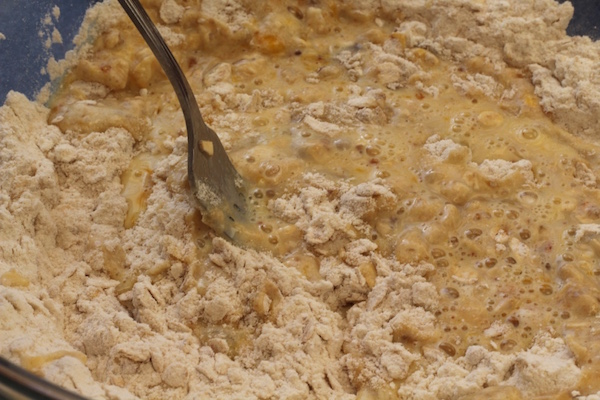 In a separate bowl, mash the bananas until nearly smooth. Stir in the milk, coconut oil and eggs, until evenly combined.
Pour the liquid mixture into the dry ingredients (the mix will look lumpy but don't worry, it's supposed to!)
Next, add in the blueberries and stir into the mixture.
Pour the mixture into the muffin cases and divide evenly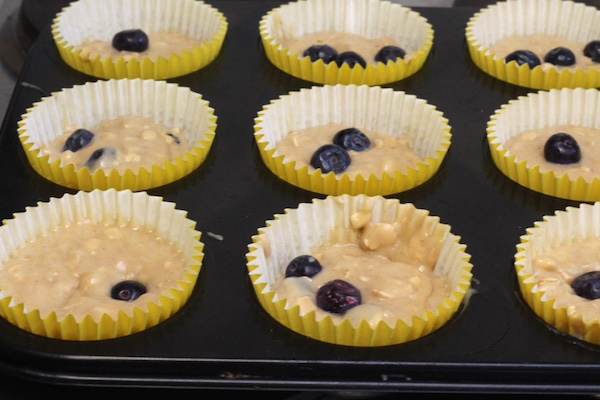 Bake for 20 mins until risen and nicely golden.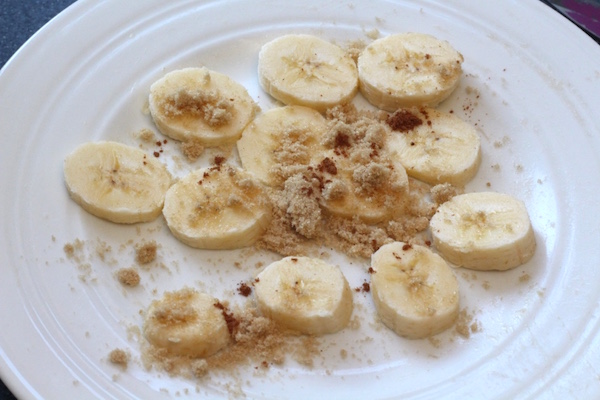 Boutique Bake's Top Tip: to make a lovely banana topping, place some sliced bananas in a pan with a some butter, a sprinkle of cinnamon and brown sugar, and stir over a low heat until nicely melted and the banana slices are coated.
Cool for 5 mins in the tray before placing onto a rack to cool completely.
Place a slice of banana on top of each muffin and dust with a little icing sugar
Enjoy!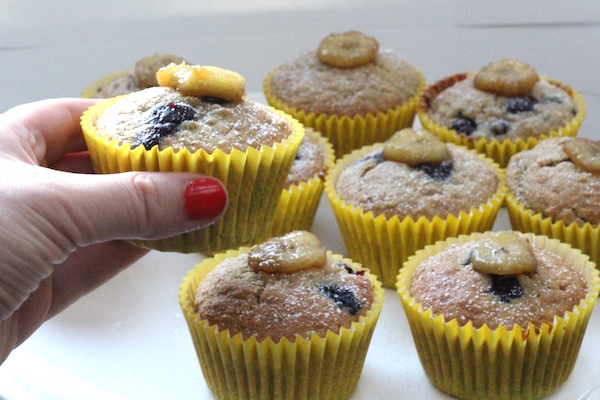 If you'd like to read more from Boutique Bake, why not check out the website www.boutiquebake.ie? And if you are a social media fan, you can like on Facebook, find Catherine on the twitter machine (or Instagram) by searching @boutique_bake or even on Pinterest. 
Advertised
Catherine is also on YouTube if you want to check out some baking videos!