 Recently we met the lovely Catherine and Suzanne from Boutique Bake and they have been sharing their delicious baking recipes with us in their Sweet Saturday series (you can check out more of their recipes here).
And today they are spoiling us with their delicious lemon meringue pie recipe.
Where there's a whisk, there's a way.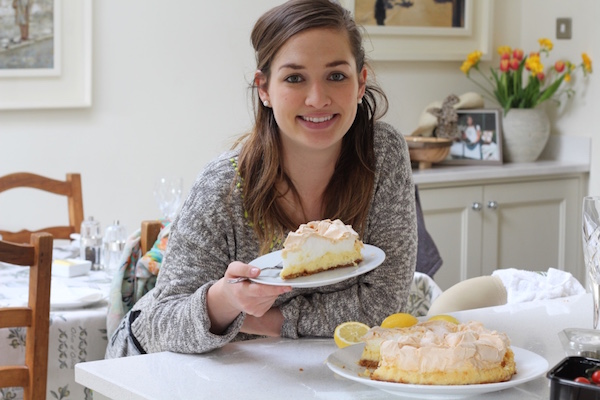 We're sticking with our meringue theme this week and we hope that you enjoyed last week's Pavlova!
This is one of our favourites, Lemon Meringue Pie. This recipe uses both the yoke and the egg white, which is great. It's one of those desserts that instantly make us think of summer and warmer weather (wishful thinking, yes). We are serious lemon lovers at Boutique Bake, so we have used a lot of lemon in our version, but if you prefer more of a subtle lemon flavour, you can adjust the amount exactly to your taste!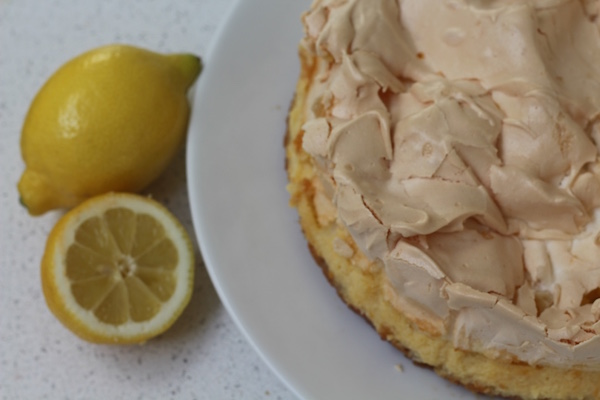 The classic lemon meringue pie uses a pastry base but for our version, we use crushed up biscuits instead. It's much quicker to put together and the texture works really well with the smooth lemon filling and marshmallowy meringue layer…mouths watering yet?!
So here's everything you need to get started: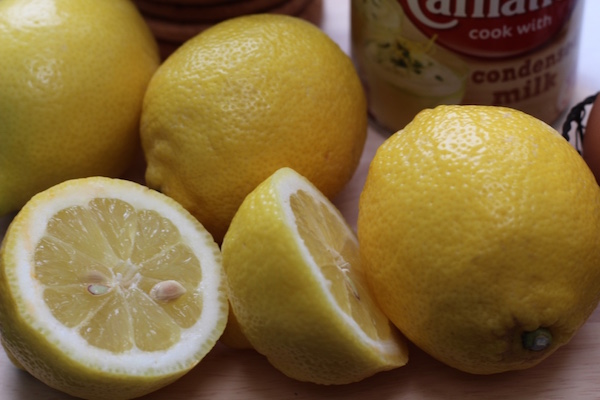 Biscuit Base:
200g digestive biscuits
85g butter (melted)
Lemon Layer:
1 x tin condensed milk (397g)
Juice of 4 lemons and the zest of 2 lemons
4 egg yolks (the whites will be used for the meringue)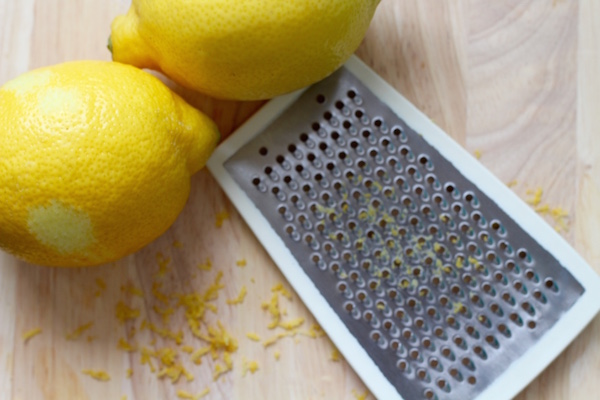 Meringue Layer:
150g sugar
4 egg whites
1 x teaspoon corn flour
1 x teaspoon white wine vinegar (or vinegar is just fine)
1 x 23cm/9in loose-bottomed tin with high sides/removable collar, make sure this is well greased around the sides and lined with greaseproof paper.
Advertised
Method:
Preheat the oven to 180ºC/160 fan/ gas mark 4.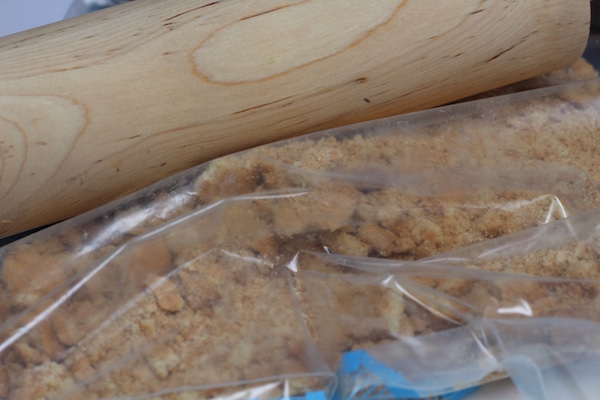 Place your digestive biscuits in a bag, and crush with a rolling pin until nice and fine.
Add in your melted butter, and mix well until you have a nice sandy mixture.
Pour onto the lined base of your tin, and compress well until the mixture covers the surface of the tin.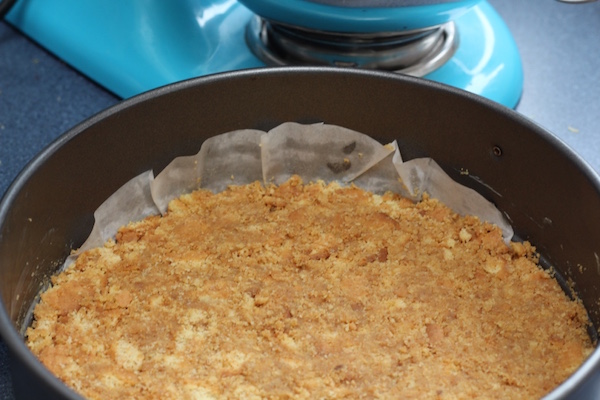 Pop in the fridge while you make the other layers needed.
Next, separate your egg whites from your egg yolks, and set aside your egg whites.
Beat the egg yolks, condensed milk, lemon juice and lemon zest together, until well combined (this can be done with a wooden spoon or mixer).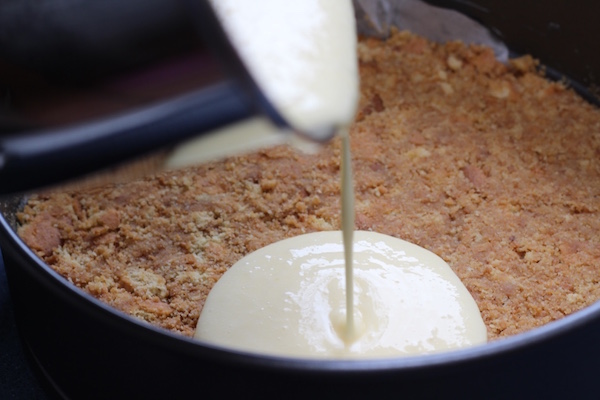 Pour the lemon mixture over the biscuit base, and set aside.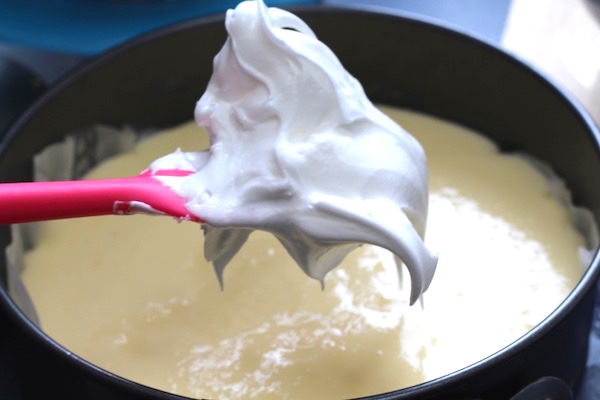 Now for the last layer, the meringue, whisk the egg whites until they're holding firm peaks.
Gently add in the sugar, spoonful after spoonful, still beating, until you've got a bowl full of glossy, firm meringue.
Sprinkle the corn flour and the vinegar on top and fold in to combine.
Spread the meringue on top of the lemon layer, until it covers the entire surface.
Place in your pre-heated oven for 40-45 minutes, until the meringue just starts to turn golden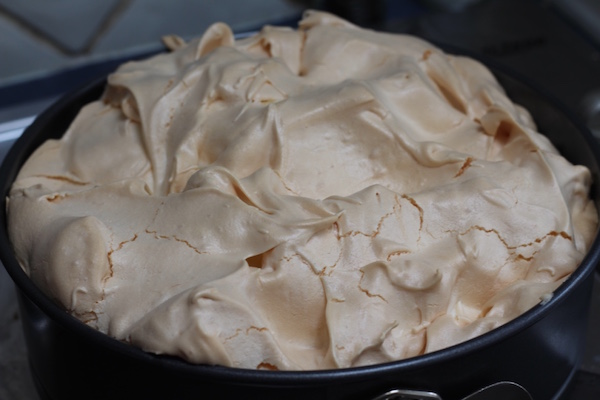 Remove from the oven; allow cool completely before removing from the tin.
Do this nice and gently, but don't worry the meringue layer will fall slightly, but will still look and taste great!
This is a lovely syrupy recipe, so don't worry if there's some juice around the base of your pie, this is just lemon loveliness and part of the charm that is lemon meringue pie!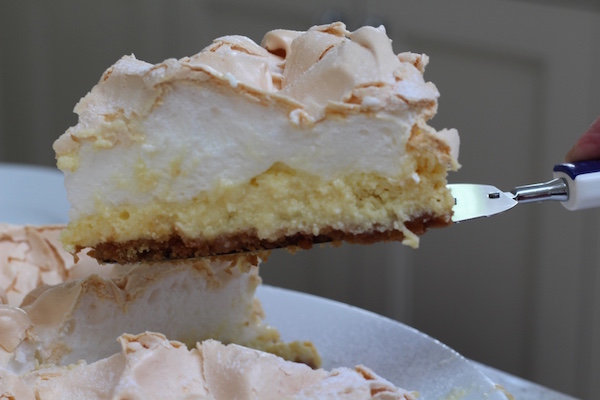 Cut into generous slices and serve (this can be enjoyed chilled, or at room temperature).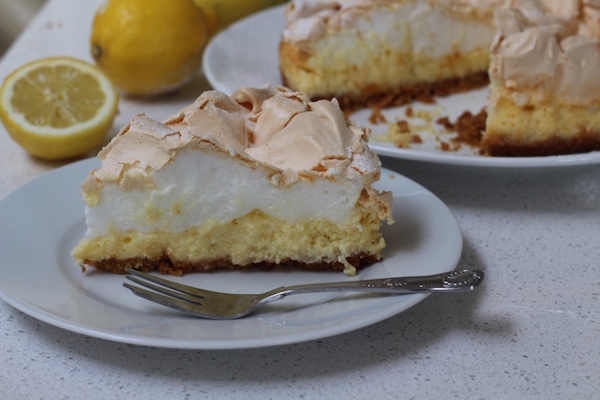 We hope you enjoy!
And if you guys have any baking questions, we'll be back on Monday to answer them so make sure to comment below.
Advertised
If you'd like to read more from Boutique Bake, why not check out their website www.boutiquebake.ie? And if you are a social media fan, you can like them on Facebook, find them on the twitter machine (or Instagram) by searching @boutique_bake or even on Pinterest.