 Recently we met the lovely Catherine and Suzanne from Boutique Bake and they have been sharing their delicious baking recipes with us in their Sweet Saturday series (you can check out more of their recipes here).
And today we are not baking – as in we are going to make some delicious strawberry meringues and Eton Mess!
Where there's a whisk, there's a way.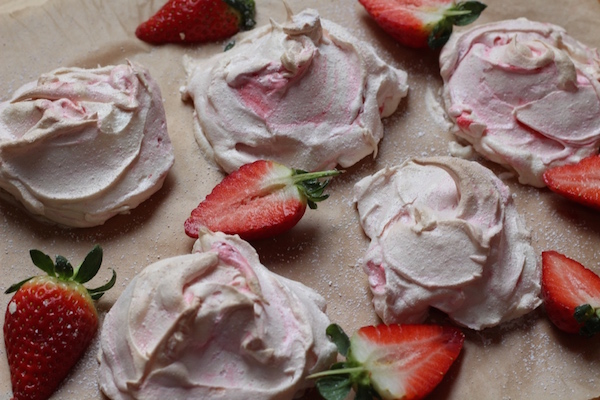 This is the perfect summer recipe; the pink/red colour from the strawberry jam is a really nice twist on a traditional meringue.  This recipe makes 12 meringues, so is great if you are having a large group to dinner! 
For a really quick dessert simply crush up the meringues and serve in a glass jar/ramekin dish with whipped cream and chopped up strawberries, as an Eton mess.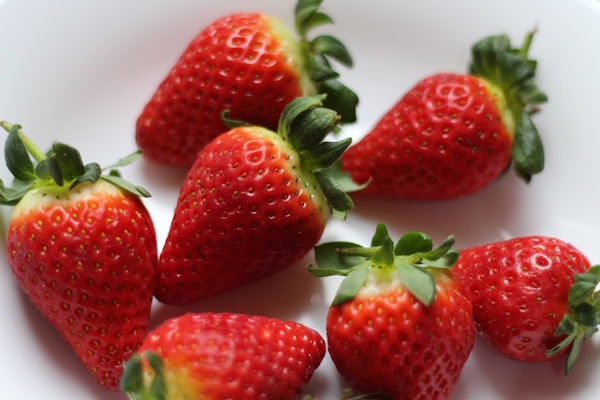 Ingredients
4 egg whites (at room temperature) 
250g caster sugar
1 x teaspoon corn flour
1 x teaspoon white wine vinegar 
1 tablespoon strawberry jam (seedless)
2 drops red food coloring
1 x punnet fresh strawberries
Whipped cream & icing sugar to decorate
Method:
Cover two large flat baking trays with parchment paper.
Preheat oven to 300ºC
In a small mixing bowl stir together the seedless strawberry jam with the drops of red food coloring and set aside.
In a clean bowl, beat the egg whites with an electric mixer on medium speed until stiff peaks form.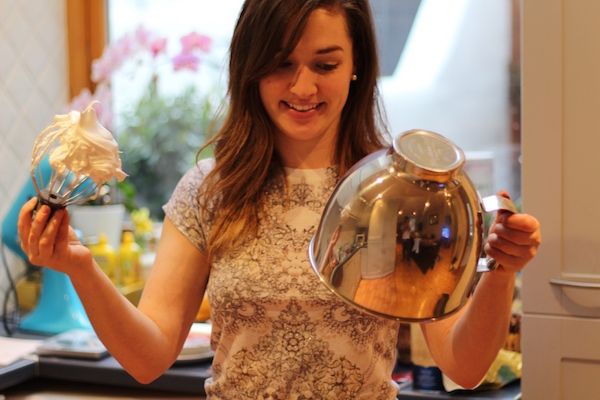 Start to add the sugar, 1 tablespoon at a time; beating for 5 to 7 minutes on medium speed or until stiff glossy peaks form and the sugar is dissolved.
Next, fold in the corn flour and vinegar
Use a spatula to gently fold half the jam mixture into the meringue.
Advertised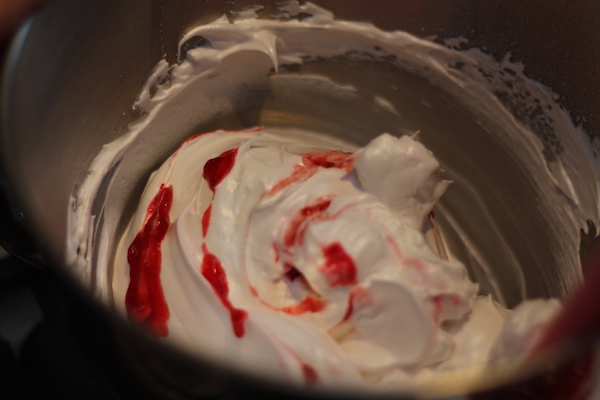 Using a spoon, place large scoops of the meringue onto the baking sheets, (approx. 6 meringues per baking tray)
To add some more colour and flavour to the meringues, use a teaspoon and place a couple more streaks of the jam mixture through each meringue.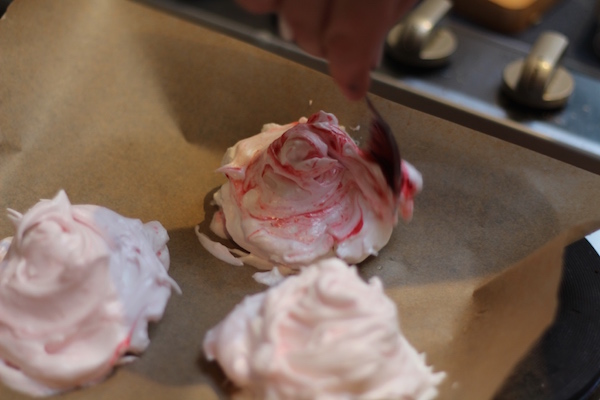 Place baking sheets in preheated oven and turn off the oven. 
Let meringues dry in oven, with the door closed, for 1 hour or until dry and crisp but still light in color. 
Let cool on parchment paper. Gently remove meringues.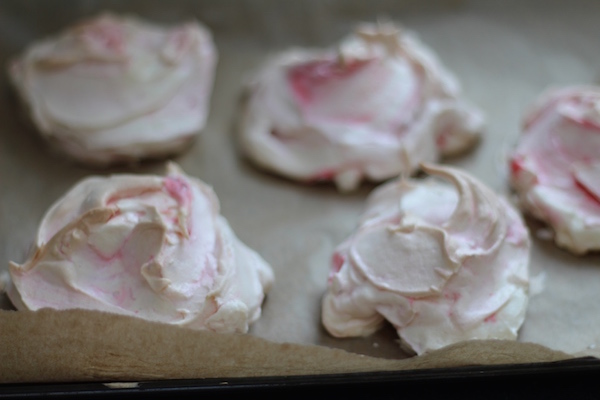 If making Eaton mess, simply crush up meringues, mix with whipped cream and chopped strawberries and place in individual glass dishes ramekins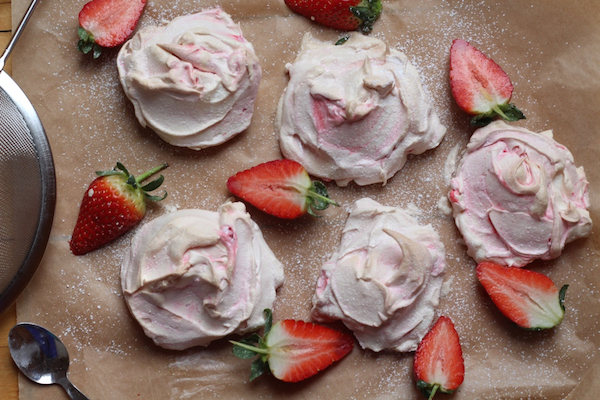 Don't forget to tweet us pictures of your delicious creations @boutique_bake or post them on Instagram using the hashtag #bakemyday – then we can find your beautiful pictures easily!
If you guys have any baking questions, we'll be back on Monday to answer them so make sure to comment below.
If you'd like to read more from Boutique Bake, why not check out their website www.boutiquebake.ie? And if you are a social media fan, you can like them on Facebook, find them on the twitter machine (or Instagram) by searching @boutique_bake or even on Pinterest.
Advertised