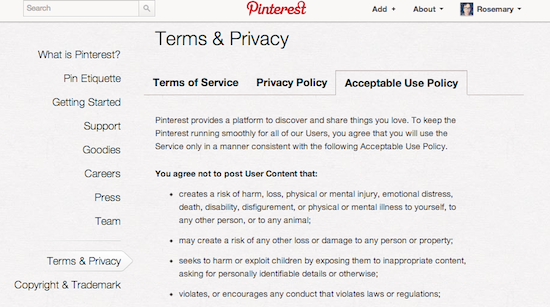 In March of this year, Pinterest - y'know, that online cork board that stay-at-home moms in America use to document their must-have wallpapers - updated its acceptable use policy, moving to prohibit pins that actively encourage self-abuse and self-harm, including (but not limited to) eating disorders such as anorexia and (its lesser-known sister and butt of many overfeeding jokes) bulimia.
It was following the lead of Tumblr, a blogging platform largely used for displaying photographs, which, in March 2011, released a statement implementing a new "policy against pro self-harm blogs". Tumblr suggested that, when a user searched for tags like "thinspiration", "thinspo" and "proana" (pro-anorexia), a public service announcement would pop up that read: "Eating disorders can cause serious health problems, and at their most severe can be life-threatening. Please contact the [resource organization] at [helpline number] or [website]." *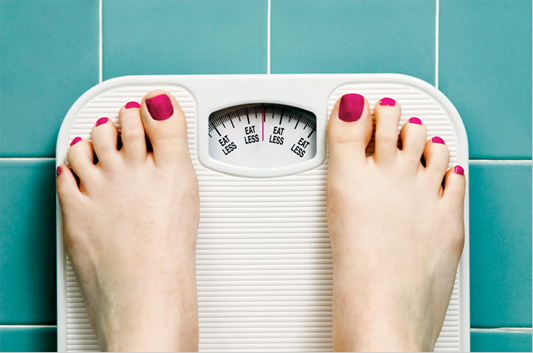 It brings up so many big questions - should sites such as Tumblr, Pinterest and Wordpress seek to prohibit people's expression, interests and inspirations, even if they disagree with said items? Can censoring imagery really help curb eating disorders?
I think about this a lot; eating disorders are, say psychologists, mostly to do with control - which is a handy line trotted out by the fashion media whenever they're accused of glorifying ultra-slim female bodies. But can it be true that what we consume visually has nothing to do with how we feel about our own bodies?
Advertised
Then we come to fitspiration; there are hundreds of boards on Pinterest, even a Facebook page dedicated to this fitness inspiration - imagery and mantras that encourage you to get off the couch and do some exercise! But a large number of these images aren't of sweaty, muscular women; they are of lean women with protruding bones who wouldn't look out of place on a thinspiration or proana board (or, yes, on the pages of Vogue). Here's Karlie Kloss, for example, in Numero magazine, which photoshopped out her ribs in an editorial in the magazine's October issue.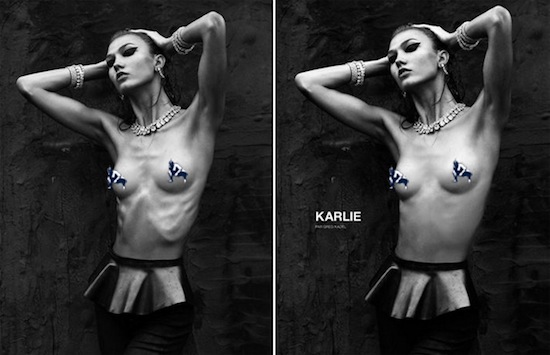 I'd love to know what Beaut.ie readers think about it all - I know that it doesn't take a thinspiration or fitspiration board for me to feel bad about my body. It takes a fashion magazine, maybe a movie with a very slim (and very beautiful) heroine, or, y'know, most of what gets published on Joe.ie. Can thinspiration be blamed for bad body image, or does it go way deeper than that?
* In Ireland, incidentally, you can talk to the lovely folks over at the Eating Disorder Resource Centre of Ireland, you can call Bodywhys at 1890 200 444 and you can, and should, talk to your GP. (And if you don't feel comfortable talking to him / her, get a new GP.)
Get Beaut.ie Delivered
Stay updated with Beaut.ie newsletters full of the latest happenings at Beaut.ie as well as great offers and things we think you might find interesting .