 2015 was quite the year for the fash-pack. We had collaborations, celebrity style (or lack thereof in some cases), coveted items that sold out, and the Kardashian takeover.
It was lot to take in but we had a chat at Beaut HQ and we've rounded up some of our most famous (and infamous) moments.
Balmaination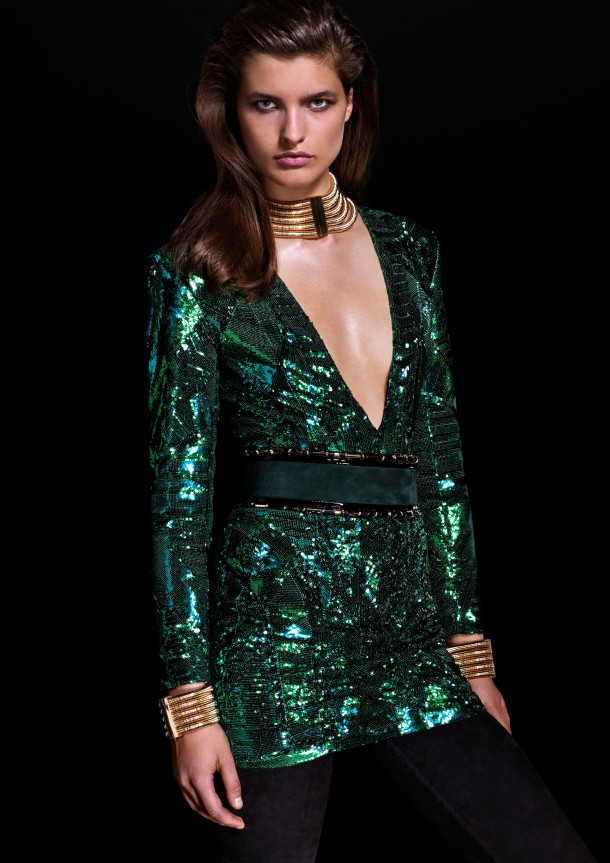 They've had many collaborations over the last decade but none with such fervour as Balmain. H&M ruled the month of November with its hottest collection to date.
The green sequin mini dress and embellished blazer adorned the bodies of Gigi and Kendall and the world went mad for it literally.
You can check out the pics from the Dublin launch here and if you want to observe the full shopping carnage, remember this elbow-fighting vid?
2. Beyoncé at the Met Ball
She might have kept the media line, and everyone else waiting for two hours while she donned the gown, but Beyoncé made some dramatic entrances this year. And the Met Gala was certainly one in that barely there dress.
Add to that the telling off of her stylist on the red carpet later in the year. Ouch.
You can check out more of the Met Gala red carpet moments below.
3. Amal Clooney's white gloves
Advertised
Her Awards season debut with the hubbie went well for Amal Clooney, and one of the most talked about fashion moments from this year: The White Gloves (they need to be in capitals I say).
The simple black dress (of course it was Dior) punctuated by those opera gloves made for an elegant and timeless style. We heart her.
4. Kendall and Kylie
The Jenners nearly overtook their older sibling Kim (we don't even need to mention Kim's Paper Magazine cover that broke the internet in 2014).
Kendall became a Victoria's Secret Angel as well as taking to the world's catwalks as a fully fledged super model. Kylie's lips were a hot topic of conversation as well as her over edited selfies. Still, we talked about them and we cannot deny their influence on fashion in 2015.
5. The Dress
Yes the world divided over the colour of a dress. Was it white or blue with a black panel? Or was that panelling grey? We weren't sure until we were all enlightened. I always thought it was blue to be honest.
There were just too many to include, but what were your favourite fashion moments from 2015?
Advertised