 We're not talking clothes, nor shoes. Vouchers neither. These fashion presents will delight all the fashionistas
Fashion lovers are probably the easiest people to buy for - to a point. As a teenager, my aunt would give me a clothes voucher. When it was Topshop, it was the best Christmas ever. Vouchers are the least personal presents, but sometimes the best, depending on who you're buying for. If my husband is reading this, I LOVE vouchers, and I hear the sale in Brown Thomas is fairly good in January...
If the fashion lover in your life likes presents they can hold, or if you're simply not the voucher type, I've found a few fashion presents that I would love to receive. I'd be cautious when it comes to buying clothes and shoes, though. For one thing, sizes = tricky. For another, just because you like something doesn't mean they will and even if you think it's their style, it might not be.
These presents are for the fashion lover without being actual fashion. Now go on and make your Carrie very happy this Christmas.
Fashion Print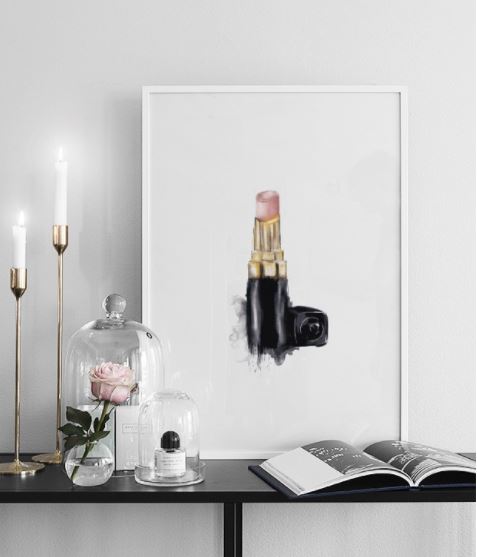 A really cool poster is a good present. The one above comes from Desenio, it costs 3.95 USD, but they deliver to Ireland. There are loads to choose from, of varying prices. Frames aren't included, unfortunately, but you can pick up a minimalist one like the one above in IKEA or Flying Tiger.
Fashion Book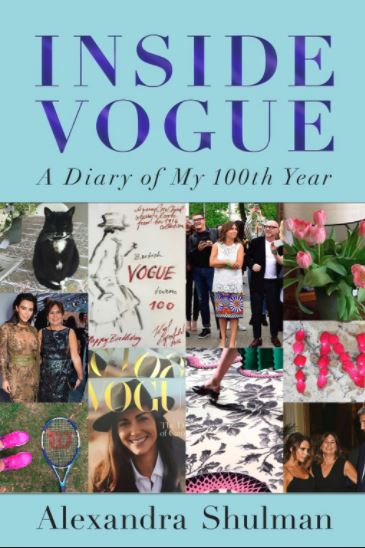 I got Alexa Chung's book IT for Christmas a few years ago and read it in one sitting beside the fire eating mince pies and drinking Champagne. How great does that sound? A fashion book is a great present for a fashion lover, even if she or he doesn't really read. Former Vogue Editor-in-Chief Alexandra Shulman's Inside Vogue promises to have lots of insider info - you can get it in Easons for €23.80. I love the fashion book section in Hodges Figgis, too, and Urban Outfitters always has a good selection of quirky books on style.
Some Karl Lagerfeld stuff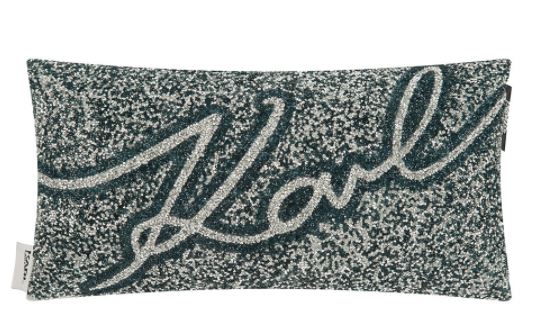 So Chanel head-honcho Karl Lagerfeld has a home living collection. Who knew? This Karl kushion (had to) is on sale at the moment for €31 on Amara.com. Any fashion fan who gets this will get a huge kick out of it.
A REAL Designer Handbag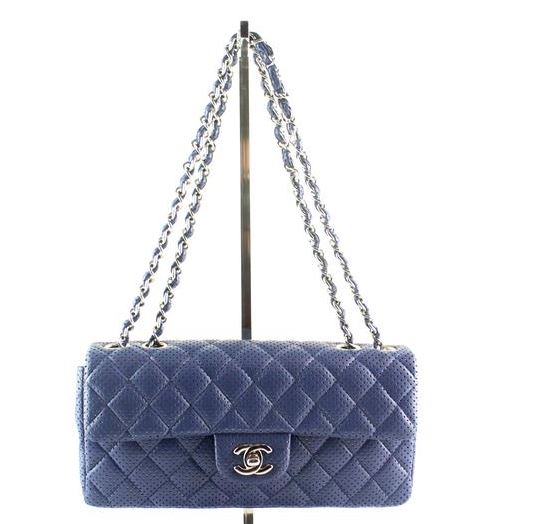 Any true fashion lover would love a designer bag, and that's a fact, and if you want to give THE best fashion present ever, you can, without totally breaking the bank. Designer Exchange sells 'pre-loved' bags (in tip-top condition) and offers an instalment payment system where you can pay off the bag over a period of 12 weeks. We spoke with Designer Exchange on Facebook Live earlier this year. Watch the video for the full scoop on how it all works.
https://www.facebook.com/1beaut.ie/videos/10154976272736925/
Advertised
Luxury Pyjamas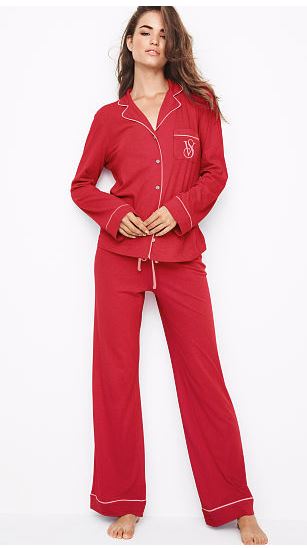 Victoria's Secrets opened its Irish store on Grafton Street earlier this month, and it has been thronged ever since. But you don't have to physically battle with teenagers buying their first sets of fancy undies; this lovely pyjama set is available online for €52.33. I got a gorgeous set from Boohoo.com last year, too.
Luxury Bathrobe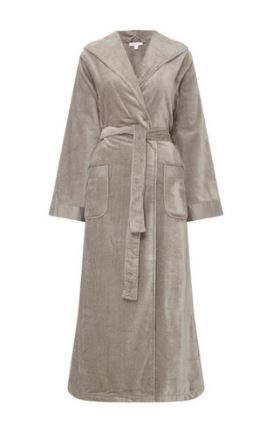 On that note, no one will reject a big, comfy, velvet bathrobe, no one. This is from Brown Thomas's Marvel Room. It's from The White Company, and it costs €83. And it has a hood! I'll be getting it with my BTs voucher.
Jewellery
Jewellery presents are hard - usually. There are very cool Irish designers out there that have very cool designs that anyone who knows style will appreciate. Our picks below.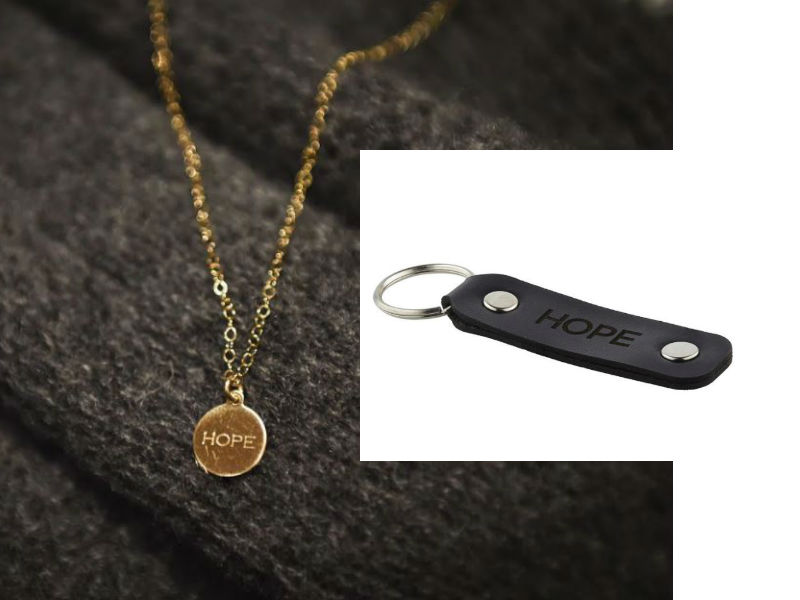 I've been buying birthday presents for friends here for years. For Christmas, MoMuse has released something very special, the 'Hope' necklace (€65) and keyring (€25). 100% of the proceeds generated by either piece will be donated to Pieta House.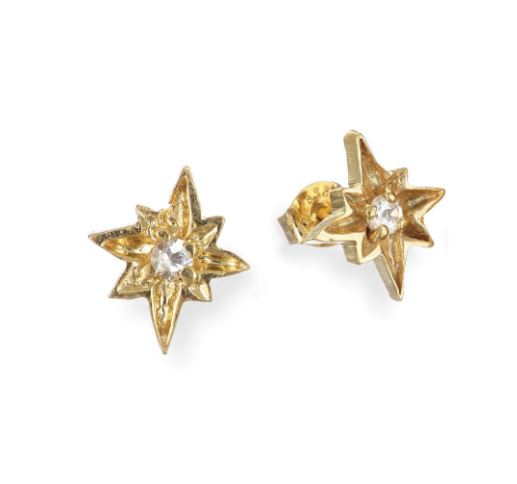 Chupi is better known for her rings and necklaces, but we adore these 'I'd Be Lost Without You' stud earrings (€199).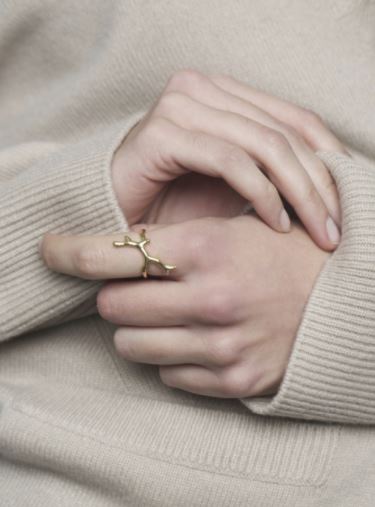 Juvi Designs has a gorgeous range of rings (amongst other pieces) that are both stylish and simple. The coral ting above costs €85.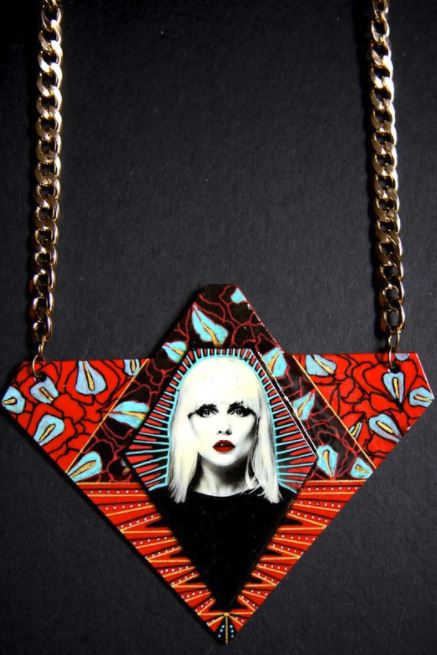 Advertised
For the daring fashionista, there's Kiki Na Art. Artist Ciara Pham creates bold necklaces and earring drawing inspiration from pop culture and social issues. If you haven't heard of her already, check her out.