 Christmas is just around the corner and if, like me, you're looking for some last-minute gift ideas, we have plenty of fab suggestions for you. And best of all, they're all Irish Gift Ideas! All of these companies are Irish and offer what we believe to be something a little unique that will truly make fantastic presents for that special person in your life. Whether it's a friend, a sister, your mam or work bestie – these presents are sure to put a smile on their face!
1. The Wellness Circle Gift Sets
The perfect treat for someone in need of a little self-care. These beautifully curated "Wellness Gift Boxes" are filled with fantastic Irish products to help keep self-care rituals in check daily. Each box contains inspirational words and self-care tips. All Irish products are sustainably made with love and full of natural nourishment.
Me-Time Gift Box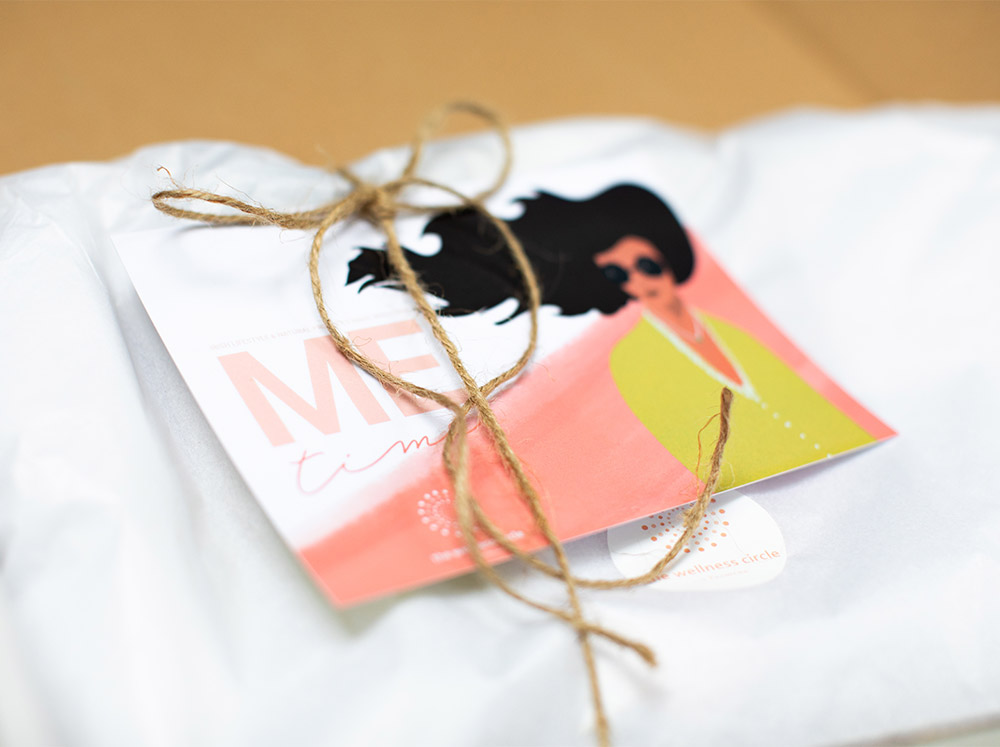 Brookfield Farm Pure Bees Wax Dipped Candles
(6-hour Dinner Candles X 2)
Dublin Herbalists naturally scented Bath Bombs X 2
The Nature of Things Essential Oil – Orange 12ML
Mungo Murphy's Nourishing Seaweed Mask – 20g
Pure Irish Linen Lavender Eye Mask
Dr. Coys Chocolate Bar
Mella's Irish Fudge Bar
Baressential Soap – Lavender
Dublin Herbalists Nourishing Lip Balm
The Nature of Things Sweet Almond Oil – 100ml
Self-care daily Inspiration cards/Irish Designer Card – Treetop Studio
Unwind Gift Box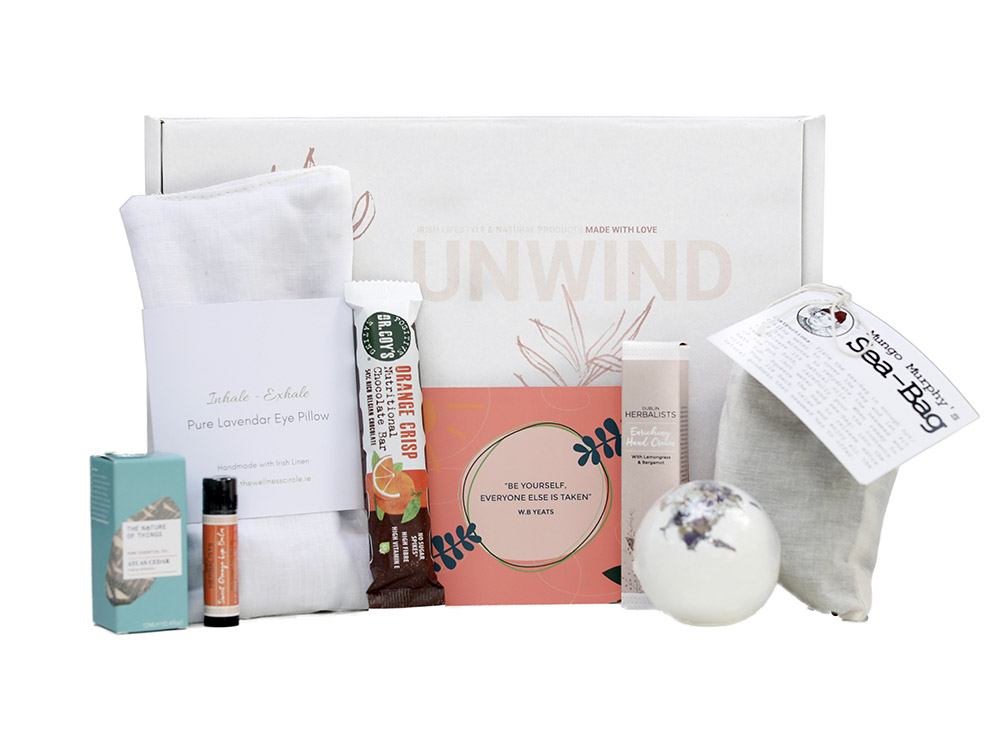 Seaweed Bath Bag – Mungo Murphy's Seaweed
Bath Bomb – The Dublin Herbalists
Lemongrass Hand Cream (Dublin Herbalists) FOR HER
Bare Essential Cedarwood Soap (FOR HIM- replaces Hand Cream)
Dr. Coys Chocolate Bar
Essential Oil – Atlas Cedar- 12ml The Nature of Things
Self-care Daily Inspiration Cards/Irish Designer Card – Treetop Studio
Pure Irish Linen Lavender Eye Bag
Sweet Orange Lip Balm – The Dublin Herbalist
2. The Handmade Soap Company
The Handmade Soap Company has a gorgeous range of products and gift sets on offer including their fab 'Because You're Amazing' set. The Meath-based company has recently just launched 'Anam', their most sustainable range to date. It features lifelong, ornate hand lotion and hand wash glass bottles along with the world's first compostable refill pouches.
Because You're Amazing
Full of essential oils, and made from the finest natural ingredients, the Because You're Amazing gift set brings the gorgeous scent of lemongrass and cedarwood to your shower routine.
Winter Gift Set
Bring the wilds of winter indoors with natural botanical extracts of wild and warming winter spices. This limited edition seasonal candle and diffuser has a heart of sweet Cinnamon and Clove and a base of Nutmeg rounded off with refreshing top notes of wild Scotch Pine Needles.
4. LanaiBLO Hairdryer
Give the gift of gorgeous hair this Christmas! Irish brand LanaiBLO pride themselves on their powerful and innovative LanaiBLO dryer. You may recognise their pink and white dryers from Love Island earlier this year. Not just focusing on style, the LanaiBLO is full of substance. Its innovative technology, lightweight and compact design results in a salon-quality blow-dry without the risk of hand fatigue making it easy to use for both expert and novice.
Advertised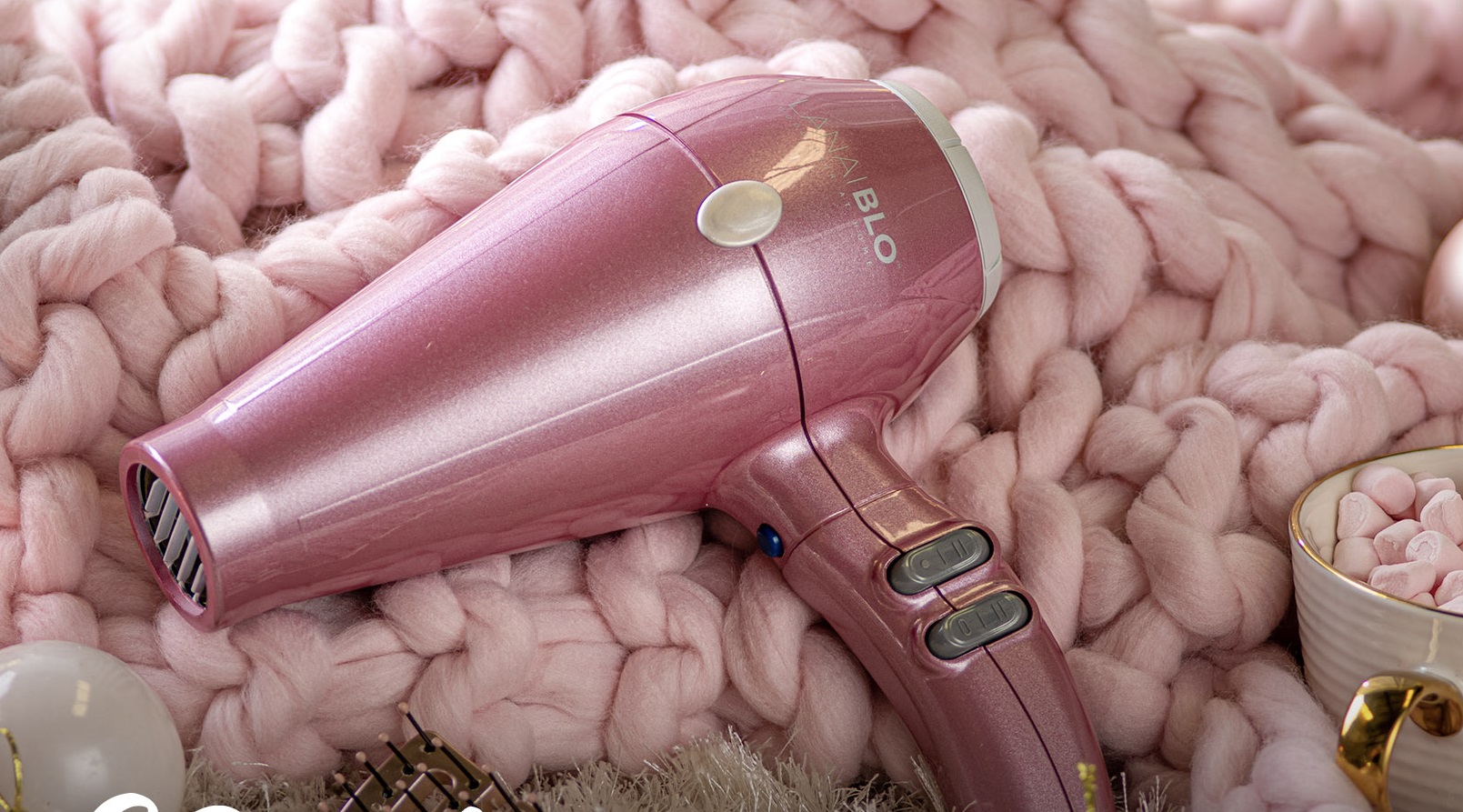 As well as being an absolutely fantastic dryer, you can get them personalised which is just such a fun idea for a Christmas present!
LanaiBLO's unique personalisation has proven to be a popular option for their customers down through the years and now when choosing your personalisation, you will be able to choose the option of pink personalisation on their popular White, Pink, Black and Electric Candy Units.
5. We Make Good
This Irish social enterprise offers a range of homeware, accessories, beauty products and toys — bringing together emerging designers and makers who face social challenges or come from disadvantaged backgrounds.
Card Holder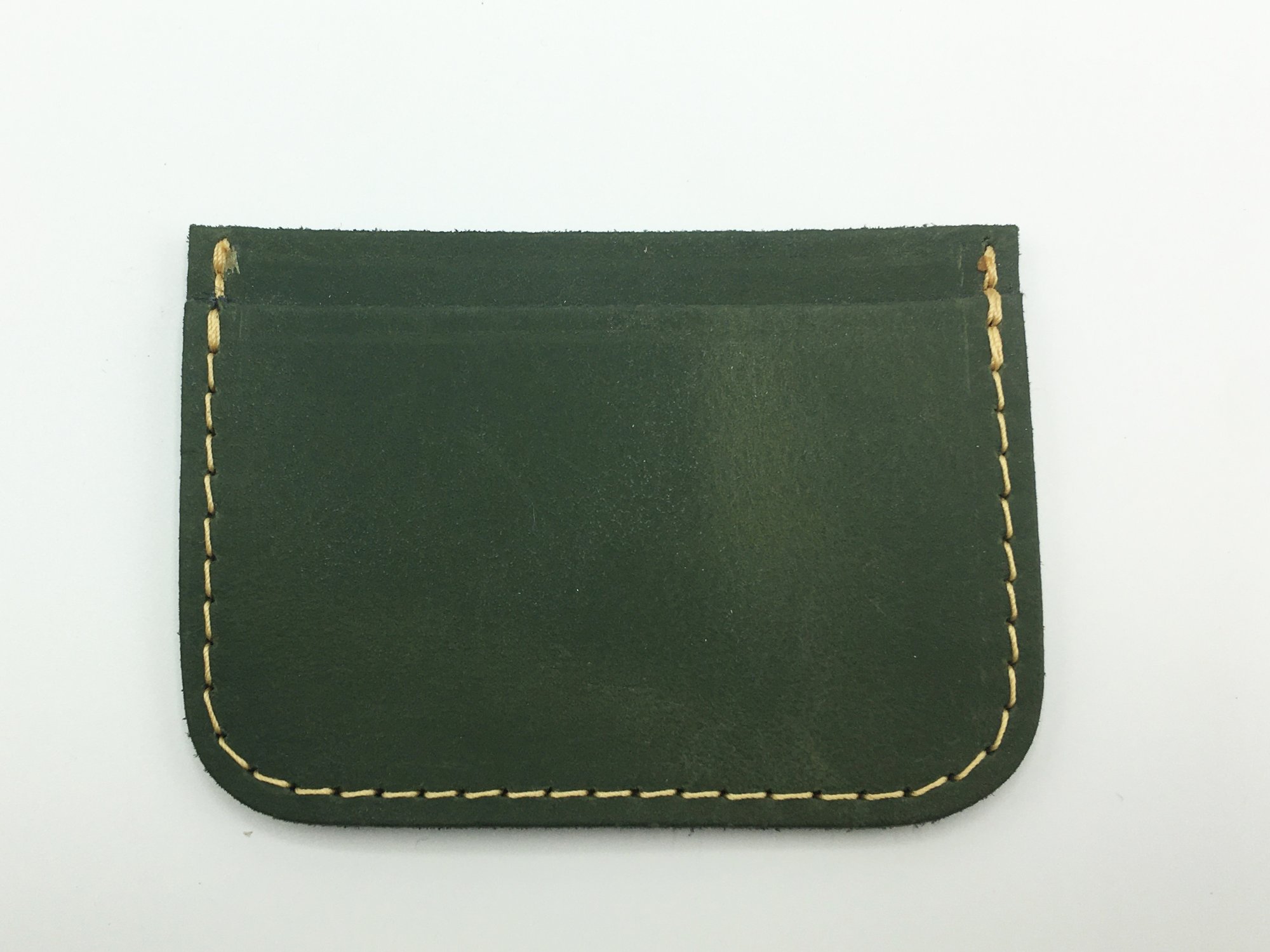 Take a look at their website for the full range, for everything from furniture, to pottery, to kids toys.
6. Bean Delivered
The perfect present for the coffee lover in your life! All Irish, all local, there's nothing we don't love about Bean Delivered. Their Gift Box is fab:
Bean Delivered Gift Box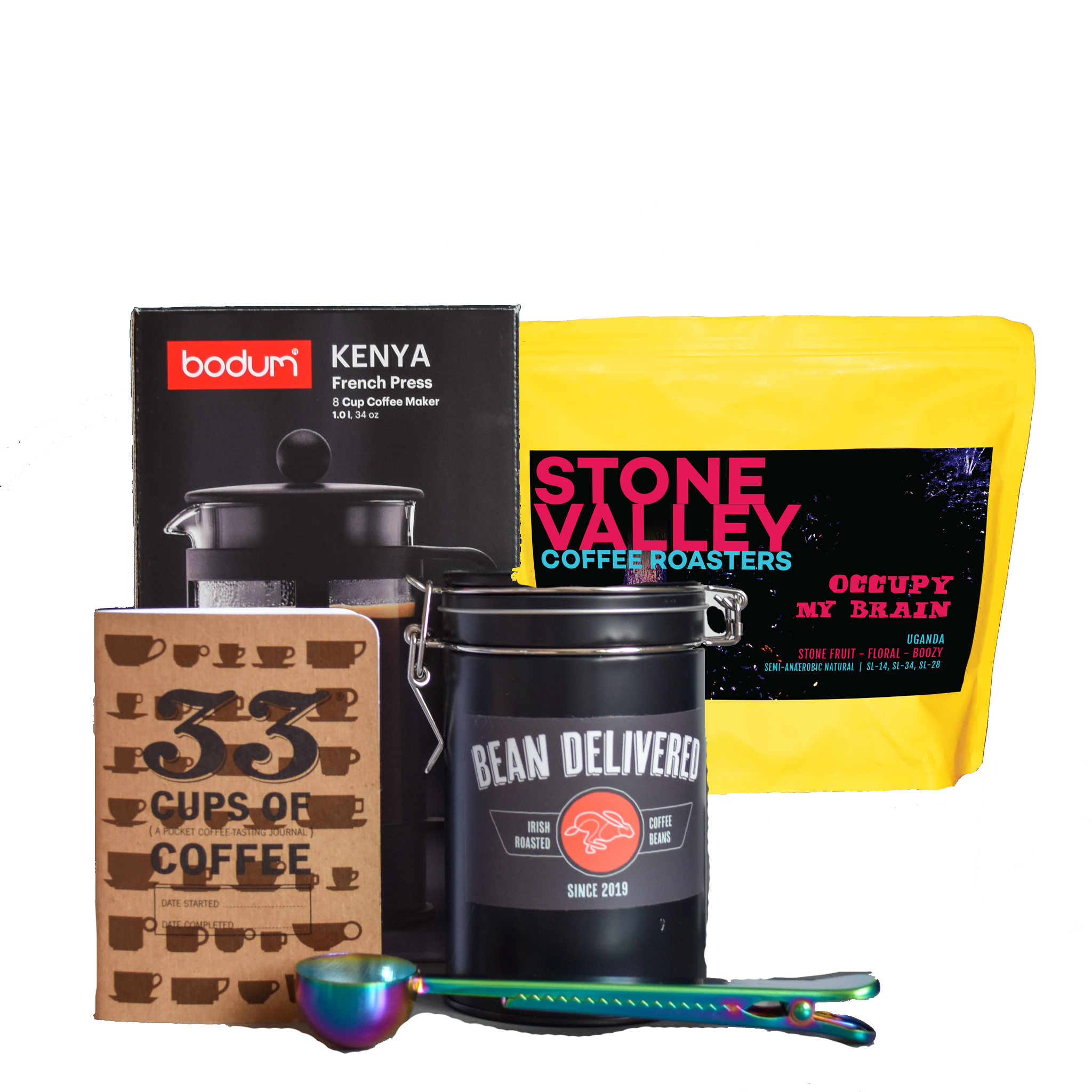 What's inside:
Brewer of choice
This month's featured roast
Coffee tasting notebook
Coffee measuring spoon
Bean Delivered tin.
Option to add in a Bean Delivered 8oz Keep Cup.
It's so important to shop local where you can and to shop Irish this Christmas. We really hope you found this useful and you got inspiration for that perfect gift. Happy shopping!
Want more stories like this?
Christmas Gift Guide 2020: Top 10 Beauty Buys
5 Beauty Calendars to grab before they sell out 
Skincare Fact or Fiction: Is washing you face in the shower bad for your skin?
Advertised