 Nineties makeup is reappearing everywhere. We might remember it as flat, matte and brown, but there is a way to take some of the better aspects of nineties makeup and reinvigorate them. To keep it modern, I'm leaving wispy brows and muddy pearlescent lipstick back in the nineties where they belong.
There is no skin tone, however, on which neutrals don't work - so there's something in this look for everyone. Since nineties makeup is our insipration, everything on the face needs to be in keeping with that brown, tonal feel .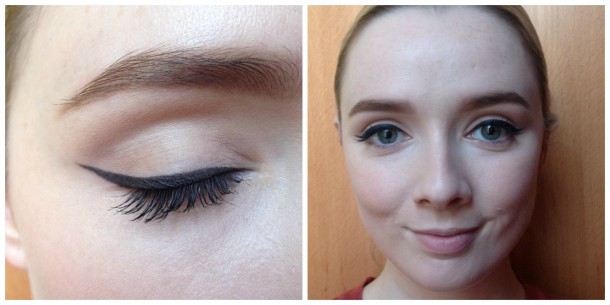 Step One:
Staying true to that 90's feel, I've gone for a matte foundation with medium to full coverage. I'm using Mac's Studio Fix Fluid - it's what you might call a modern matte; it's matte but has some light reflection and doesn't leave the skin with a dead or flat finish.
I've applied this with fingers because this method works well with this formulation. Depending on what you're using, you may need to use a fluffy brush.
I've also done my eyebrows as I usually would - I recommend that you do the same. For the most part, brows were thin and, frankly, weird looking in the nineties. We don't want to recreate that look. Keep it modern with a big soft brow. But of course, you should do whatever feels best for you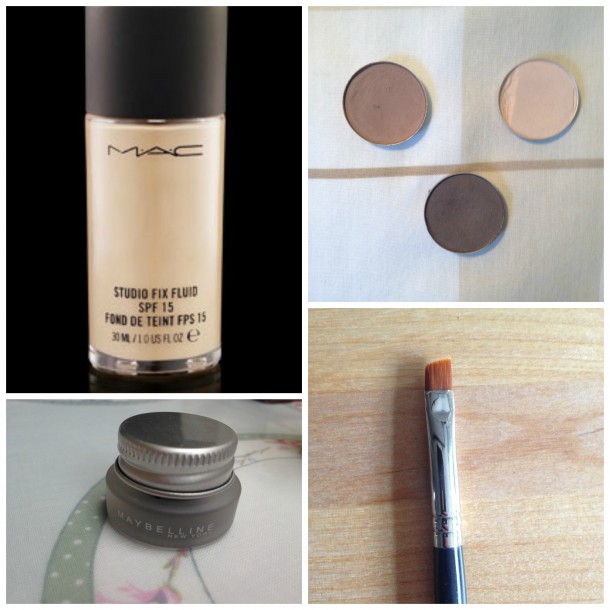 Apply some matte taupe shadow all over the eyelid with a flat brush. I'm using Mac's Brulé.
Grab a pencil or gel eyeliner (whichever you find easier to work with) and create a straight cat-eye flick. This bit can be challanging - just remember that we don't want a dramatically curved flick. Wing this out quite dramatically. I'm using Maybelline's gel liner on an angled brush. Remember to keep some cotton buds on hand to correct any wobbles!
Apply mascara.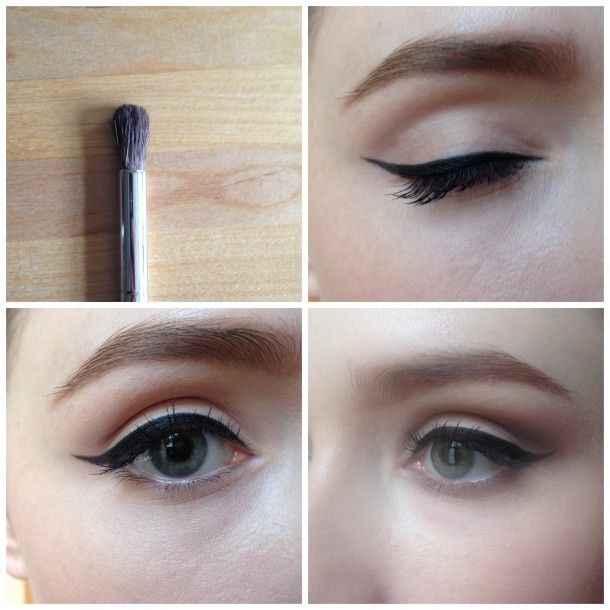 Step Two
This might seem a bit like backwards eye makeup - we're applying liner and mascara before blending in any eyeshadow, but there is a reason for it. The shape of the eye makeup will be totally dependent on your liner. It is easier to use shadow for sculpting after you've completed the overall shape of the eye makeup. You won't go wrong this way.
So, keeping this in mind, take a mid-brown matte shadow - I'm using Mac's Wedge - on a fluffy blending brush and run it softly through the socket line - stop when you reach your liner.
On the same fluffy brush, blend a dark brown - again matte - eyeshadow on top of the Wedge. I'm using Mac's Concrete. Focus this shadow along the outer part of the eye - you're still placing it in the crease, but most of it should go on the end where your flick is. Blend carefully to get rid of any harsh lines.
Take this brown shadow along the lower lashline.
Advertised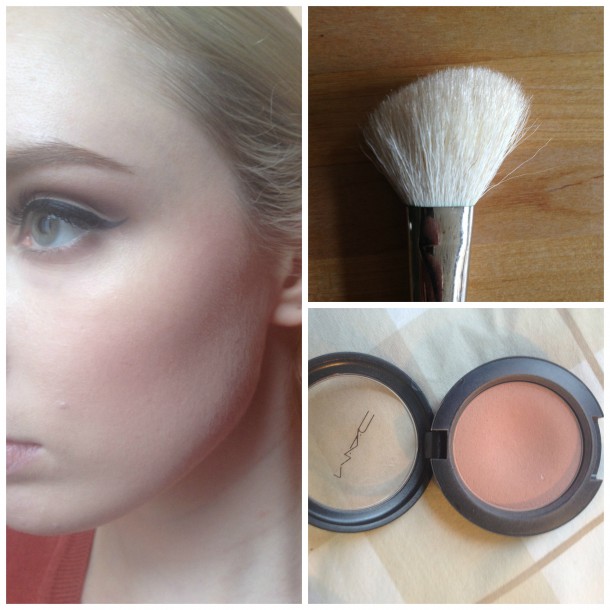 Step Three
We're going back to the skin now, so take this opportunity to conceal any blemishes. I'm using Nars radiant creamy concealer under my eyes to brighten my face.
Nineties makeup favoured contouring - often instead of blush! So I'm using Mac's blush in tenderling. It is a browny peach which is perfect for nineties looks and works well for contouring pale skin.
Using a fluffy, angled cheek brush, sweep your contour colour from the ear, along the cheekbone (Have a poke with your thumb if you're having trouble finding it!) down toward the mouth. Stop halfway along though, or you'll risk the skin having a slightly muddy look.
The general idea with contouring is that if you can see lines of colour when you look at your face head-on in the mirror, then you've taken it too far down toward the mouth. Don't worry - just take some concealer on a soft blending brush and buff away the excess.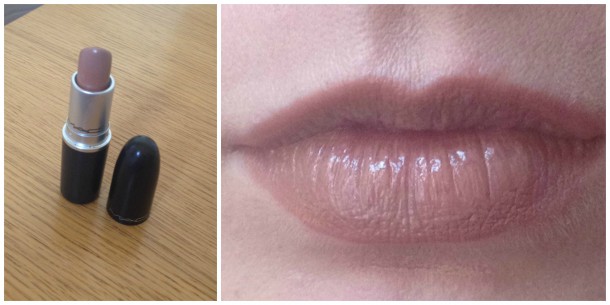 Step Four
If this were the nineties, I'd have whipped out a brown lip liner before you could say 'overdrawn'. Thankfully though, it's not - to keep the lip modern and casual, forget the liner. Just apply a nude-brown lipstick either with a lip brush or directly from the bullet.
A carefully lined lip would make the makeup heavy - the eyes are already quite sculpted. So I'm using Mac's Cremesheen lipstick in Call my Bluff for an authentic, but not overbearing, nineties lip.
And here's the finished look!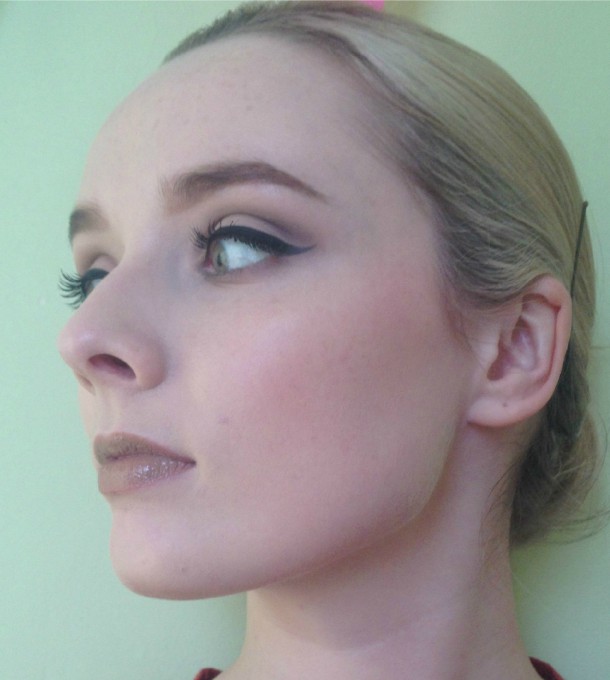 Can you see yourself reincarnating nineties makeup? Or do you think that some things are better left in the past?
Advertised