 Adele's style has changed since she first broke through, as it would; she's only 28.
I remember when Chasing Pavements was released: the look was side-fringe, "natural" makeup and casual clothes. Fast forward to "Hello" and, well, there's the Adele we know.

Adele has created an image that suits her personality and her sound. It's glamorous and showstopping: big hair, sparkly stage-gowns and, of course, there's that famous moxy.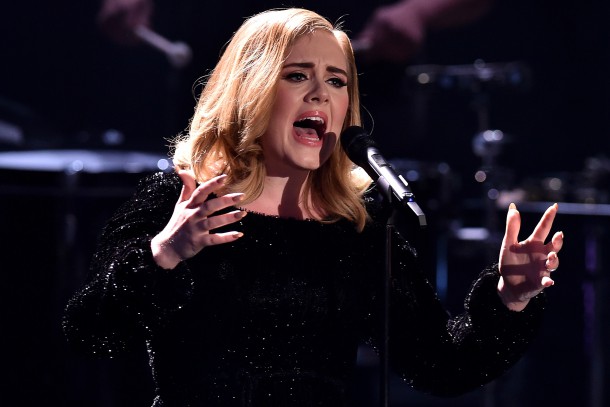 Advertised
It's hardly surprising that she steps out of the sparkles and puts down the eyeliner from time to time, but still, when she posted a pic of her fresh-faced and relaxed (with the pensive look and glass of wine to prove it), the internet took note.
There she is, a twenty-something-year-old superstar having a bit of a break and allowing herself to be photographed sans slap. Because we all deserve a break, we don't need to face the world with a full face of makeup; it's ok to be yourself.
Now, I don't know if Adele deliberately meant to send that message. She was probably just thinking it's a nice snap of her having some downtime, but unlike other celebs in and around her age and their social media accounts, it doesn't look staged. It's real.
Advertised
Adele doesn't claim to be a role-model, she doesn't even want to be, but if more people followed her lead rather than the most likely fabricated social media lives of the you-know-you-ians, we might live in a more relaxed, "real" world.