 I first dabbled with dip dye in the winter of 2010, when the only people rocking it were Rachel Bilson and Drew Barrymore. I'd heard about the balayage technique, but after a disastrous run-in with bleach as a teen I was afraid of highlights and thought I'd be better off boring brown. Not my own shade of brown either, mind. I've been dyeing over my nondescript mousey colour with medium brunette semis since I was 15.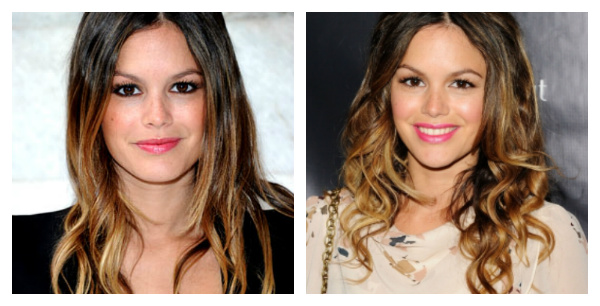 However I coveted Bilson's half brown, half caramel locks and so went to Style Club clutching these photos.
Unfortunately for me, as the technique wasn't as popular then, it wasn't done very well - too high on my head, and as the ends of my hair were saturated with lots of dark semis, the colour didn't lift past ginger. Ick. I stuck with it for three months before going back to brown.
However then the trend really took off and I was well jeal of everybody's bleached (and then coloured when rainbow hair came in) locks. Still, once bitten, I was afraid to hit the bleach bottle again.
I finally worked up the courage after seeing pics of Kate Beckinsale's gruaig and trotted back to style club with strict instructions that I wanted THIN strands of blonde. It worked but was super subtle, so next time I built on this. The problem is though, I actually have to have American tailoring to keep up my brunette habit - a dark semi on the roots and bleach painted on the ends.
Advertised
It took three visits to the salon for the colour to lift noticeably. Had I not been so nervous I could have totally done the bleaching myself with a Garnier multi-lights kit (pssst L'Oreal have an ombre specific kit coming out in September that I will be all over).
Nowadays I use John Frieda violet shampoo and Go Lighter spray to keep my tips looking tip top, but I'm finally happy with my ombre effect hair which is light at the ends and dark at the top with a subtle graduation. I can also put a temporary bright colour on the ends if I wish that looks good cos of the light base.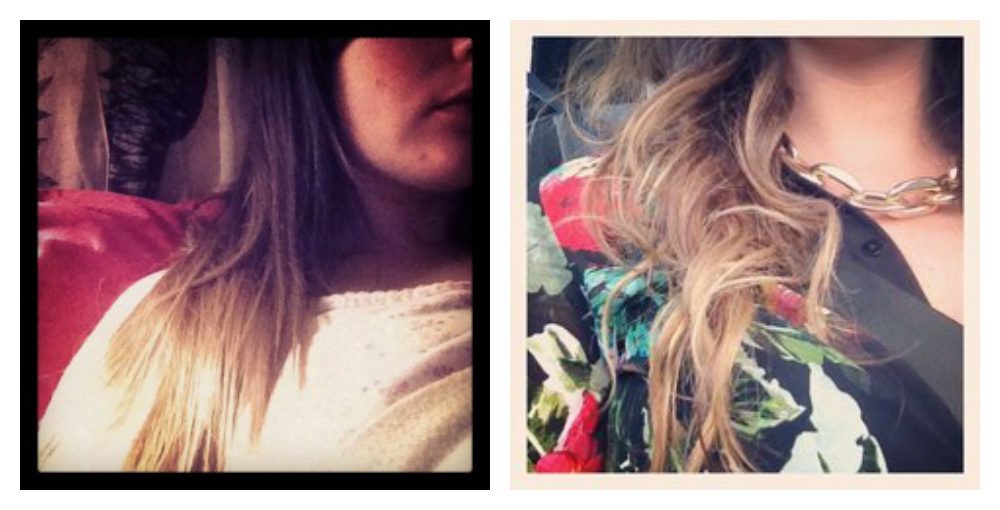 L: After using the John Frieda Go Lighter Spray; R: now, having used violet shampoo.
It doesn't look like a trend that's going to disappear soon, and that can only be good for the wallet with little or no upkeep and regrowth. It's easier to go from highlights to ombre than it is vice versa, so if you want to save the pennies consider having your roots darkened to about the ear - though it depends on your face shape.
Have a look at Lynnie's gorgeous  pink dip dye for more inspiration.
Advertised
What do you think about ombre? A do or a don't?