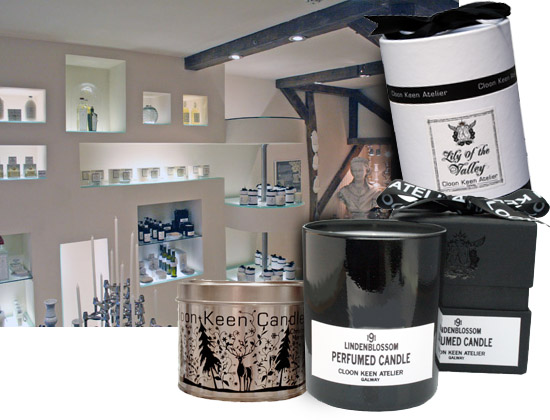 I'm currently burning a gorgeous scented candle from Galway's Cloon Keen Atelier, very generously gifted to me by the shop's owner, Maggie, when we were over for our Galway book signing a couple of weeks ago. I've had candles from the shop before and have always been impressed by the packaging, the scents and the burn-time.
But the thing that's possibly most impressive about Cloon Keen's offerings is how affordable they are for the quality. As nice as those many times the price, their spa collection candles cost just €17.95, are really generously-sized and burn for 40-50 hours. Each comes in a white, ribbon-trimmed circular box, and they make just THE perfect present.  You can ramp it up a little more with the Atelier collection, larger again at €24.95.
Advertised
We've written about the company's lovely Linden Blossom collection before as well and they also do a line of gourmet tinned candles for €14.95. The three christmassy offerings in metallic wrappings, Christmas Morning, Christmas Pomander and Christmas Tree, proved too much for me and my browsing, were swiftly added to my cart and are hopefully winging their way eastwards as I type. Yay!