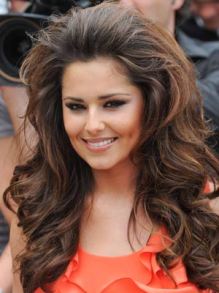 Cheryl's new "breaking America" hair 2011: just swept off her face this time
Melanie Griffith in Working Girl, that old Eighties classic, had to have been one of the inspirations for Cheryl's latest do.  But when I saw all the fuss about the Big Hair and the outcry about her new "bouffant" style I was genuinely puzzled.
Cheryl has ALWAYS had big hair.  She loves it and she's famous for it.  She's a girl who will always be a Wag at heart: hair extensions, backcombing, spray tanning and false eyelashes all must be in place or she won't even leave the house.  And nor would you if you had a zillion paparazzi following your every move, only dying to sell a picture of you to end up in a 'Hoop of Hell'  or a 'Circle of Shame' in some magazine.
This swept off her face in 'Alexis Carrington Dynasty stylee' is slightly new though, I will concur and probably doesn't suit her as well as some of her other looks.  But there are only so many things a glamour girl can do with her hair.  And she's done them all.
It's not a new trend - it's always been around.  Shake a tree in Hollywood and you'll see some really big hair come falling out - Beyonce, Jlo, Mariah Carey - this is their town and they're the queens of teased hair.
Advertised
Cheryl's huge hair: already well established in 2009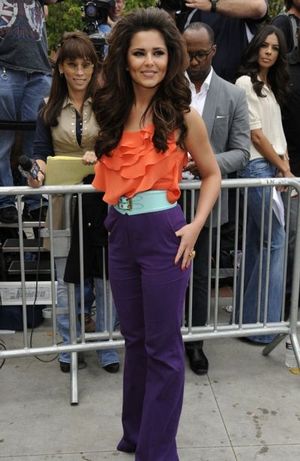 The horrid outfit
Advertised