 Salon chemical peels are genuinely effective - but they're also costly and time-consuming. Jennifer Rock aka The Skin Nerd gives us the low-down on the best at-home peel kits to do at home.
Chemical peels have long been the grand dame of in-salon treatments for instant freshness, and they absolutely deserve it. Having larger amount of acids like glycolic acid, lactic acid and salicylic acid applied to the skin by a professional kicks the skin up the bum. It tells it to get to work at getting rid of dead skin cells pronto. Chemical peels are incredibly effective when it comes to pigmentation, acne, fine lines and dullness.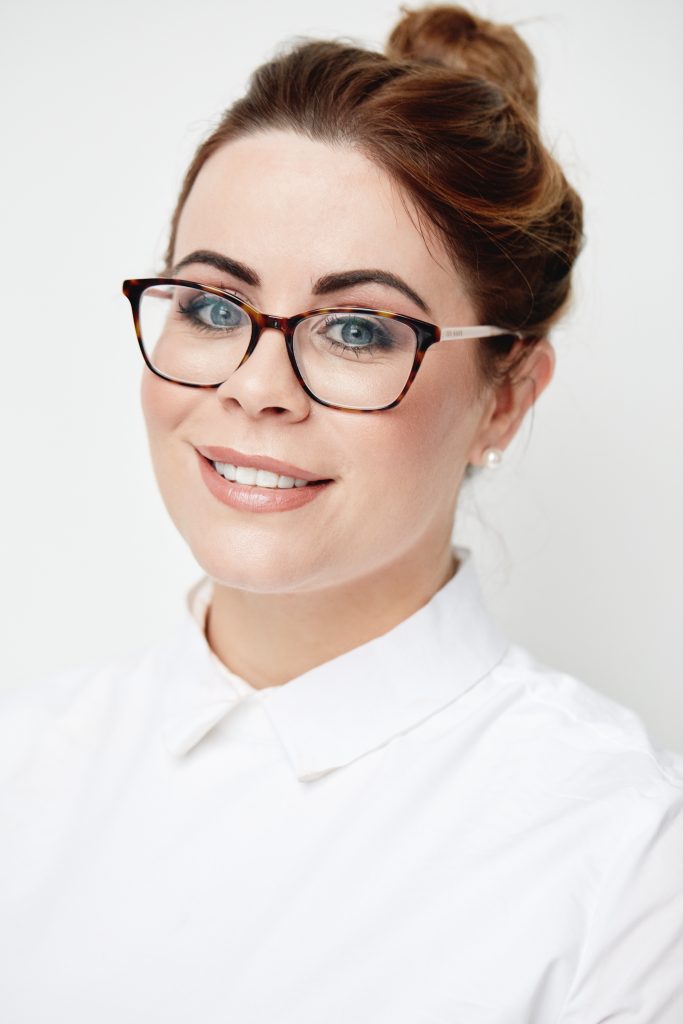 But let's be real – many of us don't have the time or money to be having regular peels done professionally. This is where at-home peel kits come in. They allow us to do a deep chemical exfoliation without even leaving the house. Best. Invention. Ever. Chemical exfoliation is much healthier for the skin compared to mechanical exfoliation (your scrubs and facial brushes), in my opinion. Mechanical exfoliation can cause microtears across the surface of the skin that accumulates over time. Chemical exfoliants such as AHAs penetrate into the skin to cause dead skin cells to shed off themselves rather than scraping them off the top of the skin.
Note that high-strength acid products aren't for those with sensitive skin and that all skin is individual to the wearer. So, for best results from any at-home peel kit, have a thorough consultation with a professional who can tell you whether an at-home peel kit full of glycolic acid, lactic acid, salicylic acid or a blend of them will be best for you. Consult is key when it comes to high amounts of acids, in my opinion, and you should be under professional guidance if you are using them.
Here are a few of my favourites of the super strong intensive at-home peels.
Murad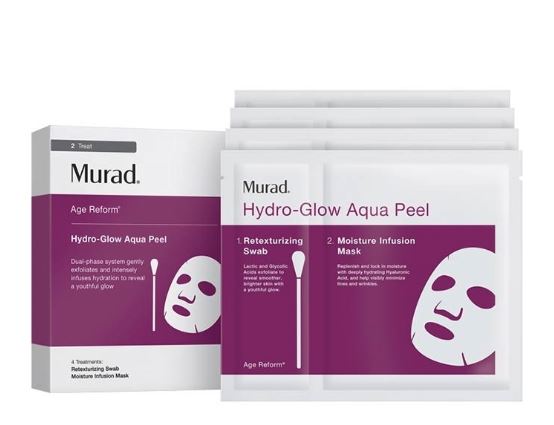 Hydro-Glow Aqua Peel (4 pack €50)
I adore this as it is a two-step system. First, you apply the lactic and glycolic acid solution that the oversized cotton bud is soaked with and then you pop on the Moisture Infusion Mask that comes with it. Lactic acid is the most hydrating of the alpha-hydroxy acids and combined with the hyaluronic acid and niacinamide in the mask; your skin will be plumper than a marshmallow the day after. I always get compliments on how fresh I look the day after using this.
Neostrata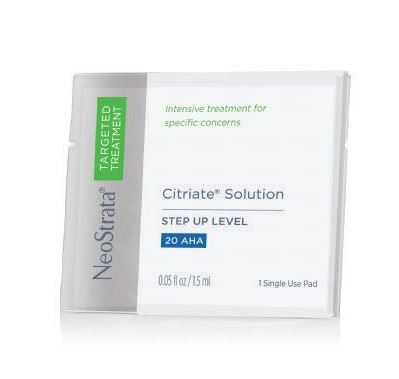 Advertised
Glycolic Treatment Peel Kits (4 pack €58)
 Neostrata's Glycolic Treatment Peel Kits not only contains glycolic peel pads but mini cleansers and minis of their Bionic Face Cream too. The peel pads are a whopping 20% glycolic acid, so they're great for a mature skin or someone concerned with pigmentation and sun damage. The Bionic Face Cream works to soothe the skin after such a high amount of glycolic acid, so it's a fabulous package altogether!
REN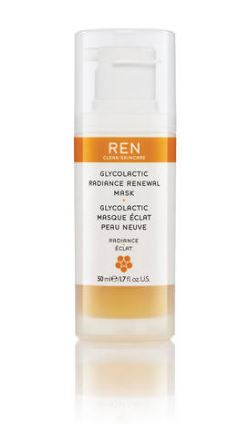 Glycolactic Radiance Renewal Mask (€35)
 REN's at-home peel mask derives its acids from fruits; glycolic acid from pineapple; lactic acid from passion fruit; and papain (an exfoliating enzyme) from papaya. It's like a peel smoothie for your face. Unlike the others, it comes in a liquid-foam mask form so you apply it as you would any other traditional mask, leave it on for ten minutes and then rinse it off. One pump is all you need, so it does have lasting power as you only need to use it once or twice a week.
Murad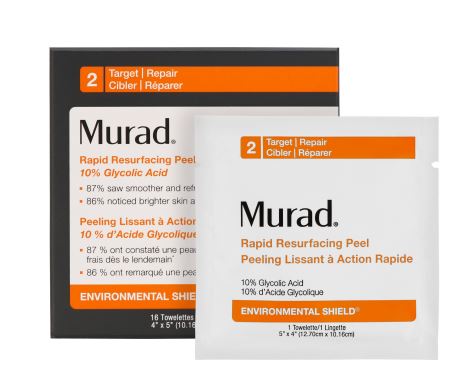 Environmental Shield Rapid Resurfacing Peel (16 wipes, €36.40)
I know, I know… Murad again, Jenn?! There simply aren't that many products like this out there that can trigger a change in the skin and Murad's at-home peels are strong and actually do different things, so bear with me. The Rapid Resurfacing Peel has 10% glycolic acid alongside vitamin C. Vitamin C is the game-changer in this as ascorbic acid (AKA pure vitamin C) is a potent pigment fighter so will boost your glow like little else can. It's recommended that you use them twice or three times a week, but you could just use them pre-night out so that your makeup sits well over your beautiful canvas.
If you're looking for an extra boost to your skincare routine, these guys are for you, but do make sure you use them with caution. Acids are absolutely safe to use, but over-use can spell disaster as they can strip your skin of its protective barrier. Without that barrier, your skin is much more susceptible to the elements, can become dehydrated easily and you may see redness and roughness.
Also, please avoid buying professional-grade peel products or peel products from unknown brands online. You are not trained to handle that much acid and look after the skin properly when it comes to the former, and you have no idea what is in the latter!
Advertised
P.S. Be extra, extra vigilant with your SPF when using acids as they make your skin more sensitive to UV rays!
Jennifer Rock aka The Skin Nerd is a skincare guru with a skin consultation service that everyone needs to check out. Follow Jennifer on Facebook, Twitter and Instagram.