 No matter what your skin type is, finding the right skincare can be a challenge. We this these three are the best cleansers for oily skin
I know from experience that for people with oily skin it can be a real pain in the ass to keep it under control. The reality of getting your skin to behave itself and find balance is finding the right skin care routine for you. But this can be difficult when there are so many products on the market that all advertise "for oily skin". But rest assured your trusty beauty information site has got you covered. When it comes to cleansers, we have tried and tested them all and with that in mind here are our top three favourite cleansers for oily skin to beat the oil once and for all.

This salicylic acid based facial wash is perfect for oily skin as it balances the oils in your skin throughout the day to minimise oil production. It also leaves your skin feeling fresh and clean. Although the price tag seems to be a lot, the container is huge and will last you about six months, so you get excellent value for money.
Advertised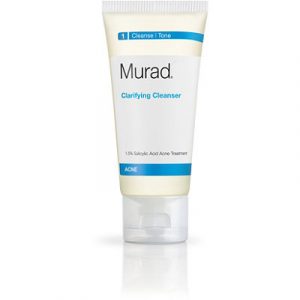 Murad has grown from strength to strength as it has been designed by a doctor who specialises in skin. The products speak for themselves and come in ranges for specialised skin issues. The clarifying cleanser leaves your skin squeaky clean and oil-free and is perfect for those on the normal to oily side of things.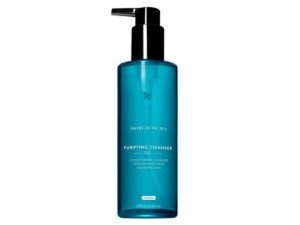 Advertised
This gel-based cleanser is an oil-free formula designed to help with the PH balance in your skin. Again, designed by skin specialists, the products are exceptional. This one leaves your skin feeling fresh and clean and ready for an oil-free day.
When it comes to your skincare, scrimping should not be an option, especially when you suffer from excess oiliness or dryness. Stay tuned for cleansing products for dry skin coming up soon.