 There are lots of things that we love about Space NK and this is just another one of them.
Now, I was never a huge fan of aromatherapy oils. I used to think they were for use in massages or for throwing into baths and never had much time for them.
But the lure of the Aromatherapy Associates scents sent me investigating and now I'm hooked. I always have a few bottles, for various effects, on the go. I apply some before stepping into the shower (there are blends to revive and to relax) and they're not just for the bathroom either. I keep Aromatherapy Associates' Deep Relax by my bedside and apply it to pulse points before going to sleep, and the brand's zingy Muscle DeStress bath oil is brilliant for sore muscles and tired limbs.
And the mini bottles are a great introduction to the range and as usual the Christmas collections are pretty irresistible, with well made gift-ready boxes and a good mix of prices.
Here are our fave pressie ideas (for us, as well as other people!)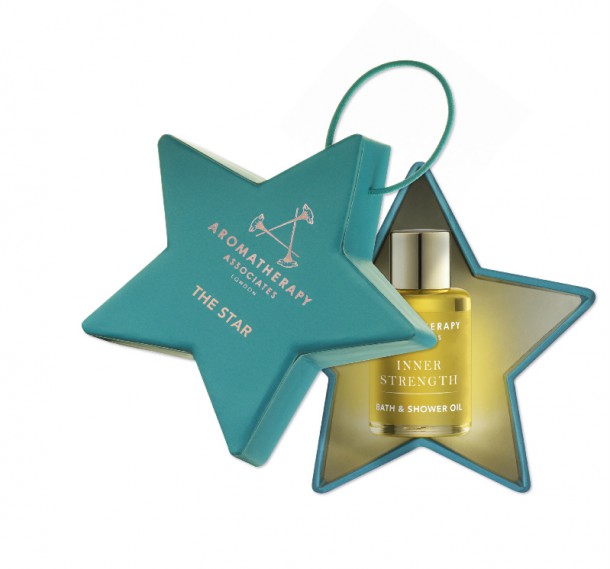 A cute little stocking filler, the Star contains a 7.5ml bottle of Inner Strength Bath & Shower Oil, which was created when AA co-founder Geraldine Howard went through treatment for cancer. It contains a therapeutic blend of clary sage, frankincense and cardamom, to encourage a sense of calm. Plus 10% of proceeds are donated to the charity Defence Against Cancer.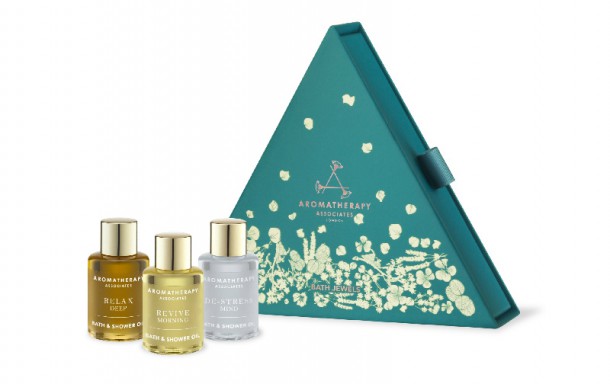 A trio of 7.5ml hero Bath & Shower Oil blends. There's Deep Relax to encourage a good night's sleep, De-Stress Mind to bring clarity to a buzzing brain and the Revive Morning to help you get kick started in the morning.
Advertised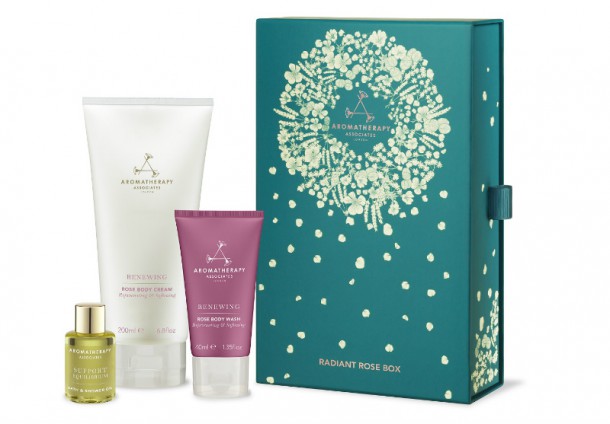 The Aromatherapy Associates range also features skincare (face and body) and this set is a nice introduction to the lovely body products. It contains a Support Equilibrium Bath & Shower Oil (7.5ml), Renewing Rose Body Wash (40ml) and the gorgeous Renewing Rose Body Cream (200ml) which enhances skin tone.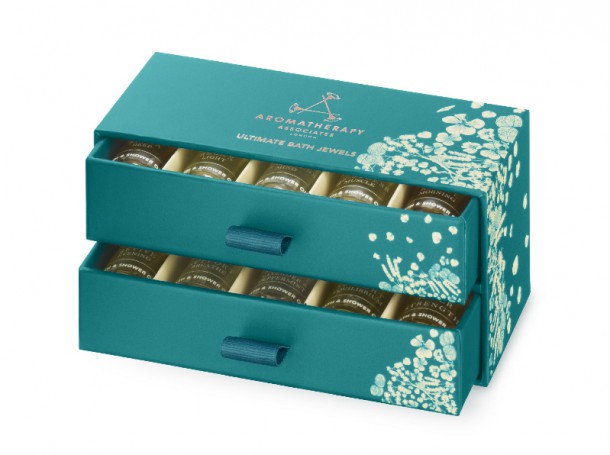 Ultimate Bath Jewels (€63.50)
Now this baby is on my Christmas list. For the first time, the complete collection of ten Bath & Shower Oils is available in one set. The 7.5ml bottles last quite a while (if you get hooked, you can buy big 55ml versions of your favourites) and this contains everything from Deep Relax to Support Breath (great for colds).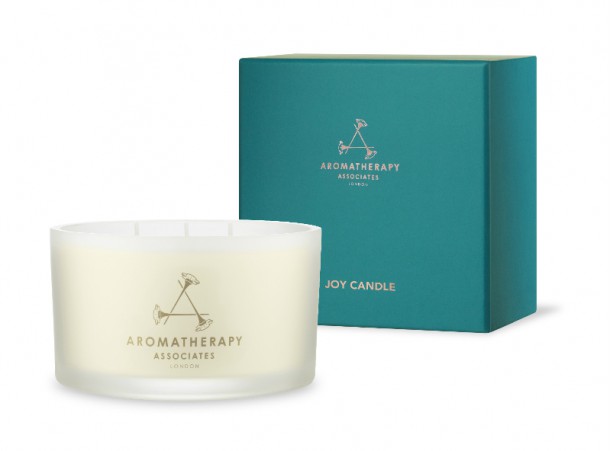 Our final pick is the multi-wick Joy Candle. Hand poured, and made with soy wax this is a floral spicy mix of rose and ginger essential oils.
You can buy Aromatherapy Associates in Space NK Dublin, at selected spas or online at www.aromatherapyassociates.com.
Advertised
Have you tried anything by this brand? Are you fan of aromatherapy products? Tell us in the comments!