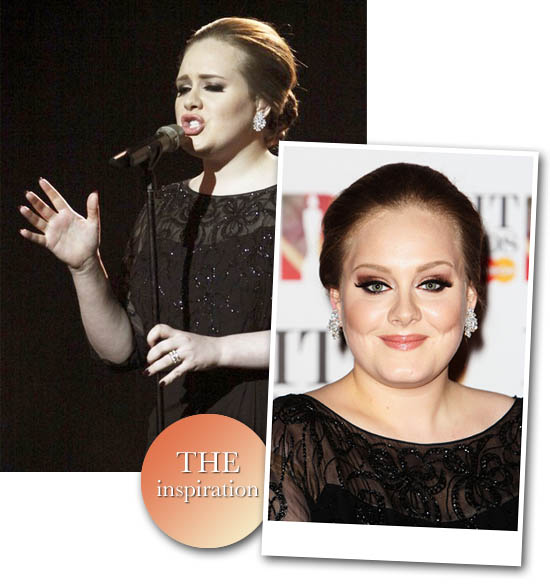 It might be almost a year ago now, but Adele's retro-fabulous eyes and perfect porcelain skin from last year's Brits was a beauty look that's still hugely admired, copied and requested. Here's how to do it.
1. After applying my base (Clinique Moisture Surge Tinted Moisturiser 01, Mac StudioFix Concealer NW20 and Bourjois Healthy Mix Concealer #51), I filled in my brows with Catrice eyeshadow Starlight Espresso and and an angled brush. Adele's brows aren't the main focus in this look, but they need to be defined and groomed.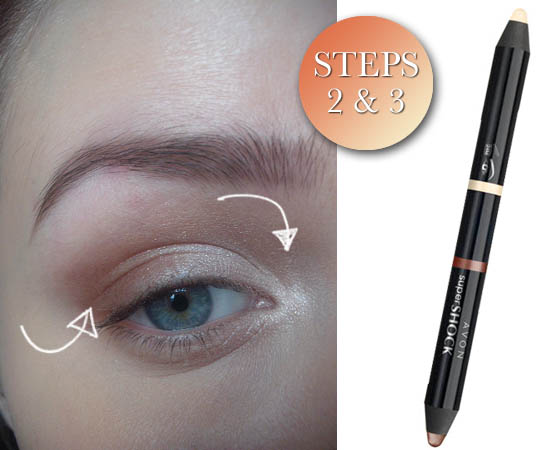 2. Now, SHOCK HORROR, I didnt use my beloved Urban Decay primer. Instead for a base on the eyes used this double ended Avon SuperShock Cream Shadow stick. I used the lighter end (Cream Dream) on the inner corner and inner half of the lid, smoothing out with my ringfinger.
3. Using the darker side (Chocolate Melt) I applied this to the outer half of the lid and blended the edges with a fat fluffy brush.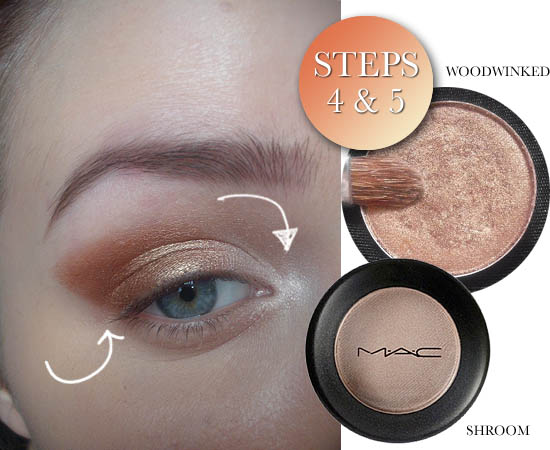 4. In this look Adele is very highlighted in the inner corners so I took my favourite shimmery frosty colour (Shroom by Mac, of course you can use any colour you want) on a flat shader brush and applied it to where we put the light cream shadow.
5. On the same brush I took Woodwinked eyeshadow by Mac and applied this where we put the darker cream shadow, in a distinct winged shape, like so.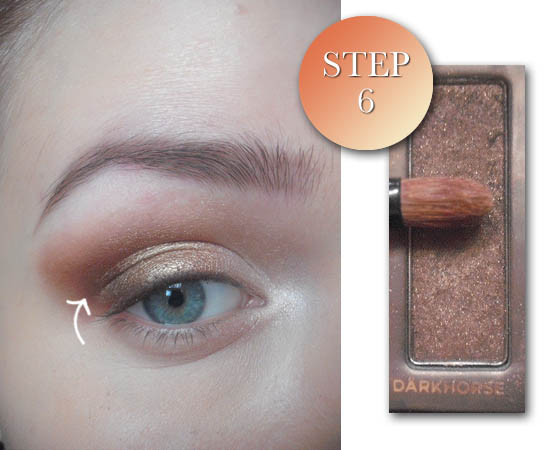 6. On a small crease brush I took Darkhorse eyeshadow from my Naked palette and applied it to the outer corner to create some depth.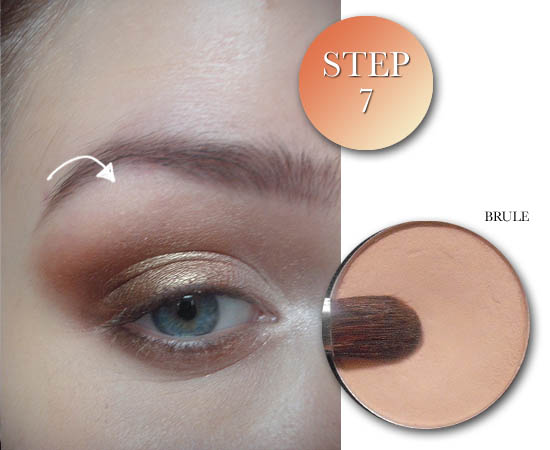 7. Adele has no visible highlight on her browbone, so to even out the skin here I simply ran a little bit of Brule by Mac on a blending brush on the browbone. This look is quite dramatic, but it's perfect for nighttime, or for a date as the dimmed lights of a restaurant will make it look a lot more subdued than harsh daylight. It looks quite different from the red carpet shots of Adele compared to the stage ones, doesn't it?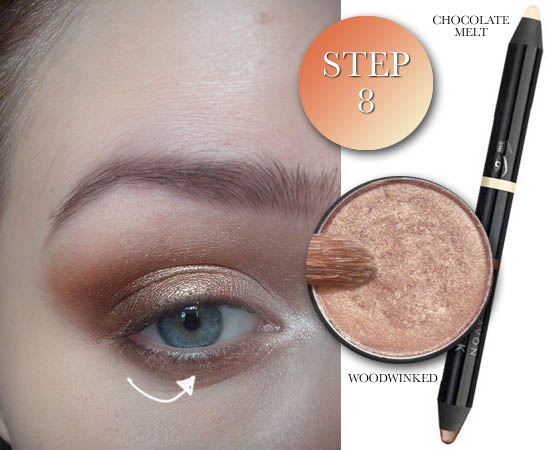 8. I ran a little bit of Avon Chocolate Melt under the lower lashes, blended, applied Mac Woodwinked on top and blended again.
Advertised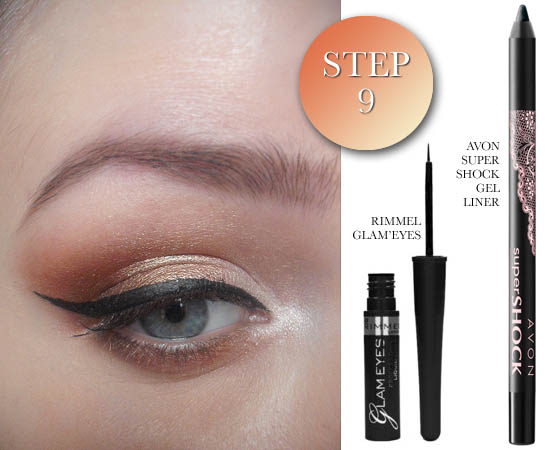 9. The liquid liner is a major part of this look and you can achieve this by using a black eyeshadow and an angled brush, gel or cream liner or liquid liner like I did. It's a super dramatic wing, so I guess the only trick to this is to do it further out than seems reasonable. I used Rimmel Glam'Eyes Liquid Liner. Another trick to do is run a little bit of black liner (I used Avon SuperShock Gel Liner) on your upper waterline. It makes such a difference in the finished look of the liner, making it appear thicker and smoother.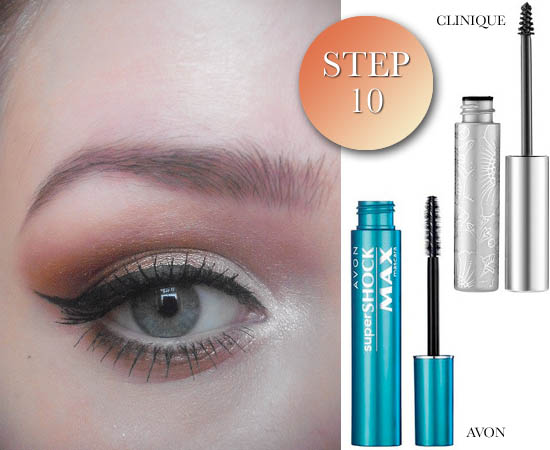 10. I used two-to-three coats of Avon SuperShock Max Mascara to create really dark, full lashes and to do the same on bottom, I used Clinique Bottom Lash Mascara.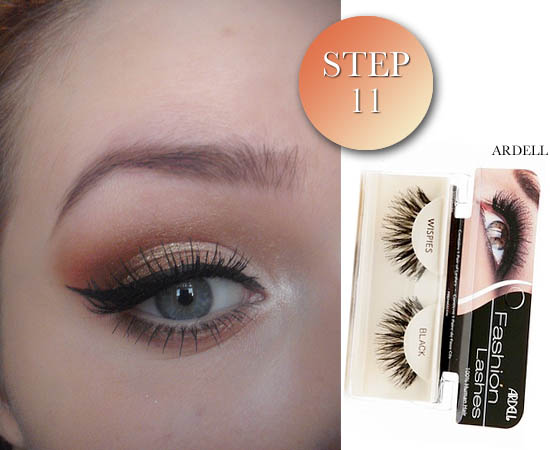 11. Last but not least, I added lashes, which I think are a key point to copying Adele's look, hers are fab. I would recommend something like Ardell Wispies, but the ones I used are Revlon ones I stole off my friend last weekend. Dont be afraid to reuse your lashes girls, I always make sure I get at least two or three gos out of mine before binning them. Just dont apply too much mascara on them and don't sleep in them as that ruins them instantly.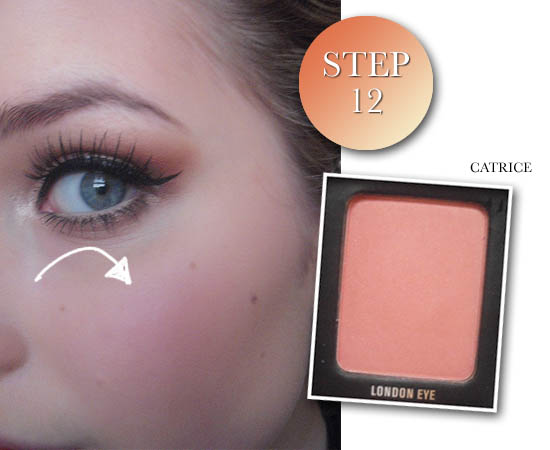 12. Adele's complexion is very 'peaches and cream', so I used this gorgeous pale peach blush from the Catrice London Collection palette, mainly on the apples of the cheeks and also swept up to the temples to create warmth around the face.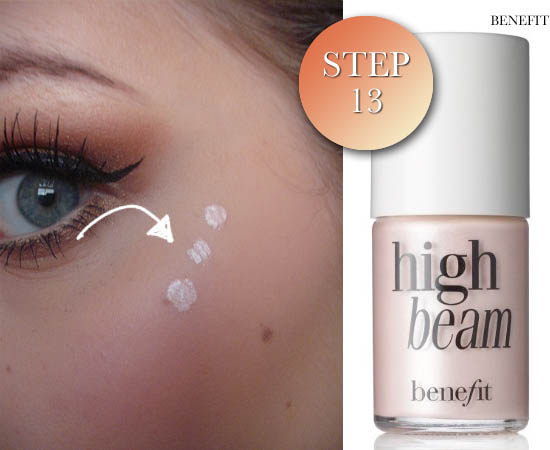 13. To add a little strategic highlighting I applied Benefit High Beam on the very tops of my cheekbones and blended out with my finger.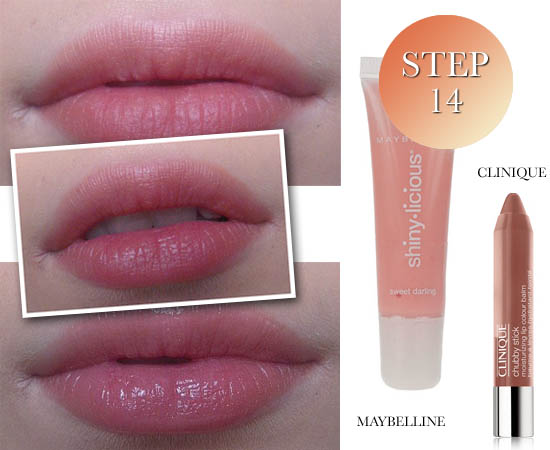 14. For lips, I used Rimmel 1000 Kisses Lipliner in 050 Tiramisu all over the lip, avoiding making a harsh lipline. On top of this I ran a little bit of Clinique Chubby Stick Moisturizing Lip Colour Balm in Whole Lotta Honey and topped the look off with a pale peachy gloss: Maybelline ShinyLicious gloss in Sweet Darling.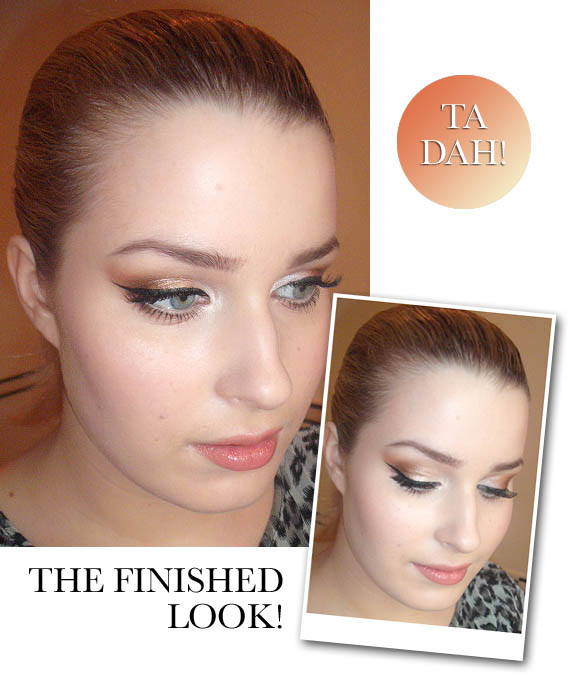 PRODUCTS & BRUSHES USED
Advertised