 Whenever spring/summer rolls around the fashion world likes to turn up the dial in terms of lip colour, after all, the idea is that we'll get a bit of sunshine, right?
This coming season we'll start to see a lot of brighter lip shades including acid pinks, bright poppy red and maybe even yellow hitting the shops thanks in part to designers like Prada, Gucci and Mary Katrantzou who featured brighter shades on their runways for SS17. There was even a nod to the New Romantics era from Kenzo who teamed bright lips with even brighter blusher.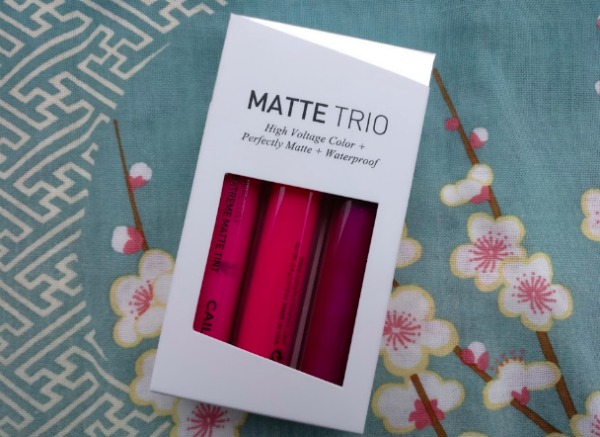 While it might not always be the case of summer = warmth and sunshine here in Ireland, we can still embrace a bit of colour and vibrancy in our makeup routine; sure why not, eh? And with Valentines Day just around the corner, we've found the perfect way to do that with a gorgeous trio of lip colours that is sure to tickle you pink (sorry, so cheesy but I couldn't resist).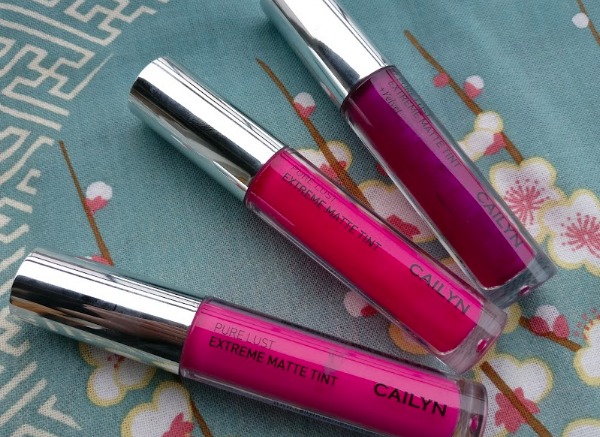 The trio in question is the Pink Blossoms Matte Trio from Cailyn cosmetics (available online and also in pharmacies nationwide). It retails at €50 and contains, as you'd imagine, a trio of pink lip colours including; Perfectionist, a classic pink; Fauvist, bright fuchsia; and Quenchable, a pink/purple with slight shimmer.
Advertised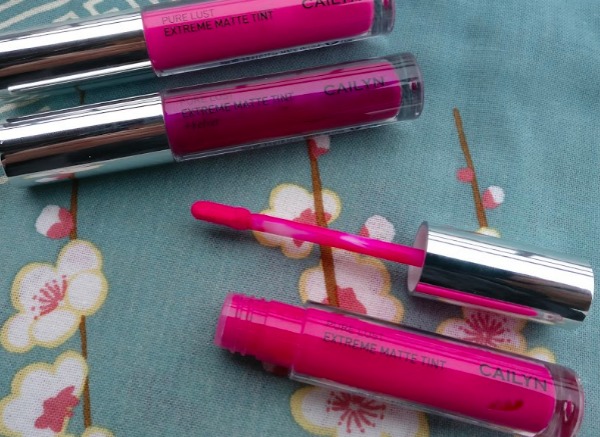 The liquid lipsticks come with a small applicator that is easy to use and applies the product fluidly, drying down quickly to give a highly pigmented matte finish that looks good and feels good to wear too.
The wear time is excellent; seriously these do not budge for hours on end and are entirely waterproof so you can go about your normal day eating and drinking without needing to retouch.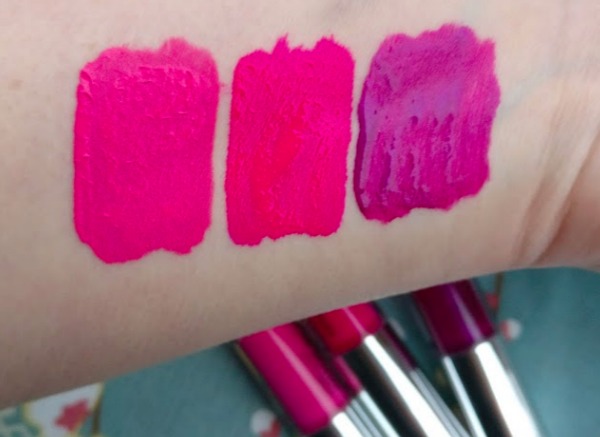 Above you can see the three shades freshly swatched and how individually vibrant the colours are. If you wanted to mute down a shade or change up its tone, you could mix two or even all three together to create something completely different.
Advertised
Are you a pink lipstick kinda gal too?