 Finding the right eyeliner brush can make all the difference. And we think this might be the best of all time.
A good eyeliner brush can make or break the look of your liner. Over the years I've tried a lot of different ones, always looking for the holy grail. Some of my favourites come from art shops but there's one that has been a go-to for years. So much so in fact, that I have about four of them in my brush belt at any one time.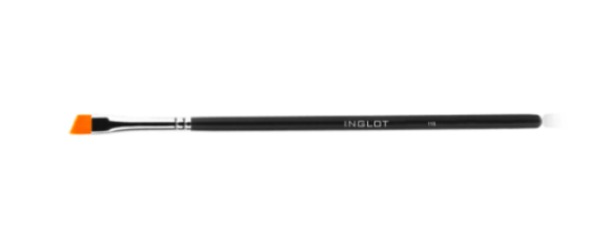 Inglot 31T (€14) mightn't have the flashiest name, but it makes up for that in performance. Everything from the quality of the bristles to the angle of the slant, to the fine handle, make it easy to use. Its fine tip can get right into the base of lashes to create a whisper-thin line but also create a flawless flick.
Advertised
As an eyeliner brush, this really is second to none for detailed work. But it can also double up as an eyebrow brush too. It works well with powder, gels and pomades and can give a sharp, HD finish if needed. Alternatively, you can use it in small stroke to create natural looking brow hairs.