 We're talking powders because there are so many different types of powders out there that it's hard to know which one you are looking for.
We're talking powders here to get rid of some of the confusion as to which powder suits who. Powders come in lots of different shapes and sizes and consistencies. In most makeup houses there will be at least two different types of powder. The most straight forward difference is whether it is compact or loose. In a nutshell, that means that the powder is either in a ground state or it has been pressed into a pan. Loose powder is generally very fine and sheerer than a compact powder. I think most of us have a preference at this point. For instance, I prefer a compact powder because it's less messy and so, more portable.
There are a few things you need to consider when choosing the right powder for you. Firstly, do you intend on carrying it with you for touch-ups? As I am always on the go, I often have to do my makeup on the move. It's always in my handbag and I don't get to sit at my dressing table to apply it. For that reason, my powders need to travel well.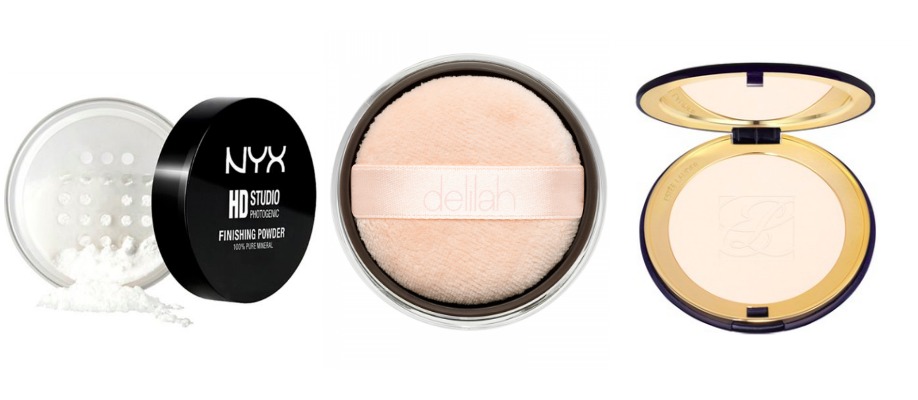 Sheer powder
Sheer powder is simply a powder to apply after your liquid foundation to set it in place. It is usually translucent or may have a light colour in it. It will take the wet finish off your makeup and hold it in place for longer. It controls shine throughout the day. Also, it allows for better blendability when you go to use your bronzer, blusher and highlighter. If you powder first, they won't stick to the foundation and end up looking mucky.
Foundation powder
Foundation powder can be worn alone as your primary foundation or you can use it lightly over your makeup. It's a full coverage powder that will both set your makeup and take away shine while giving you coverage at the same time. This is a handbag hero for oily skin if you need to touch up redness and patchy foundation throughout the day.
Advertised
Mineral powder
Mineral powder is always a good choice. The really pure mineral powders - with the fewest ingredients, are certainly the least drying and least comedogenic for your skin. For that reason, they are a great choice for problem skin types. When you are looking at mineral powders they actually break the rule of compact versus loose. In the mineral world, the loose powder will usually have a fuller coverage.
Blotting powder
Blotting powder is another one geared towards oily skin that gets a lot of shine while you wear makeup. This is often used in conjunction with a sheer powder or a foundation powder. You can set your foundation with one of the latter and then use the blotting powder throughout the day to control shine. It is completely sheer and translucent so even if you apply it numerous times, it won't build up and look cakey on your foundation.
Rice powder
Rice powder is basically a sheer setting powder in a loose format. Anybody can use it to set their foundation if loose is their preference.
Banana powder
Advertised
Banana powder is another sheer powder that sets your makeup. It will have a more yellow tone to it as opposed to pink. It is often used to set concealer when using creams to contour. This is great if you have redness in your skin as it will help to neutralise red and looks great in pictures.