 Finding a good brow palette can be difficult. But this surprising discovery from PIXI beauty ticks all the boxes
A great brow palette can be hard to come by. But recently, I've discovered an absolute gem hiding in the PIXI beauty collection in Marks & Spencers. The six shade brow palette (€21) offers up powders that will work in anything from the palest blonde to jet black brows. And, as there's a selection of shades (including a highlighter) in the palette, it easily takes you from day to night, and from natural to more dramatic makeup looks.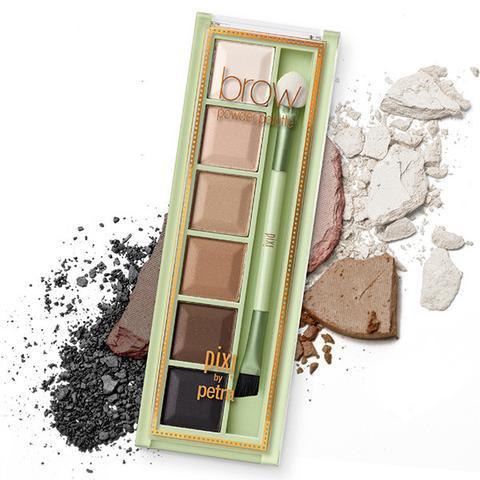 Advertised
One of the issues with a lot of brow palettes is that the powders can be warm in tone. Not such a problem you might think? But our brows take colour differently than our eyelids, so a warmer shade can look much more obvious. The Pixi brow palette, though, offers up cooler tones of mushroom, taupe and dark grey which look really natural. Especially if you're trying to build on thin or sparse brows to give them a fuller effect.
The only slight downside of this palette is the applicator. The slanted brush is ok, but not great. If they'd ditched the sponge and gone for a proper brush it would have been better. But that could just be me being fussy. All in all, this is a great brow palette that will suit just about anyone.