 I don't like using brushes when I apply makeup. When I apply foundation and concealer specifically- because obviously I am going to use a brush for my Rimmel Loose Powder. I know that some people think it's more hygenic (but I wash my hands!) and I know that some other people think brushes make for a better finish but I've tried them, numerous types and many different times and I always find that I prefer the look created by my digits.
Er, until now.
It's an awful thing to admit (but we're honest with each other here at Beaut.ie so I'll go ahead) but the Cailyn O! Wow Brush had been sitting on my desk for ages along with other Cailyn products, the Idefine liquid eyeliner, a BB fluid touch compact and the Dizzolv'It makeup melt cleansing balm. I tried the cleansing balm a while ago and was impressed - I actually think it's a great step one in your cleansing routine - but I was waiting to tell you guys about it until I could include the brands hero item, the brush.
It took me a while but here goes - I think it's wonderful!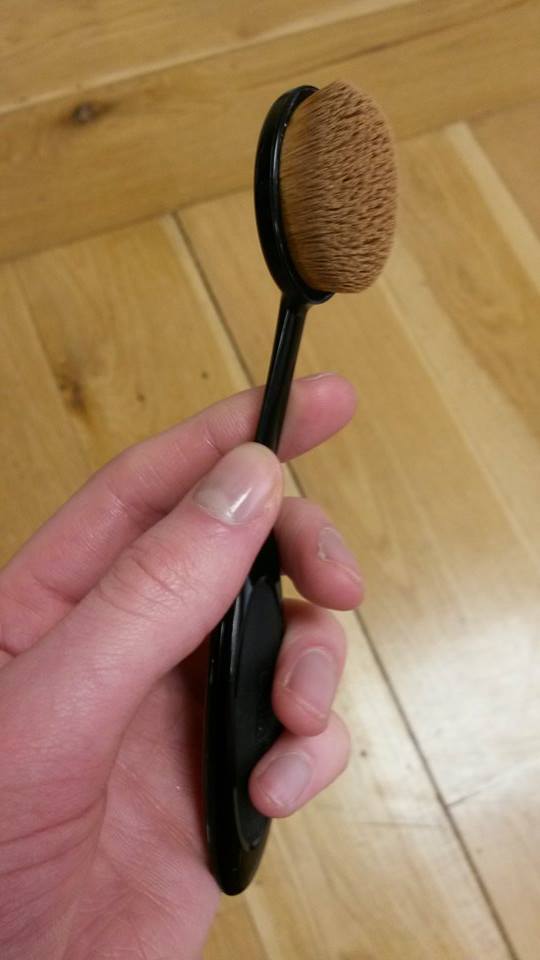 It looks like no other makeup brush I've ever come across. If I didn't know any better I would swear it was a fancy cleaning product for the house. I am typically cynical about these types of tools and tend to write them off as gimmicks, more often than not not unfairly, so I gingerly followed the instructions.
Advertised
I poured some Estee Lauder Double Wear, my usual foundation (by the way this brush is supposed to work with all types of foundation and other creams and powders like blush) in the crook of my hand and picked it up with the brush. Because of past experience of brushes secreting most of my makeup away within their bristly folds I was worried that most of the product would end up in the brush - but it didn't. I worked from my nose out and while the first couple of minutes were ropey once I got the hang of the 'push and pull' motion you are supposed to adapt and after I realised that I didn't have to be gentle, I found that the foundation was going on evenly and without streaks.
Even though it told me so on the very box it came in, I didn't notice that the head was flexible until I was perfecting the canvas and it's a very welcome feature. More brushes should be flexible; it really does give you much more freedom.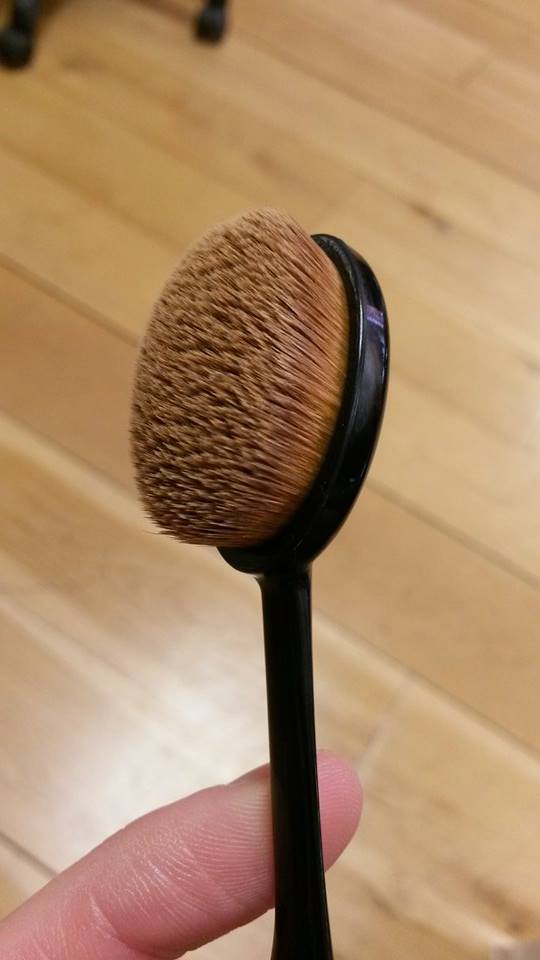 When I use brushes I find it takes me double the time to put on my makeup and that's another one of the reasons I choose instead to slap on foundation with my hands like I'm splashing water on my face. Applying my foundation with this little gem was quick and fuss free and I was so very pleasantly surprised at the finish which was even and perfectly blended. The aim of the brush is to blend your makeup seemlessly into your skin for that flawless, airbrushed finished. This didn't do that for me but my skin is terrible; however, I think it might do just that if you're blessed with an already even natural base.
Cailyn is an American brand that has just reached Irish shores. You can buy the O! Wow Brush for €29.99 online from LVessentials.
Advertised
Have you tried the brush or any other Cailyn products? What do you think?