 There was a time when I would choose a foundation based on its thickness, rather than its tone or what type of skin it was aimed at. As long as it covered every single blemish, it was fine with me, even if it ended up looking like another person's face had been transplanted onto mine.
I have an oily, pink, blemish-full complexion that, for years, I believed needed to be smothered with makeup. Even today I wear Estee Lauder Double Wear, which we all know stays firmly on one's face from morning till night (but at least I've found the right shade and mode of application).
When a bottle of Paese Long Cover Fluid entered our building, I volunteered to try it because it has that mascarpone texture I love so much. Now, before I go any further, I must say that this foundation is not quite designed for me, and it's not the right tone. The Paese website describes it as being a "long cover foundation for dry and normal skin", so while the long cover bit suits me just fine, the dry/normal part doesn't. Or does it?
I've been wearing it on and off for over a week now, and it is an able substitute for your favourite luxury high-end full coverage foundation that costs nearly €50. I didn't have a clue how much it was (I embarked on a type of blind test) until today when I checked the website; it feels much, much more luxurious than its €16.49 price tag.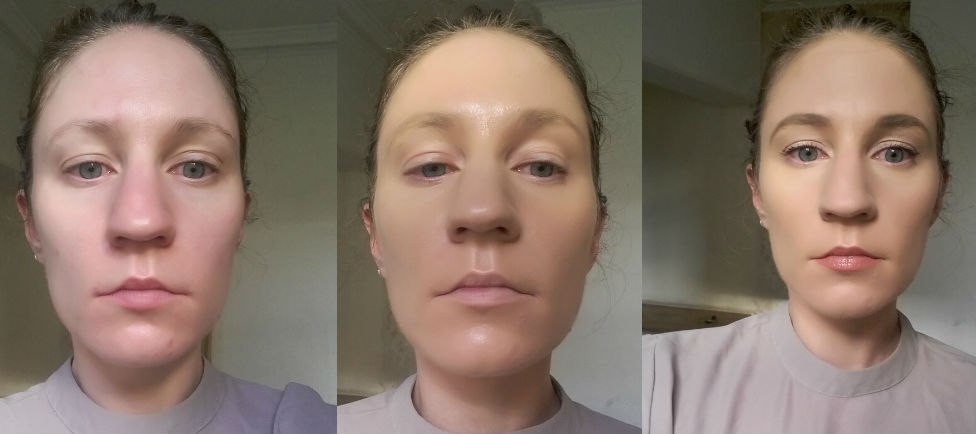 Advertised
No makeup/ Just foundation / Full makeup
Its main selling point for me is its concealing properties. Because I have oily skin, my face does get shiny after a while (but nothing that a powder touch up can't fix, although in my case it would have to be every hour or so which some people will find a pain). I wish the shade I tried (01 light beige) was closer to my own skin tone, but there is a pinkish shade in the range that I am quite tempted to try.
If you have dry/normal skin, and you like a bit of coverage, I think this would be lovely; my shininess is your radiance. It is also great value for money: as you can see, an awful lot of product goes a long way.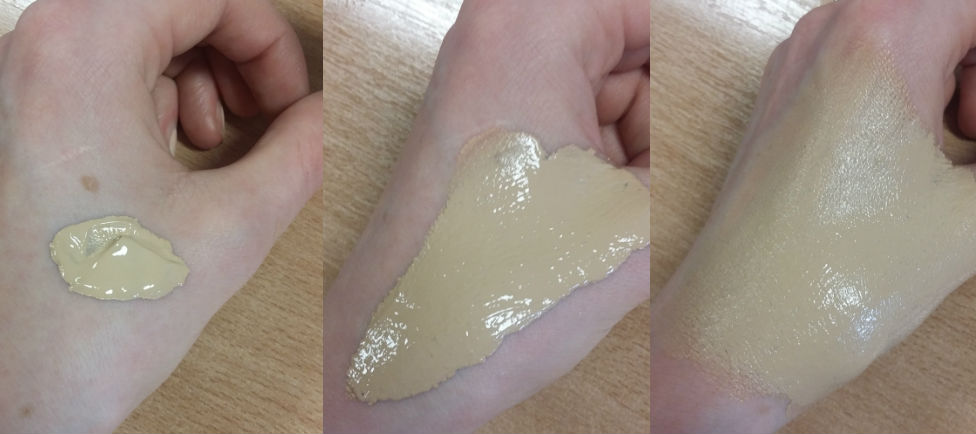 The foundation is well worth its €16.49 price, if you have dry/normal skin and are on the lookout for a full coverage foundation that gives you that dewy glow. Available on Paese.ie.  Have you tried any Paese products? Are you tempted by this?