 It's time to start thinking about bronzer again, Chanel bronzer or otherwise. Because soon, very soon now, the sun is going to shine
The snow has gone (we think). The sun is shining (for now). We've got our positive hat on (it's a fedora), and even if it's only 3 degrees out, we're embracing spring. Go with us on this one. The evenings are getting longer and brighter; the feeling of summer is rising. Sunny evening drinks are a soon-to-be reality, and we're so damn ready for the happy buzz of heady summer nights.
When summer swings 'round, summer products become important again and that, of course, includes bronzer. And believe us when we say that bronzer is not 'out'. It can't be! It has a major job to do to faces that haven't seen the sun in what feels like three million years. Extreme contouring is a thing of the past, though. A natural glowing look is more on trend, and a gorgeous glowing bronzer is the best way to achieve that beachy glow.
One of my favourite 'natural' finish bronzers is from Chanel. It's a cream to gel texture with a gorgeous velvet finish. And it's versatile; wear it over or under your foundation or on its own to bronze up the skin when you're away, and your body is darker than your face. (Or is that just mine?)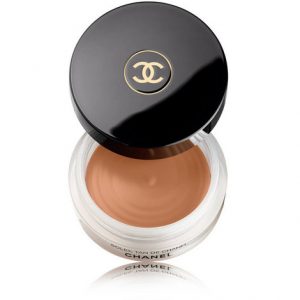 Advertised
Apply this bronzer with a fluffy brush or your fingers and blend it into the skin to get a semi-matte, sun-kissed, glowing result. This has such a buildable consistency and can be worn lightly to just brighten up dull skin, or you can really play around with defining your face structure in a natural way.
If the €40 price tag is a little too much for you to swallow, you have come to the right place. In true Beaut.ie fashion, we have found you a cheap and cheerful version that you won't be able to say no to. Like, it's €3.50!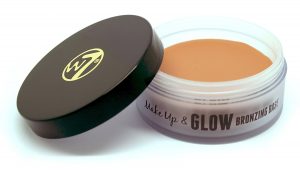 W7 Makeup and Glow Bronzing Base €3.50
This W7 version can be found in most pharmacies nationwide. This ticks all the boxes in comparison; it's almost identical in colour, texture and even wearability. The pigment is excellent, and for that price, you could be bronzed and beautiful all year round at a fraction of the cost.
Advertised
Have you got a go-to summer bronzer? Which one is it and why?