 Say what you like about their smelltastic shops and their always peppy staff – and God knows I do – but there's no denying that Lush have Christmas pretty well wrapped up every year. Often literally. Their pre-wrapped, ready-to-give festive gifts and sets annually help me to tick quite a few Lush-lovers off my list and they're also ideal for last-minute panic purchases, doing away with the need to try to wrap things in a moving car (er, not that I'd know anything about that. Ehem.)
Will we have a goo at a couple of bits that are on offer from them for Christmas 2012?
Sure we might as well.
SNOW FAIRY GIFT SET (€16.50)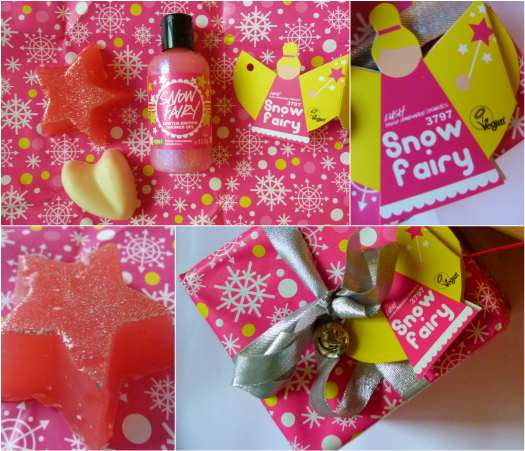 This little set could easily have a tagline that reads "the pink, sugary, sparkly one." Every product in it contains some form of glitter: the heart-shaped Shimmy Shimmy massage bar is shot through with iridescent champagne shimmer, the Angel's Delight star soap boasts a silver glitter overspray topping, and the limited edition Snow Fairy shower gel wouldn't look out of place in the bathroom of Barbie's Dreamhouse.
Advertised
Off the top of my head, I can think of no fewer than three people who would be delira with this (and none of them are under 5.)
WINTER WISHES (€19.95)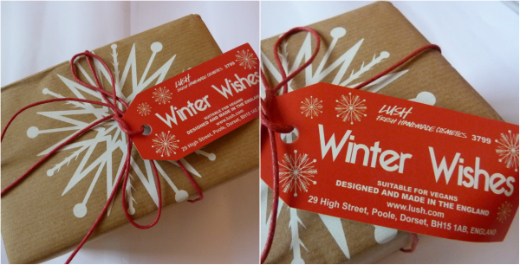 I love the simple packaging of this one: brown paper packaging tied up with red string and decorated with a white snowflake. Lovely. Inside is what Lush describe as a Christmas ray of sunshine and it all smells citrus-y and vaguely effervescent and uplifting.
There's a Ponche shower gel inspired by a traditional Mexican Christmas punch and containing fruit juices and a shot of tequila (great for a morning pick-me-up provided you can resist the temptation to drink it), a bar each of Snowcake and Snow Globe soaps, and an Each Peach massage bar.
Advertised
Of course there are scads (33) of other sets starting from €8.95 as well as the festive limited edition soaps, bath ballistics, melts, and foams, shower gels and other handmade cosmetics that we've come to expect from the brand.
Fans rave about these offerings and I know they fly off the shelves every year, but will you be picking up anything Christmassy in Lush?