 Christmas weddings are on the increase - it feels sometimes as though half of Ireland has emigrated, so Christmas is one of the few times when people will be around and so it saves them from making an expensive trip back, especially for a wedding. It's also a generally festive time that's conducive to stuffing ourselves silly and having a good time. What better excuse to do these things than Christmas AND a wedding?
Every season has its makeup concerns though, and winter can do horrifying things to our skin. Also, the practicalities of moving between the cold outdoors and heated indoors mean that oil production in the skin is constantly being halted and stimulated. Weird, coagulated foundation can result.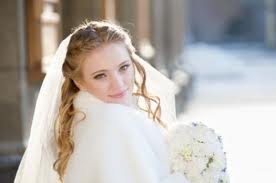 Obviously, if you're employing a makeup artist, he or she will always do a trial run well in advance of your wedding day. If you have any skin concerns, ask your makeup artist to advise you as to which skincare products might best suit your skin. I'm always delighted to design a skincare routine that is customised for season and skin type for brides - that way, we can ensure together that her skin will be a perfect canvas for makeup by the time her big day rolls round.
If you're getting married this Christmas, here are some practical products that you might consider to keep your face looking great all day -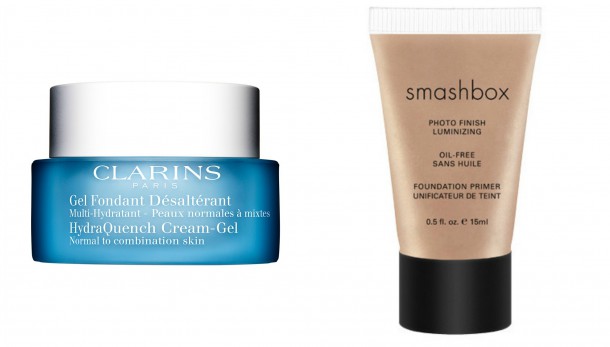 Skin
On the day, make sure to use a hydrating moisturiser rather than something oily which will encourage your base to deteriorate throughout the day. Clarins Hydraquench Cream (€45) is perfect.
Primer is also essential to ensure that your foundation has the grip it needs to stay in place. Something oil-free and brightening like Smashbox' s Photo Finish Luminising Primer (€31.50) is ideal.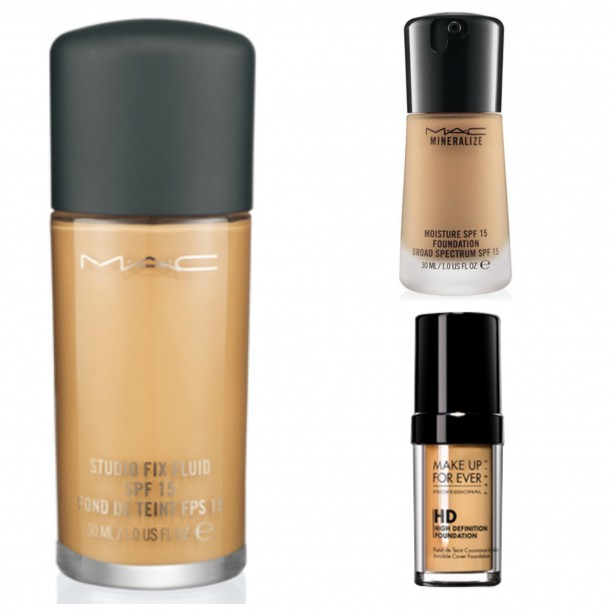 Foundation
Advertised
Irish women love their Mac, and your wedding day is not the day to veer away from what you feel best in. Matte skin is classic for winter, so a long lasting but non-drying foundation is just right for a Christmas bride.
Depending on your skin type, you might like Mac's classically matte Studio Fix Fluid SPF 15 (€31.50) for oily skin, or Mineralize Moisture SPF 15 Foundation (€37.50) for dry skin. Both offer buildable coverage. Ensure that you choose the right one for your skin - the Mineralize Moisture Foundation is perfect for dry skins but won't last all day on an oily skin.
If you're concerned about foundations that contain SPF, you should be! SPF contains titanium dioxide which is extremely light reflective in flash photography. Obviously, having nice photos is a major concern for brides, so you don't want that light face, dark body effect in photos. We can thank SPF for that.
If you stick with products containing SPF 15 or lower, you should be fine. Also, remember that SPF is not cumulative, so if you wear a moisturiser containing SPF 15 and a foundation containing the same amount, your total protection is still just fifteen. There's no need to be concerned about flashback because of this.
If  you're not into Mac foundations, Make Up For Ever's HD Foundation (€39.50)  is beautiful and designed to photograph beautifully as it lasts wonderfully and doesn't contain SPF.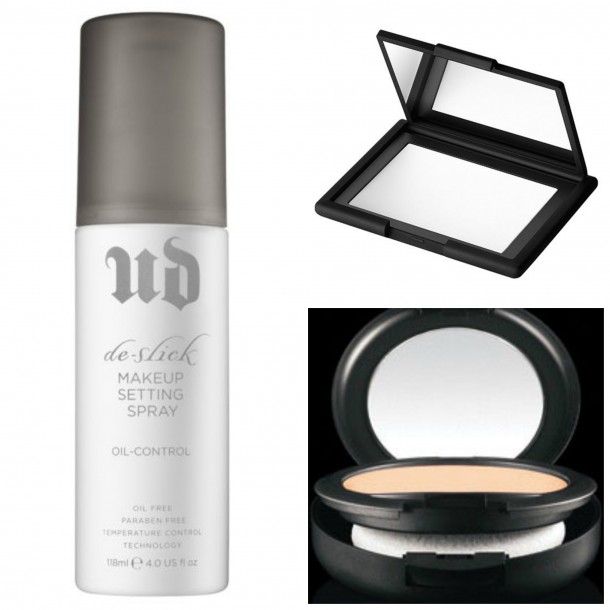 Powder
You may need to set your foundation with powder if your skin is on the oily side. Even just a dusting around the t-zone can really help your makeup to last.
If you want extra coverage, then Mac's Studio Fix Powder Plus Foundation (€31.50)  is a safe bet.
If you're looking for something more radiant than matte, then I love NARS Light Reflecting Illuminating Powder (€36). It gets a lot of bad press - however if you use the right brush and tap it into the skin rather than sweeping it onto the skin, it leaves the skin with a radiant but shine-free finish.
If you'd rather avoid powder but are still concerned about oil control, try a setting spray like Urban decay's de-slick Oil Control Makeup Setting Spray (€12 for 30 mls). Spray it over your finished makeup to set it. You can also top it up throughout the day if you find yourself getting shiny.
It' s important to remember that when you want your makeup to last, all your formaulations should be powder-based. So, everything you're using on the skin after foundation should be powder. For example, a powder blush and cream highlighter will clog and move throughout the day.  A powder blush, powder highlighter and powder product for contour (if you're using one) is a recipe for long lasting makeup. Don't mix your formulations, and only use creams if your skin is very dry.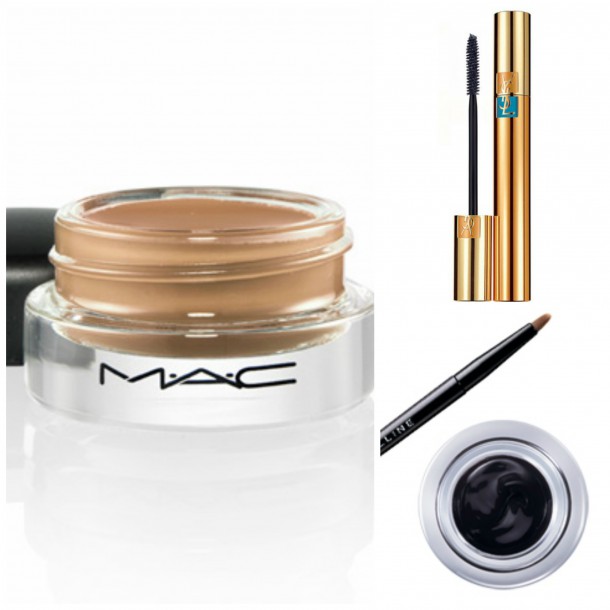 Eyes
Again, your canvas is the most important part when it comes to making your makeup last. You can use a designated eye primer, but I like to use Mac paint pots (€19.50). They make a perfect eye base, and the fact that they come in such a variety of colours and finishes saves time on building the intensity of any powder shadows you apply over the top.
Given that many winter and Christmas brides favour a beautiful vintage 1950's look, a good gel liner is a staple product. Maybelline's Eye Studio Lasting Drama Gel Liner (€11.99) is easily the match of the Mac or Bobbi Brown counterparts. Why pay more if you don't have to?
Just in case, a waterproof mascara is essential. If you want the protection of a waterproof mascara, but don't want to compromise on 'oomph', then YSL's Waterproof Luxurious Mascara for a False Lash Effect (€31) is the one for you.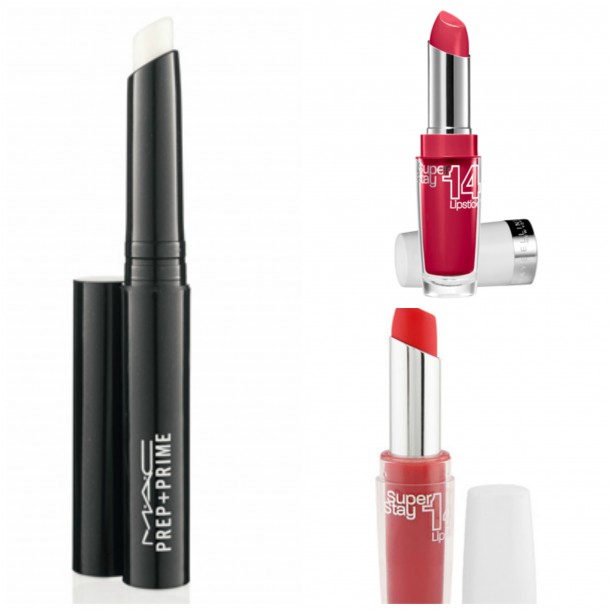 Lips
Advertised
Naturally, Christmas brides love a red lip. If you're going for a full-on vintage look - a feline flick and a red lip - then it has to be a matte red. This is also the best formulation to ensure that your lip lasts for hours.
My favourite long-lasting red lipstick of all is Maybelline's Superstay 14 hour lipstick (€10.49)  in shades Ravishing Rouge and Non-Stop Red. Both are classic reds, but one is bluer and the other pinker in undertone, so one or the other will more than likely suit you.
This lipstick has an extraordinary texture - it's not unpleasant to wear, but grips the lips like nothing else. It does not feather or budge!
Obviously, preparation is essential for nice lipstick, but imperfections on red lips are more obvious than with any other colour. Prep the lips by exfoliating them - A cotton bud dipped in Vaseline or your favourite emollient balm will do. Keep scrubbing the lips until they are soft and completely smooth.
Just as you primed every other area of your face, you need to prime your lips. Mac's prep and prime Lip (€16.50) provides a perfectly smooth base for lipstick to grab.
Liner is not optional with a red lip - find something that matches your lipstick. Outline the lips and then colour in the entire upper and lower lip.
Several thin layers of product will last longer than one thick layer, so apply your chosen lipstick with a lip brush. Then blot with tissue. Do this twice more until your lipstick is opaque and beautiful. Nothing is getting that off!
If you're extra-fussy (like me) then you can outline the lipstick with concealer to ensure that the line of the lips is absolutely perfect.
Do we have any Christmas brides? Have you found anything helpful here?