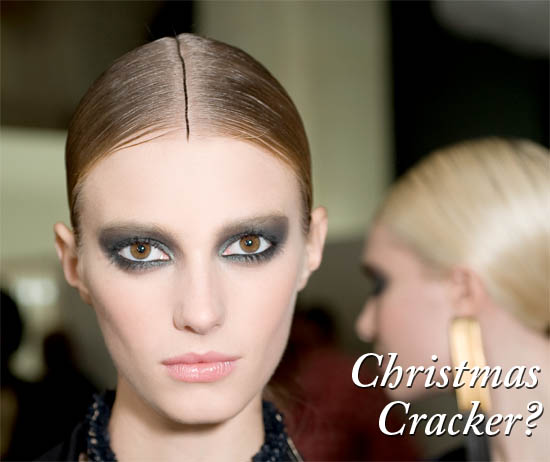 I quite often get into a groove with night time makeup and wear the same couple of looks for a while until I get something new, inspiration strikes or I have a bit of time on my hands to play about with some ideas I've had.
Current go-tos include a dramatic smokey eye using that really blimmin' great Prestige trio we looked at recently. The deep green is gorgeous and I've used it twice for two black tie events I've been at recently, heavily inspired by the Chanel look above, which is actually one of the press shots for the brand's SS11 launches. But oh boy is it seasonally-appropriate, eh?
Another current fave is a gel eyeliner from New CID (more on that later, me hearties) in a shimmery grey which looks nice and sharp when worn with an orange lipstick.
Advertised
So I might well stay within my current comfort zone for the festive season. What about you? Got any looks you like to use as the big guns before a night on the tiles? Or are you planning anything new for your Christmas beauty arsenal? Tell us all in the comments.