 When this writer combined these two products a skincare revelation was born.
I have cut down on my over-kill of a skincare routine. My mind said, pile on all the layers, my facialist said, 'your face is clogged.' Just because a multiple-step regimen is en vogue, it doesn't mean that it will suit your skin. I have combination skin and need to focus on different issues on different parts of my face, and I've learned (recently) not to do it all at the same time.
But, you have to do something. I was tempted to give myself a complete break of all products over the weekend, but I decided that keeping it clean was a better idea. So, I went without makeup but made sure to cleanse properly, and in the day I put on SPF and moisturiser.
Even though my facialist told me that a better way to exfoliate is with chemical products, the two-step technique I ended up doing involved a traditional scrub. (Read more about chemical versus physical exfoliators here.) The reason I chose to exfoliate was that I desperately needed to rid my dull-looking face of the dead skin and impurities sitting on the surface. The reason I chose the scrub was that I had it at home.
L'Oreal Paris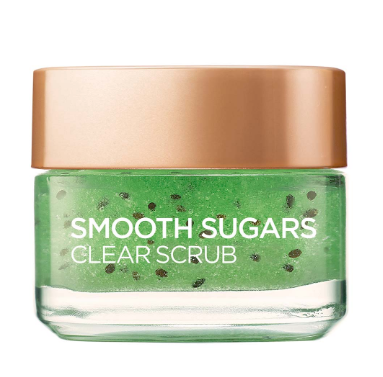 Advertised
 Smooth Sugar Clear Kiwi Face and Lip Scrub 50ml RRP €12.99
One thing I won't do when it comes to scrubbing my mug is use evil microbeads. This scrub from L'Oreal is formulated with sugar exfoliants of 100% natural origin. You just massage it in with the help of a little warm water and, when the sugars have dissolved, you rinse off. My skin felt lovely after. Soft and smooth. But, I felt like it needed more. I had to Google the scrub because I couldn't find the box with the instructions and came across a Christmas gift set that L'Oreal were offering, of the scrub to be used in conjunction with one of their famous clay masks. So after my skin was dry, I decided to apply a five-minute clarifying mask from Vichy (because I also had that at home).
Vichy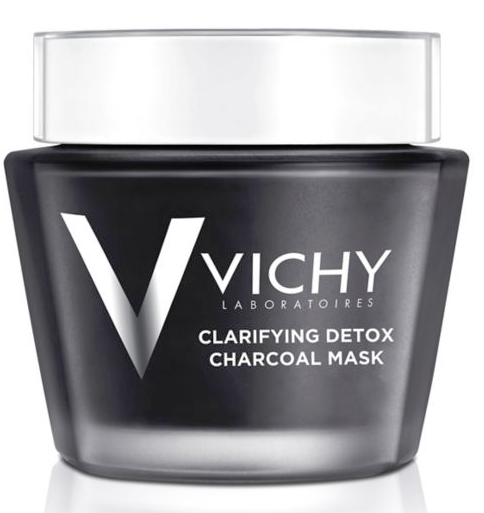 Vichy Detox Clarifying Charcoal Mask 75ml RRP €19.49
You only have to apply a thin layer of this mask and you only have to leave it on for 3 - 5 minutes. After I washed it off, my skin felt extra soft. My skin still feels smooth today, which is new for me, and even though I'm tired, it does look brighter. I'll continue to be careful about over-layering, but from now on, this two-step clarifying skincare technique is going to be a twice-weekly part of my routine.