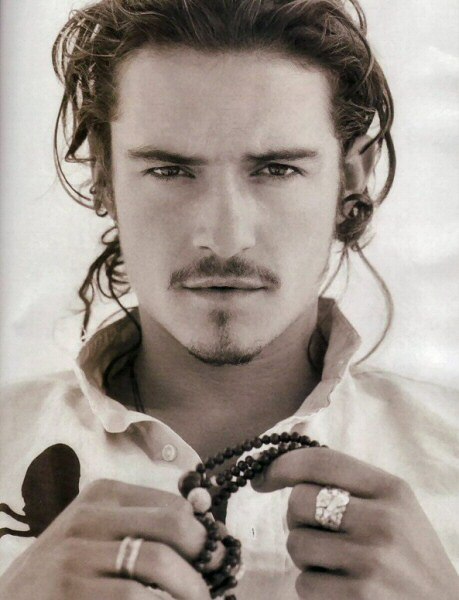 When Roisin Ingle left us a few comments to tell us about her adventures at Dermalogica HQ in Los Angeles a couple of weeks ago we just had one thought - you lucky, lucky thing! But there wasn't just Dermalogica involved in her tales. Oh no. There was also a luscious Hollywood sex symbol thrown in for good measure. Green yet, are ya, hah?
Listen to what she said on 23rd of February:
"Hello from Hollywood. I know this is off-thread but just thought I'd let you know that later today I am heading to the Dermalogica HQ in Los Angeles to be pampered in one of their high-tech treatment "pods". These "pods" are only found in LA. These "pods" sound a bit like heaven. I will let you know the verdict when face mapping has taken place and also, hopefully, foot rubbing. I love a good foot rub. PS Danced very close last night, well a few feet away, from Orlando Bloom, who has by the by just split up with his girlfriend. Now, I'd say that fella does a good foot rub. Sigh."
Off thread! How many of us can go off thread like this?! Any time missus! And she was as good as her word and followed up in another comment, as promised.
Advertised
"I thought I should at long last post about my trip the Dermalogica salon in Santa Monica, LA and this seems like as good a place as any.
I had probably THE most incredible facial of my life in their little pods with soothing music and mood lighting. Unfortunately I lost the bit o paper where the lovely woman wrote down all the blissful stuff she did to my visage. So I'm useless. Sorry. But I just want to say here that since I've been using only Dermalogica products people have commented on how much my skin has improved. I now use their cleanser, face wash, soothing booster, spray toner, skin smoothing moisturiser and intensive care eye cream every morning and night. I also use two different exfoliators, their little finger pouch exfoliators are amazing. This regime - Look Ma! I have a regime! - only takes a few minutes believe it or not. So in conclusion, Dermalogica saved my skin. But make sure you go to a Salon and get face mapped first. (Dublin based ladies: Free Spirit in the IFSC has a lovely therapist called Jacinta who I would recommend).
PS - Their new range of skincare products with sun protection is only gorgeous too
PPS - No I'm not on some kind of commission. I just HEART Dermalogica"
Oh us too, yes indeed! And let us know - what is Orlando really like up close?